Ground report: the ghost of terror looms large over western UP's Sambhal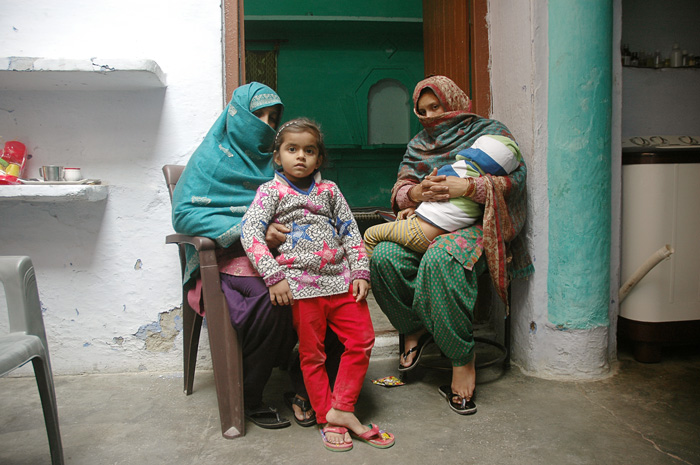 The arrests
Zafar Masood was arrested from Moradabad on 17 December
Asif was picked up from Delhi\'s Seelampur area on 14 December
Both hail from UP\'s Sambhal city, and are alleged to have links with Al Qaeda
The history
Two men, Sanaul Haq and Sharjeel, have been missing from Sambhal for a few years
Al Qaeda chief al-Zawahiri reportedly named Sanaul as the head of Al Qaeda in the Indian Subcontinent
In 2001, Habib and Arshad Hilal had also been arrested from Sambhal. They\'ve now been released
More in the story
Is Sambhal the new hub of terror in UP?
Why locals are reacting with disbelief to the latest arrests
What Zafar and Asif\'s families are going through
The city of Sambhal was busy celebrating the festival of Milad-un-Nabi, Prophet Muhammad's birthday, which fell on 24 December this year. Processions consisting of thousands of people were passing through the narrow lanes, while women stood on the terraces, blessing the youth and children.
Zafar Masood's house, though, was relatively silent. The house, which stands on Anjuman Road in the Deepa Sarai area, seemed to be enveloped by an air of foreboding.
Also read - Sinister cell: how Delhi police created fake terrorists
Zafar, 37, was arrested on 17 December for alleged connections to Al Qaeda.
Asif was also arrested on 14 December on similar charges. His family lives in a rented one-room accommodation nearby, and is shaken by the developments of the last two weeks.
It's not just these two families - fear has gripped the entire locality. People pray that their children stay safe and away from the police and the Anti Terrorist Squad.
An oasis of prosperity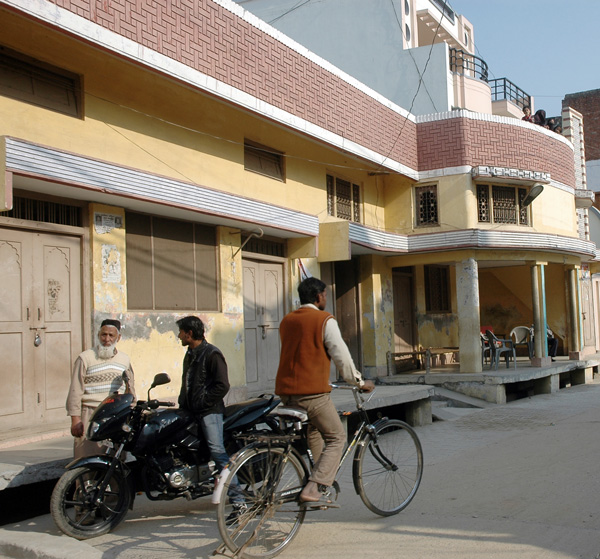 Deepa Sarai is a largely middle-class locality. Some of the bigger houses here have glistening floors made from exported marble, and SUVs in the driveways. But given the impoverished state of the rest of the district, Deepa Sarai looks like an oasis of prosperity.
The area is home to over 1 lakh people, most of them Muslims.
"People who live here are senior advocates, doctors, engineers, businessmen and others who've achieved success in their respective professions. Most families prefer to send their children to public schools," says Afaq, a resident of the area.
Zafar Masood & Asif were arrested on 17 and 14 December respectively for alleged links to Al Qaeda
There are only two Madrasas in the locality, which impart a mix of modern education and religious teachings.
We ask people about the arrests, but they are hesitant to speak. But soon, there follows a cry that the area and the community are being targetted for political reasons.
The ghost of terror
From this very area, two men called Sanaul Haq and Sharjeel are also missing. The police is still looking for them.
Last year, Sanaul was reportedly declared the chief of Al Qaeda in the Indian subcontinent by its worldwide chief Ayman al-Zawahiri.
A few years ago, Sanaul's father disowned his son, and even gave a newspaper advertisement about it. However, the suspicion seems to have stuck to the area and the community.
Back in 2001-02, two more men from the same area, Habib and Arshad Hilal, had been arrested. They've been released and don't want to be in focus again.
Al-Zawahiri reportedly named Sambhal's Sanaul Haq the head of Al Qaeda in the Indian Subcontinent
Rumour has it that about half-a-dozen others are on the authorities' target list, and more arrests are coming soon. While there is no official word on this, the ghost of terrorism looms large over the area. Media and general enquiries are usually avoided.
Years ago, after the Batla House encounter in Delhi, Azamgarh in eastern Uttar Pradesh was propagated as India's prime 'terror destination' by some media outlets. Sambhal residents are frightened that the same label will now apply to their home in western Uttar Pradesh too.
Zafar's family in disbelief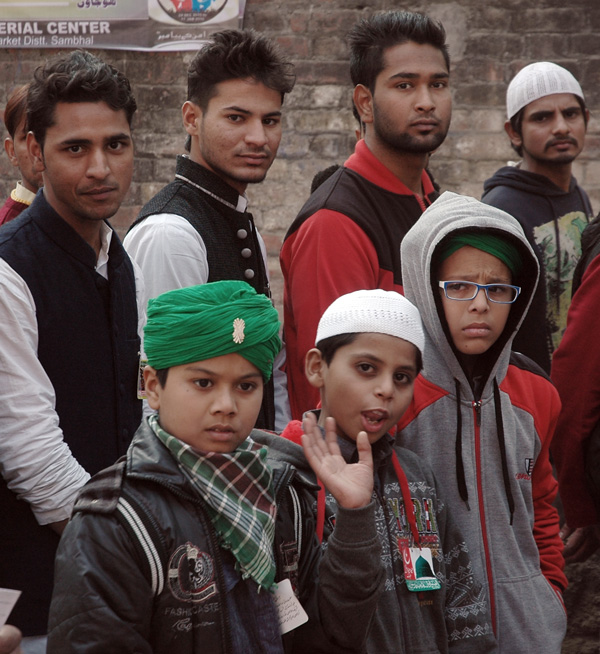 Zafar's wife, 31-year-old Rohina Ishrat, narrates the story of his arrest. "We were at a wedding function in Moradabad. A car stopped by, and some men stepped out. They were not in any uniform. They asked my husband for his identity and took him along," she says.
"I was shocked. They didn't give any reasons or details. Even the local police had no clue. We were told later that the Delhi Police Special Cell had arrested him."
She insists: "He is innocent. He was not going anywhere, not meeting people. He didn't travel anywhere beyond a 30-40 km radius since we got married six years ago. He spent most of his time at home, playing with the kids and doing household chores instead of socialising and travelling."
Zafar surrendered to police in 2001. He was exonerated of all charges by Delhi's chief magistrate
Five-year-old daughter Tasmin is unable to react to the developments. Three-year-old son Dujala doesn't comprehend why his mother is crying and shivering.
Zafar did a diploma course from Jamia Millia Islamia in Delhi. In 2001, he was named for being related to 'terror activities' along with two others. "His name was not in the FIR. He himself filed a surrender application, and the court gave him a clean chit, saying he had nothing to do with a case," a relative said.
They give us access to the documents related to his surrender application. The New Friends Colony police station submitted to the court that "the case was registered on 12.09.01 and investigated by Special Cell, Delhi. Four accused persons were arrested in this case... Zafar Masood and Usman are not PO in this case, hence are not required."
Delhi's chief metropolitan magistrate, on 8 April 2009, said in a ruling: "It has been reported that both the applicants are not required in this case. Hence, application stands disposed of."
Zafar got married the same year, but was unable to continue his public life out of fear, says the family. "He limited himself to home and a small transport business," relatives say.
The local media says Zafar had four passports. But a relative explains: "His first passport expired after 10 years. He got another one, and that also expired after 10 years. Then he got a third one, which got lost. So, a fourth new passport was issued. But he never went abroad - it was impossible for him to travel after the 2001 case."
Asif's tale of woe
The other arrested man, Asif, belongs to an economically weak background. All we see at his house is a bed, a few utensils, a fridge and a few plastic chairs.
Asif's younger brother Sadiq, a ladies' tailor, tells us: "I got married in 2008. We have a very small place to live, so he shifted to this rented accommodation."
Asif went to Saudi Arabia on 23 June 2013, because as a middle-school dropout, there were no jobs for him. "He returned in October 2014 because he was paid less than the promised amount. He was not able to live there properly and could send only Rs 4,000-5,000 for his wife and two kids back home," Sadiq says.
A local youth retorts: "If people like Asif are Al Qaeda men, we can crush it in a day's time"
Two of Asif's older brothers are also not doing well - Gulroz works in Dubai as an AC mechanic, while another is a truck driver.
Narrating the incidents leading to Asif's arrest, wife Afia Begum adds: "He left home on the morning of 13 December. He borrowed about Rs 1,000 from his sister. He was going to buy some garments which he used to sell. During the day, his phone was switched off. In the evening, he called and said he would be staying back in Delhi, and a second mobile that has been lying at home with a broken screen should be given to a person who comes asking for it. I was in the kitchen preparing dinner when someone came. Our daughter gave him the mobile."
Also read - Pushback: why a UP madrasa is teaching an anti-terror course
There seems to be an insinuation that Asif was already in the police net on the 13th, while the official date of his arrest was the 14th. But Afia doesn't say that. All she asks is this: "How can someone who can't even bring home a proper meal for the family be a top operative of Al Qaeda?"
The result is that Asif's 11-year-old son Hasaab has been forced to stop his studies, because there is no money to send him to school. Daughter Khadeeja, 8, though, still goes to school.
If fear grows, can unrest be far behind?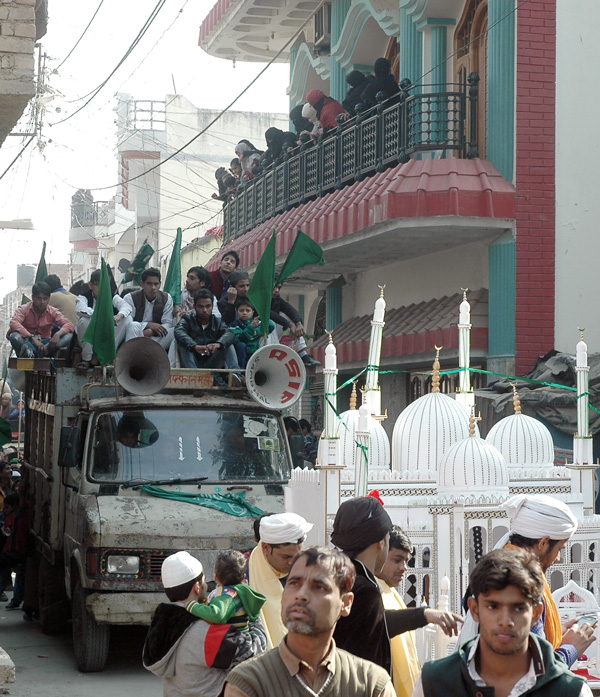 Right now, fear is still the dominant emotion in the area, and hasn't given way to unrest. The only question on everyone's minds seems to be 'who's next'?
But anger is beginning to raise its head. "If a poor, soft-spoken man like Asif is an Al Qaeda operative, we could crush the organisation in a day's time," one youth of the locality retorts. He claims these cases and arrests are false, because the ones arrested simply could not be part of a terror network.
Another youth, who is pursuing his B Tech from IIT Dhanbad, says: "Azamgarh is a prosperous place where minorities are well-to-do. That's why it was targetted and branded, in order to ruin the future of our youth. No wonder Sambhal is the next target. We are not fundamentalists; we are doing well for ourselves. But that is not acceptable to some political forces."
The locals are disappointed with the Samajwadi Party government in the state. "It has not intervened in the illegal and baseless arrests of the people of one community," says another resident.
"The kind of coverage we have received in last few weeks and the way information is propagated through the media by the police is very disappointing. The house shown as Sanaul's house on one Hindi news channel is actually the house of a doctor who has nothing to do with these arrests. Is this the way to do journalism?"
It will take time for the police to file a chargesheet and make the facts related to the cases public. However, a branding of the area and the community has already started taking place. And as Zafar found out over the last 14 years, it could take decades to wipe away the stain, even if the ones arrested are found innocent.
More in Catch - 5 cases of 'saffron terror' and what the term means
"We must isolate those who support and sponsor terrorism," says PM Modi
Law Commission says abolish death penalty, but not for terror cases