Govt approves 7th pay commission: Bad news for non-govt employees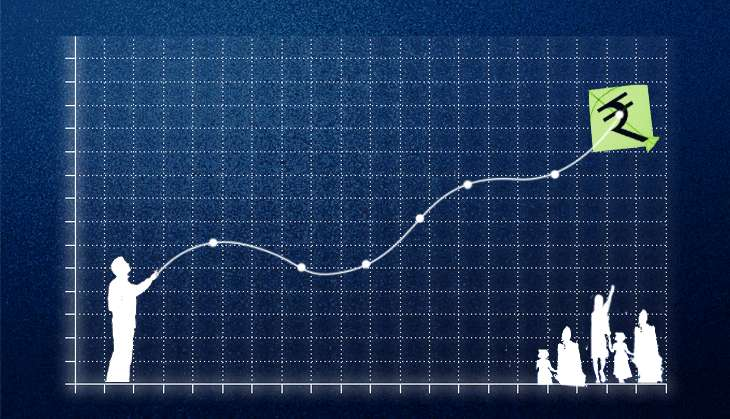 The approval
The government has approved the recommendations of the Seventh Pay Commission
This will increase the salaries of Central government employees by 23.5%
A govt peon\'s salary will go up from Rs 7,000 per month to Rs 18,000
The problem
This hike will impact only about 1% of the country\'s workforce
The other 99% will have to bear the brunt of inflation that this is expected to cause
More in the story
The hike\'s impact on the Indian economy
What the govt needs to do to protect 99% of the workforce
The NDA government has approved the recommendations of the Seventh Pay Commission, which would increase the salaries of Central government employees by 23.5%.
According to government data, this hike will benefit 47 lakh working people and 52 lakh pensioners.
It's obviously a moment of great cheer for people employed in the government sector. The minimum salary for a government employee has gone up from Rs 7,000 to Rs 18,000 per month.
The implementation of these recommendations will give a boost to the Indian economy, with sectors like automobiles, real estate and consumer durables will see an increase in sales due to there being more money in the hands of government employees.
The Indian economy grew by 7.6% in 2015-16; now, with more spending power in the hands of government employees, the numbers are likely to look rosy in 2016-17.
Small section of workforce smiles
India has a working population of 47.5 crore. Of this, the Seventh Pay Commission affects only 1% of people.
Even if one were to include an equal number of public-sector undertaking and state sector government employees - whose salaries also go up significantly due to the implementation of pay commission recommendations - most people in India will not benefit from this.
A government peon would draw a salary of Rs 18,000, but in the private sector, this would remain anywhere between Rs 4,000-7,000 per month.
Benefits to companies
The increased purchasing power of government sector employees will fuel the profits of companies.
Maruti Suzuki, the country's largest car maker, sold 16% of over 1.3 million vehicles in 2015-16 to government employees. The company is reportedly banking on the salary hike to bring the figure up to 18% of its overall sales.
The real estate industry, too, is banking on the increased money in the hands of government employees. In 2015, India's eight biggest cities saw a 4% drop in home sales. By the end of that year, these cities were left with nearly seven lakh unsold homes - an inventory backlog that would take at least two to three years to clear, assuming no new homes are built.
Since the pay commission will be implemented from 1 January 2016, government employees will not only get huge salary jumps, but also six or more months of arrears. This would enable builders to sell homes to these people.
Increase in inflation
But in the midst of these benefits, a major part of the Indian population will be left behind to face the severe pressure of inflation.
In 2008, when a 35% pay hike was implemented, the average Consumer Price Index, a measure of inflation, rose to 8.39% from 6.39% the previous year. But the real impact of the wage hike was felt in 2009 and 2010, when the index jumped to 10.83% and 12.11%, respectively.
While the salary hike under the Seventh Pay Commission is 11% less than its predecessor, it will still have a significant impact on inflation.
Consumer food price inflation in May was reported at 7.55% year-on-year, which was a 21-month-high. One needs to remember that people in the lower strata of society spend a significant amount of money on food. Therefore, the impact of inflation would hit a large section of non-government employees quite hard.
What about the other 99%?
Is there a solution to non-government employees' impending woes?
On 4 May this year, Labour Minister Bandaru Dattatreya said that the government had notified a minimum wage of Rs 10,000 for all workers in the country.
However, there is no way to ensure that companies adhere to government rules. Most employees in the government as well as the private sector are employed through contracts, and usually get one-third of whatever regular employess draw.
According to a report prepared by the Indian Staffing Federation, nearly 43% of all government employees in India are employed on contract.
In the private manufacturing sector, which employs 12% of India's workforce, a significant number of people are employed on contracts, and their salaries remain lower than the employees on the payrolls of the companies.
Unless the government ensures ways of increasing the income of the other 99% of India's workforce, the pay commission will only bring happiness to the families of government employees.
For most people in the country, it will result in a hole in their pockets.
Edited by Shreyas Sharma
More in Catch
Cabinet approves Seventh Pay Commission's recommendations
Govt may give its staff a 30% salary hike. Can the country afford it?
Pay Commission windfall: peon to get Rs 18,000 a month, cabinet secretary Rs 2.5 lakh