GM mustard may be approved soon. But is govt exaggerating its benefits?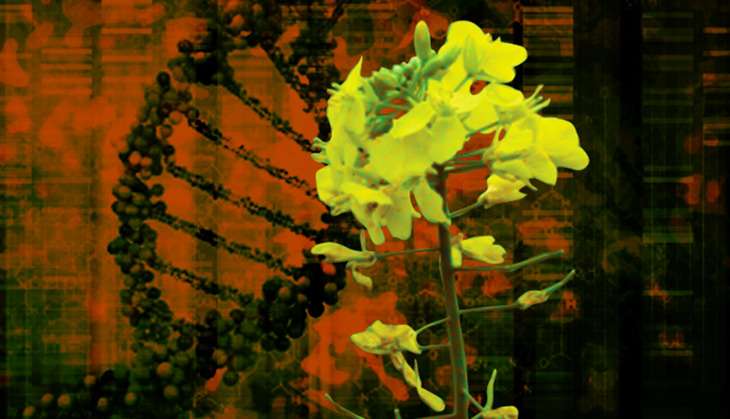 Trailblazing seed
The govt\'s Genetic Engineering Appraisal Committee met to decide if GM mustard should be sent out for commercial use
If approved, GM mustard will be India\'s first edible GM crop
What are the risks?
The arguments for and against GM seeds are usually centred on safety vs higher yield
GM seeds need to provide a much higher yield than hybrids, which humans have been producing for millennia
More in the story
Delhi University\'s DMH-11 GM seed - does it really produce a higher yield than hybrids?
Why is an agricultural scientist and govt consultant joining the anti-GM chorus?
India's kitchens could soon see the influx of genetically-modified (GM) mustard. India's GM regulator - the environment ministry's Genetic Engineering Appraisal Committee (GEAC) - met on 20 June to decide on allowing its commercial use.
Although it did not take a decision, by several accounts, committee members seemed be tilting in favour of introducing the seed. If approved, it will be India's first edible GM crop.
Let's examine if this is a good idea.
The case for and against GM
There are two kinds of seeds that humans can create: hybrid and GM. Humans have made 'hybrids' for millennia, which gave us multiple varieties of mangoes, as also the various breeds of dogs, cats and cows.
India has developed several hybrid varieties of mustard since 1975.
GM, on the other hand, is a modern concept. A genetic strain from one species is added to another to created a genetically-modified organism. It's the difference between crossing two breeds of dogs versus using a genetic strain from a Pomeranian to make a German Shepherd look whiter.
Also read- India may pay a huge price for adopting GM crops. Here's why
While the debate over GM crops has been dominated by questions about their safety for humans and the environment, the anti-GM campaign has taken a different direction with mustard.
The argument about safety is usually countered by the argument that for a country like India, the exceptionally high productivity promised by GM crops make the risks worth it.
However, anti-GM campaigners quote several government trials, which have found that new non-GM varieties produce more mustard per hectare than the GM seed. This data, they claim, was not released by the government.
Moreover, they say that the government's claim that GM mustard yielded 25-30% more than other varieties, is actually based on a comparison with old varieties that were bound to underperform, and not modern versions that are more productive.
DMH-11 and its trials
Dhara Mustard Hybrid-11 or DMH-11, was a GM mustard variety developed by Delhi University in the last decade, by a team led by former DU vice-chancellor Deepak Pental.
DMH-11 was tested for four years, 2006-07, 2010-11, 2011-12 and 2014-15. While the 2006-07 trial was held over 12 locations around the country, the others were conducted in eight locations.
The Coalition for a GM-Free India claims that data from the first trial was never put in the public domain. In this trial, DMH-11 did not outperform other varieties.
Also read- Victory for farmers: Why the govt was forced to backtrack on GM mustard
In the other three trials, data for which is in the public domain, it was compared with old varieties, which naturally yielded less. The Coalition claims that the GM seed's productivity is not better than modern hybrids, with which it should ideally have been compared.
In the 2006-07 trial, DMH-11 yielded an average 1,551 kilograms of mustard per hectare. But this was 1.5% lower than the mean production of DMH-1, which is a hybrid variety of mustard. It also performed only 9% better than another variety, known as Kranti.
This data was released in March by Dr Sharad E Pawar, a retired agricultural scientist, who was a consultant in these trials.
DMH-1 and Kranti, which the GM variety did not outperform, were not included in subsequent trials. In the other three trials, data for which is available in the public domain, GM mustard was compared to Varuna, EH-2 and RL-1359, all of which yielded 25-30% lower output.
This is where the government's claim that DMH-11 is 25-30% more productive than hybrid varieties comes from. But activists state that the comparison was not with the newer hybrids (Kranti and DMH-1) but with old versions of GM mustard.
The Indian Council of Agricultural Research defines exactly which seeds should a new proposed seed be compared to. The list is regularly updated - as more productive seeds are developed, the standards for new types of seeds also go higher.
Varuna was dropped as a comparison in 2008, replaced with more productive seeds like Kranti, DMH-1 and NRCHB-506. But it was still used to compare GM mustard's productivity till 2014.
Besides, Varuna is one of the parent plants of the GM variety, meaning it was bound to be less productive.
The productivity rule
Typically, a new variety of seed is approved only if it is at least 10% more productive than an existing variety. If this is not satisfied in any stage of the trial, the seed is not considered again.
As per this, the Coalition and Pawar say that the GM mustard trials should have ended in 2006-07, as it did not pass this rule.
Even if its subsequent trials are considered, GM mustard's average productivity, at 2,029 kg per hectare, falls below Kranti, DMH-1 and NRCHB-506, all of which yield above 2,200 kg per hectare.
However, here's where the problem lies - these rules do not apply to GM seeds, but only to hybrids. The decision on which seeds should GM mustard be compared to lies with the GEAC.
The objections
Activists point to minutes of GEAC meetings where some of the members wanted GM mustard to be compared to modern hybrids DMH-1 and Kranti. But the final decision of the committee only asks for "appropriate national and zonal checks".
Pawar says this shows that the government has "exaggerated" the benefits of GM mustard. "It has not been compared to other hybrids like DMH-1. The checks selected do not conform to the ICAR-adopted protocols... may be because it would not make DMH-11 look good against the available best-yielding public sector and private sector varieties or hybrids in the country," he says.
Pawar was given the 2006-07 data when he was a member of the Research Advisory Committee of the All India Coordinated Research Project on Rapeseeds and Mustards, based in Bharatpur, Rajasthan. He says he has written about this to the ministers of environment, agriculture and health, besides the director general of ICAR.
"I got alarmed when I found out that DMH-11 was being considered for launch. It should have been excluded in 2006-07 itself, when the trial showed that it wasn't as productive as other non-GM varieties," he says.
Kavitha Kuruganti, who is with the Coalition for GM-Free India, says that according to fresh data accessed by her through RTI, the trials were completed in haste. In three trials over eight locations, the tests were conducted in two seasons in only two locations. In others, trials were "one-off" and for one season each.
Also read- Govt hiding GM crops data because it knows it's rigged: Kavitha Kuruganti
"We object to this unacceptable haste and shortcuts of regulatory processes, which compromises scientific rigour," Kuruganti said in a letter to environment minister Prakash Javadekar on 20 June.
Pental's defence
Pental, who led the team that developed the DMH-11, rejects these claims.
"DMH-11 out-yielded regional checks by around 37%. Trials were conducted by ICAR. We could not have rigged the data. This accusation itself shows how desperate some parties are to stop the GM technology for hybrid seed production in mustard," he says.
He said that the 2006-07 trials were rejected as they "were not conducted properly" at three locations. Pental also claims that DMH-1, the hybrid non-GM variety that the Coalition claims has more productivity than the GM seed, has "problems with stability".
No time for arguments
The GEAC is ideally supposed to consider these points and decide based on the opinion of experts on its panel. This hasn't happened.
While the anti-GM campaigners were slated to make these points to the GEAC in its 20 June meeting, this did not happen. According to Kuruganti, the campaigners walked out of the meeting as they were allotted 10 minutes to speak, as against their demand of two hours.
Will India's first GM food crop be planted on the foundation of an open question?
Edited by Shreyas Sharma

More in Catch
Economic Survey calls for changes in agriculture-sector, bats for GM crops
Can GM Sugarcane really make a difference in drought-hit areas?
Did Modi govt buckle under Monsanto pressure on Bt cotton?