Give judges a break. Let them have their vacations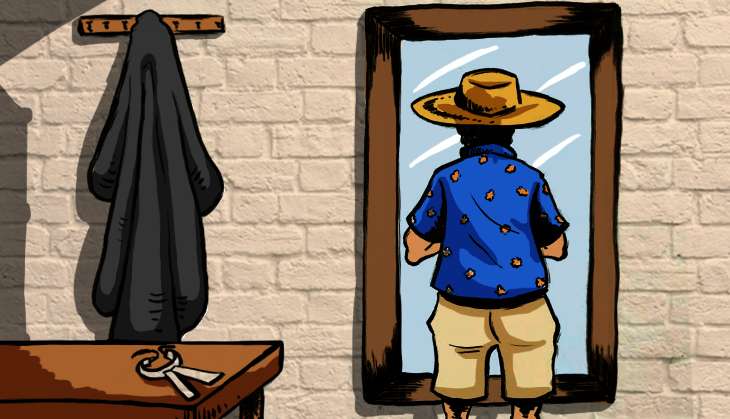 Come summer, and judges of the higher judiciary, take off on vacations. Supreme Court justices take the lead - by working 193 days a year, while high courts and trial courts sit for 210 and 245 days, respectively.
This has led to considerable resentment among the general public, as well as drawing considerable criticism from judges and politicians. In March this year, Chief Justice of India Tirath Singh Thakur mulled reducing the holidays of high court judges, while Justice RM Lodha, when he was the CJI, severely criticised the bountiful holidays of courts and said that they should be working all 365 days of a year.
While the resentment is understandable, some senior legal practitioners have also justified why judges, especially those of the Supreme Court, are doing nothing wrong in having so many holidays.
Furthermore, they have criticised the notion of abundant judicial delays leading to the huge backlog of cases piling up. Instead, they have stated that there are other structural reasons for things coming to such a pass.
Not a colonial relic but a necessity
Back in 2008, EMS Natchiappan who headed the Parliamentary Standing Committee on Law and Justice said that judges were still clinging on to colonial legacy, because the British had devised the system of long summer vacations in order to escape the heat and seek relief in the more salubrious climes of Mussoorie, Dalhousie and other hill stations.
However, Sanjay Hegde, a Senior Advocate in the Supreme Court, begs to differ. He points out that our Supreme Court is one of the most overworked apex courts in the world, and that judges do need ample time to contemplate and deliver judgments. More so, because the Supreme Court, being a constitutional court, is also duty bound to create new jurisprudence.
In fact, in a ruling in July 2013, the Delhi High Court also held similarly, and dismissed a PIL by an RTI activist. The court stated that the petitioner had no understanding of how courts and judges function, and it is misconceived to inveigh against judges.
The quality of justice matters
The rate of disposal of cases has neither any causal link with the clogging of the court dockets, nor any reasonable bearing on the pendency of cases, contends Alok Prasanna Kumar - a former lawyer who has an extensive background of practising in the SC, and is now a lead researcher on judicial policy at the Vidhi Centre for Law and Policy, a legal research think-tank based out of Delhi.
Kumar, along with his colleagues has authored a deeply-researched February 2016 consultation paper titled "Towards an Effective and Efficient Supreme Court." In that paper, the researchers ploughed through 49,000 cases (and that's a whopping and astoundingly high number for a constitutional court) the SC handled in 2014, and suggested that there are structural flaws in how India's apex court handles cases.
For instance, there is a preponderance of Special Leave Petitions (which, according to constitutionally stipulated norms, should be entertained only in special cases and in matters pertaining to general and substantive public interest) which have been admitted as regular appeals. Also, there have been many cases of regular government litigation which the apex court would have been better off not to entertain at all.
Hegde concurs, saying that completely contrary to what the
C
onstitution and its founders envisaged, the SC has morphed into a regular court of first, second, and third appeals, which only add to the judicial pendency load.
His view has been echoed by Tehemtan Andhyarujina (a former Solicitor General of India) and Anil Divan, a widely respected Senior Advocate at the Supreme Court. These two jurists have repeatedly harped upon the fact that the SC must discipline itself when it comes to entertaining and hearing the number of cases it admits. It
must not function as any other regular appellate court,
they have been saying
ad nauseam.
Also, there are cases aplenty where litigants, who have secured favourable interim orders from courts below, resort to every possible tactic to delay hearings, and this also adds to the pending caseload.
More significant is Kumar's comment that "most Supreme Court judges work 17 hours on a day on an average. While other employees have weekends and weekly holidays, judges have vacations. And, if judges are to be treated as glorified clerks, the citizenry would only get sub-standard justice".
Exchange of ideas is essential
By now, it has become a common practice in the mainstream Indian media - to criticise Supreme Court judges when they go for conferences, conclaves and training sessions abroad during vacations.
Hegde asserts that this is a completely flawed approach. India has borrowed a lot of its laws, a substantial part of its Constitution, and a great chunk of it jurisprudence from the precedents of other countries, and judges must be given an opportunity to engage in a cross-pollination of ideas, he says. Because, he continues, the growth and development of comparative jurisprudence is essential not only to a country's rule of law, but also to its people's fundamental rights and freedoms.
Also read - Unwritten law: Justice eludes most Indians. Here's why
More in Catch -Raising retirement age for judges: judicial wisdom doesn't depend upon age