Give a Home: Secret concerts spring up across the globe in support of refugees
Catch Team
| Updated on: 22 September 2017, 18:33 IST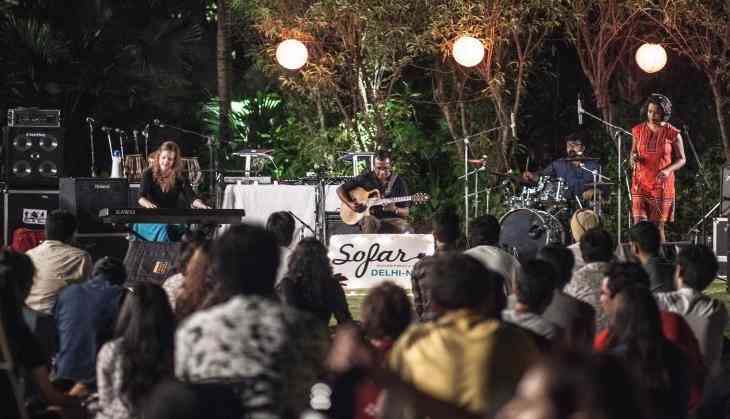 (Photo courtesy Aryaman Dixit/Sofar Sounds)
Already facing a genocide back home in Myanmar, the Rohingya community's woes only look set to worsen thanks to the approach of the Indian government. The Narendra Modi-led administration is mulling the closure of the country's borders, and is even contemplating deporting Rohingya refugees already settled in the country.

However, as darkness set in on 20 September, music lovers in Bangalore, Chennai, Pune, Kolkata, Hyderabad, Delhi and Mumbai gathered at intimate gigs to raise funds for the beleaguered community.
In fact, while the concerts in India were in aid of the Rohingyas, they were merely a part of some 300 shows happening in over 200 cities in 60 countries worldwide. Called 'Give a Home', the concerts are a global collaboration between Sofar Sounds and Amnesty in support of Amnesty International's 'I welcome' campaign to help refugees.

As part of the campaign, artists like Ed Sheeran, Hozier, Lianne La Havas, KT Tunstall and many more performed at unassuming locations across the globe. In India, the concerts saw the likes of Parvaz, Advaita, and MIDIval Punditz take part, with all proceeds going to Amnesty.
A novel concept
On the face of it, this partnership between Sofar – a music startup the organises small, secret concerts – and Amnesty is a strange one. However, for Tanya Nath, the head of Sofar's operations in Delhi, it was actually a no-brainer. "Both Amnesty and Sofar are global communities, and the idea of two global communities coming together for a cause made a lot of sense," she tells Catch.

Unlike most charity gigs which are usually gargantuan in scale, the Give a Home concerts were noticeable for how small they were. This, however, was not due to a dearth of popularity, but was actually part of the concept.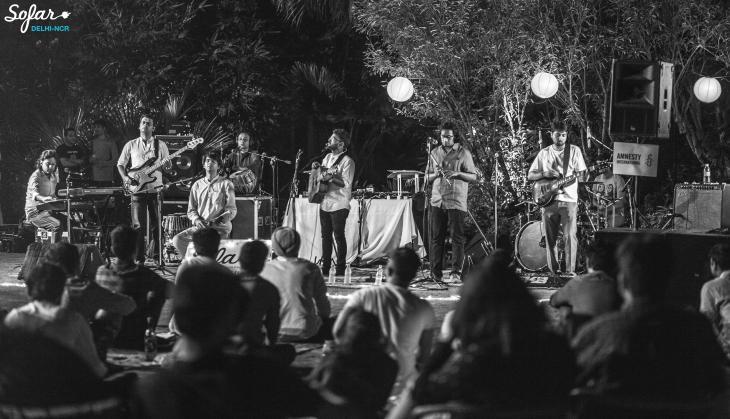 Advaita performs in Delhi. (Photo courtesy Aryaman Dixit/Sofar Sounds)
The Sofar website explains the reason behind this, stating, "They [the audience] will be coming together at intimate gigs – literally in someone's living room – all in solidarity with people for whom going home is not an option. People who now, more than ever, need somewhere to feel at home."

However, as Susmit Sen, one of the performers, pointed out, the cumulative effort is a massive one. "This is not small," he reminds us, adding,"There are 300 gigs happening all over the world. 300 places where people are raising awareness, donating money. So I don't think you can call this small."
Making a difference
Speaking to Catch after performing, Advaita's Chayan Adhikari told us what drew the band to this cause. "When they [Sofar] wrote to me and told me that in September they were doing this campaign with Amnesty and spoke about the cause, we [Advaita] all agreed that since it was for an important issue we should do it," he recounts.

"I think everyone in the band agrees that we are in a crisis situation, and somebody needs to do something, and they [Sofar and Amnesty] are," Adhikari muses.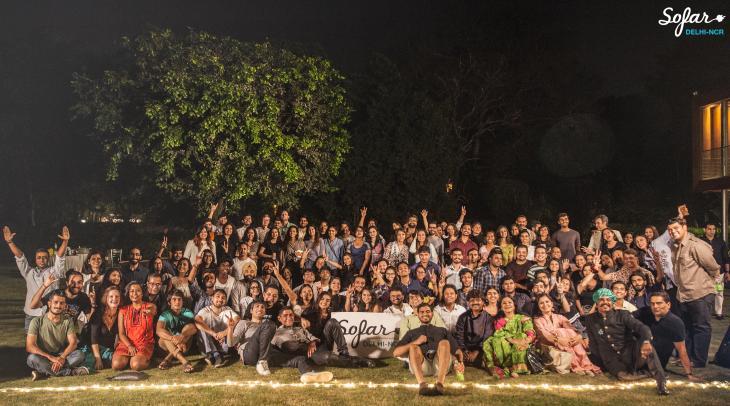 Photo courtesy Aryaman Dixit/Sofar Sounds
Asked for his thoughts on India's handling of the Rohingya crisis, Adhikari makes clear his opposition. "I don't know where all the artists stand individually regarding the government's policy on refugees, but I can personally say that I am definitely not for a policy which is stand-offish," he says frankly, adding, "This is a massacre. These people are not just displaced. This isn't just about food and shelter. These people are being massacred, they are fleeing for their lives. The very least we can do is give them a comforting hand."

Adhikari though, is quick to acknowledge that campaigns like Give a Home are just a beginning. "I do think more of these things should happen," he says. "Whether it's small or big doesn't matter. Not just musicians either, I think people from other art forms should also do something similar if we want to make a difference."