Freedom of speech: How the media fares in 'partly free' India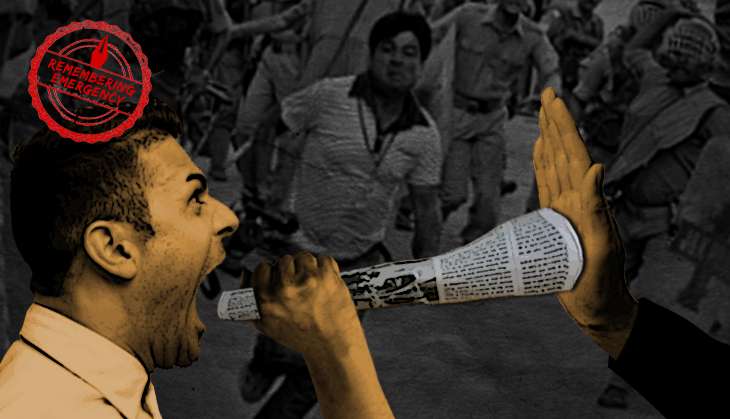 India's Constitution upholds freedom of speech and expression. It is perfect and democratic in theory, but not so much in practice.
In reality, time and again, there have been serious repercussions for those exercising their right to free speech and expression. Never more so than when civil rights and freedom of speech were outright suspended during the Emergency, imposed this day in 1975. Ever since, the trend of the violation of rights has continued. And the fourth pillar of our democracy, the media, has often faced the brunt of these violations. Here are some facts:
- India's rank among 180 countries in press freedom index, according to Reporters Without Borders.
- Afghanistan, which saw a decade-long war followed by political instability, fares much at 120 rank.
Some instances in 2015 that led to such a poor ranking for India:
On 24 October, the Eastern Mirror, Nagaland Page, Morung Express, Nagalang Post and Capi Daily were served a notice by the government. The notice accused them of providing "support to an unlawful association" and said they would be sanctioned under the Unlawful Activities (Prevention) Act, 1967 if they continued to publish statements of the outlawed National Socialist Council of Nagaland - Khaplang (NSCN-K), reports Reporters Without Borders.
"From 25 to 28 September, 2G, 3G, GPRS and broadband Internet services were banned in Jammu and Kashmir, which borders China and Pakistan, paralysing the work of journalists and media outlets, especially online media, and depriving the population of access to online information and communication," reads another report by the same agency.
- Number of journalists murdered in India since1990. Nearly half of them covered politics.
- Assam, Uttar Pradesh, Jammu and Kashmir and Tamil Nadu are the worst states in India to be a journalist in.
- Between January and April 2016, one journalist was killed, six received death threats and 26 were attacked, according to an analysis published in the media watchdog The Hoot.
- Additionally, there are instances of journalists being slapped with lawsuits for drawing cartoons, making documentary films etc.
Edited by Jhinuk Sen
Also read: Free speech? These designers are Hindu Janajagruti Samiti's latest victims
Also read: 5 times freedom of speech & expression came under attack during Modi's 2-year reign
Also read: Criminal defamation: what are Rahul, Swamy & Arvind cooking together?
Also read: SC upholds criminal defamation law but free speech remains endangered
Also read: Amartya Sen slams 295 A. Says right to free speech greater than religious sentiments