Have a working mother's guilt? Check out how Kashmir's fighting that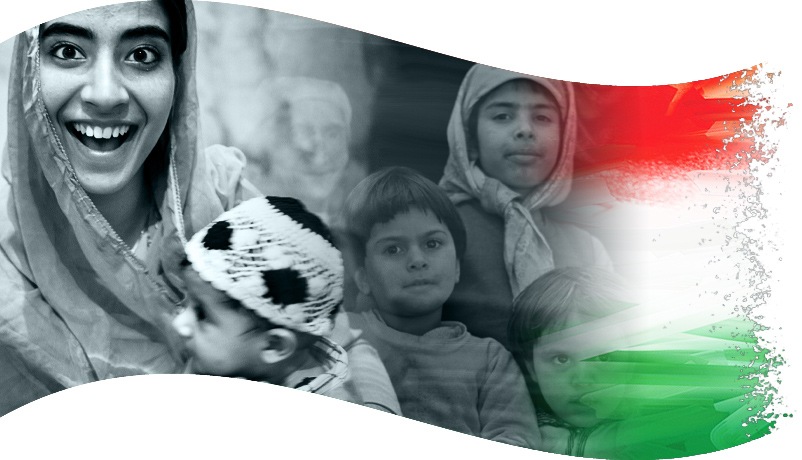 The breakthrough
The J&K govt has passed a super progressive legislation. It allows each woman employee up to 730 days of child care leave
This leave can be utilised in one go or split over the first 18 years of a child\'s life
This is only valid for a woman\'s first two children
The backdrop
J&K is the fourth state to implement this system, after MP, Bihar and West Bengal
The decision comes after an SC judgement involving a petitioner called Kakali Ghosh
The society
In Kashmiri society, it is not taboo for women to work
During the turbulent 1990s, more and more women started to work
This was also because a lot of men took up arms, leaving the women to become breadwinners
Last month, the Jammu and Kashmir government made a giant leap for its women employees. It has granted a two-year child care leave for working mothers in the civil services.
Naturally, the women are jubilant. Maternity benefits have recently become the new touchstone among Indian corporates. From Flipkart to Vodafone, Samsung and YouTube, employers are offering delivery expenses, paid leave, flexible hours and quality day-care and child-care expenses to retain their women employees.
But this is among the first remarkable moves from outside the corporate sector.
Read: all our hopeful, funny, poignant, celebratory Independence Day stories in one place
When the State has goodwill
When 35-year-old Nahida Akhter's younger daughter, Mariam, was born earlier this year, the J&K state government employee thought she would have to resume working the moment her medical leave ended.
After that, she would have to rely on her mother and mother-in-law to take care of the baby. Just as they had done for Aamina - her eldest.
But now the J&K government has solved her problem.
"To leave Aamina alone had been heartbreaking for me. There are moments in a child's life only a mother can understand and handle," she says. "I am happy that at least Mariam will have me around when she needs me. This is a very good step. It gives a woman employee the chance to take care of her children as well as have a career."
Here's what the new deal looks like: On 22 July this year, the J&K government granted its woman employee child care leave for a maximum of 730 days through her entire service.
She would be allowed to take care of her two eldest children till they reach the age of 18 (or 22, in case of a child suffering from a minimum disability of 40%). The leave cannot be taken more than three times in a year. During the leave, the woman will be paid a salary equal to pay drawn immediately before proceeding on leave.
Women's rights groups across the state welcomed the new notification.
Given the backdrop of violence and political turmoil in the state, it had always been a daunting task for working women to manage households while still being able to provide for their families.
History of Kashmiri working women
Contrary to what one might assume, far more women in Kashmir work than in many other 'developed' states. Kashmiris have no stigmas associated with women studying, gaining higher education or working. With a female literacy rate of 56%, more women work in rural than urban areas.
While 26% of women work in rural areas, 14.5% of women work in urban areas.
Surprisingly, if you compare data, even at 14.5%, J&K has a greater urban female workforce than 'developed' states like Delhi, UP and Gujarat.
Curiously, in a sense, this was accelerated by the conflict in the 1990s. As many young men took to arms, the women had no choice but to become breadwinners.
It was considered safer for a woman to go out and work than a man. Security forces doubted Kashmiri women less than the men. They had a lower chance of being stopped, checked, interrogated, targeted or beaten up than a man.
"We salute the women who worked then," says Nahida.
On 22 July, the J&K govt notified that a woman employee would get child care leave for 730 days in her service
"The violence in Kashmir was too much when we were growing up. The winters were so harsh, the children were constantly ill. But these women did what their jobs demanded."
Refusing to be named, an employee of the social welfare department, well into her fifties, recalls how she raised her two children in the 1990s, when the turmoil was at its peak.
The woman joined the department in 1991, when her daughter was three years old. A son was born a few years later.
"In those days, there was no child care leave. The conflict was at its peak and there were frequent shutdowns and curfews. In a week, we would actually be able to go to office only for 3-4 days, so somehow, I could manage things."
"Moreover, in those days, there were joint family systems. So, the children would be taken care of. But today, the leave is badly needed because families have become nuclear."
Single parents
Hina Samoon is 27 years old and teaches in a Government Middle School in Kashmir. She believes that depression levels are high among children in the state and they need parental intervention and care.
Working women are not taboo in Kashmir. About 26% work in rural areas, while 14.5% work in urban areas
According to Hina, being "settled" in Kashmir often denotes having a government job.
"Men who are unable to get government jobs move out of the state, as there is no private sector industry here. The women of the family then become sole caretakers - they have to work as well as take care of the kids -almost like single parents. So, this leave is really going to help them."
Plus, it will also help people who are posted away from their home districts, she adds. Hina's elder sister is forced to live with her parents in Srinagar, as her in-laws live very far away and there is nobody to take care of her infant son. "This policy will really help women like her," Hina says.
The watershed case
This child care provision was first implemented by the Central government in 2014, after the Supreme Court ruled in favour of Kakali Ghosh.
Kakali had applied for child care leave for two years on the grounds that there was nobody to look after her son, who was in the 10th standard. Her department had, however, restricted her leave to 45 days.
Aggrieved by this order, she approached the Central Administrative Tribunal, Kolkata, where she got favourable orders. But this was challenged by her department in the High Court, which overturned the tribunal's decision.
Ghosh then approached the SC, which decided that women employees of the Central government can avail two years of child-care leave without any break.
The provision was subsequently implemented by state governments in West Bengal, Bihar and Madhya Pradesh, with J&K becoming the latest addition to the list.
Political difference
Though the demand for child care leave was first voiced in Kashmir in 1996, activists believe it is a change in government in the state that has a major role to play in this case.
"This government is slightly more gender sensitive. There are a few initiatives that are pro-women; gender cells have been created.
Under the new budget, six critical districts of J&K have been marked where a social assistance scheme is being implemented to improve the child sex ratio."
"Newborn girl children will get Rs 1,000 a month, effective from April 2015 onwards. The exact provisions of the scheme are still under formulation, but it has already been announced.
The scheme will be in place for 14 years. The two-year child care leave is also a gender-friendly initiative," Samina Mir from the J&K Women Empowerment Society told Catch.
Abdul Qayoom Wani from the Employees' Joint Action Committee recalled the history of the struggle. "We had been talks with the various state governments. We kept telling them that in such a violent scenario, women needed child care leave. But nobody paid heed. It is heartening that this government has taken this step. It came as a pleasant surprise to us," he said.
Fathers and the private sector
Kavita Krishnan, Secretary of the All India Progressive Women's Association, agrees the move will help a number of women across these states to balance work with home.
She, however, believes that men must get this leave too.
"It is a human right of every parent to get child care leave. This leave reinforces the disproportionate burden of child care on women in the society. So, the leave must be extended to all working persons so that fathers, too, may be able to take care of their children," she said.
Her views are echoed by Neetha Pillai, Professor at the Centre for Women's Development Studies. According to Pillai, as a step taken by a state, the move is "unprogressive". She also believes that women's participation in workforce is low in states such as West Bengal and Bihar, and the move may simply be 'rhetoric'.
"It would have been more successful in states such as Tamil Nadu, Maharashtra and Andhra Pradesh, where women's participation in work is high," she says.
She believes that creating 'favourable conditions' that encourage women to enter labour markets and not just the 'organised sector' will be far more fruitful.
That is exactly what Wani proposes to do in Kashmir. As of now, women employees on probation are being kept out of the ambit of this provision.
However, in case of certain extreme situations, where the leave sanctioning authority is satisfied about the need of child care leave to the employee, the leave may be sanctioned, provided that the period for such leave is minimal.
"A woman is a woman. All children require their mothers in times of need, irrespective of whether she is a permanent employee or not. We want all women employees to be able to avail this benefit. In Kashmir, a number of employees are on probation or work as contractual or casual workers. So, the next step now is to extend this facility for them as well," Wani said.
There are 17,000 women job seekers on the employment exchanges in Kashmir. This is set for a boom in the coming days, now that women know they can work, free of the guilt of neglecting their children.
India is based on some soaring ideals: liberty, equality, freedom, justice and plurality. On the 68th anniversary of independence, this series focuses on the little battles for freedom that keep those values alive.