Former R&AW chief's spook stories: AS Dulat reveals all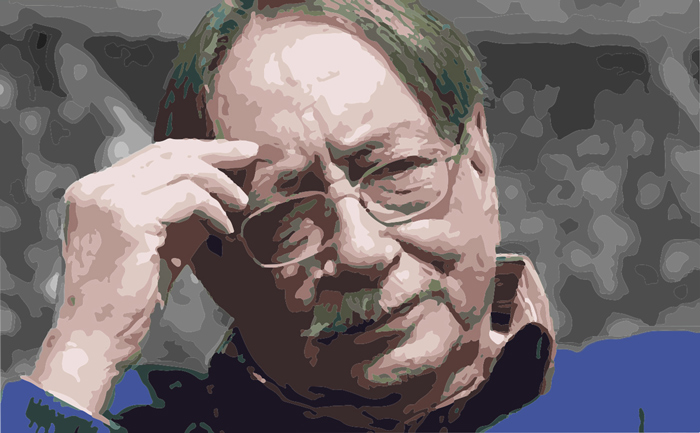 The spy
Former chief of the Research and Analysis Wing AS Dulat has made many interesting revelations in his book Kashmir - The Vajpayee Years.
Though Kashmir is his main focus, he also writes about India-Pakistan ties and Afghanistan as well.
The stories
India and Pakistan came close to a deal on Kashmir at the Agra Summit. But the Summit failed due to Pakistan\'s inability to \'humour\' LK Advani.
Taliban was open to doing business with India. But India didn\'t follow it up.
Mufti Mohammad Sayeed came to power with the help of pro-Pakistan separatist leader Syed Ali Shah Geelani.
The former head of the Research and Analysis Wing (R&AW) AS Dulat has ignited a controversy by what he has revealed in his book Kashmir - The Vajpayee Years. Everyone, from the BJP to Hizbul Mujahideen chief Syed Salahuddin, are up in arms against Dulat. Many, such as the Aam Aadmi Party, are even accusing Dulat of compromising with national security.
What has Dulat written that has sparked such outrage? Here are three interesting nuggets from his book.
Why the Agra summit failed
The Indo-Pakistan summit over Kashmir in Agra in July 2001 could have been a sealed deal if Pakistanis had 'humoured' the then-Union Home Minister LK Advani, says Dulat.
According to Dulat, the general perception that Advani 'torpedoed' the summit isn't entirely correct. It was because the Pakistanis gave all their attention to pleasing the then-Prime Minister of India, AB Vajpayee and didn't care much about LK Advani that the summit turned out to be a stalemate.
Dulat writes in his book: "If Advani had torpedoed the summit by vetoing the final draft, the irony would be that it happened due to a tactical error by the Pakistanis, who focused on pleasing only the prime minister.
"They believed he was their best chance at diplomatic success. Public perception was that if the Pakistanis wanted to do any business here it had to be Vajpayee and not Advani - the hardliner. This is possibly why Agra failed. Had they kept Advani in good humour then perhaps it would not have failed."
Dulat also wonders why Advani would jeopardise the summit, which was after all his own brainchild? An interesting angle, he says, has lately been provided by Musharraf, according to whom the main culprit was not Advani. The main 'villain', he reports Musharraf saying, could be one of Jaswant Singh's joint secretaries Vivek Katju, who had been assisting Jaswant Singh with draft statements.
Karan Thapar set up 20 secret meetings between Advani and the Pak High Commissioner. That's how Agra Summit came about
"If the Pakistanis feel he had been intransigent in finding common ground before a final draft was sent to the CCS [Cabinet Committee on Security], then how Advani reacted becomes a moot point," Dulat writes.
Even the story of how the seeds of Agra summit were sown is interesting. According to Dulat, it was television anchor Karan Thapar who set up secret meetings (20 of them in all) between Advani and Pakistani High Commissioner Ashraf Jehangir Qazi. And as confidence was built between them, it was decided that a summit be held in Agra in 2011, as Musharraf was keen to visit India.
Tete-a-tete with the Taliban?
One of the most interesting details to have emerged out of Dulat's book is the Taliban's willingness to talk to India.
Dulat says a top Taliban functionary established contact with him in 2009, when he was no longer the chief of R&AW, during a track-two diplomacy with Pakistan, repeatedly expressing his keenness in talking to India.
The Taliban functionary with direct access to Mullah Omar, believed to have been killed in an American airstrike, expressed his mistrust of Pakistan and desire to talk to India. He describes this political discovery as 'startling'.
This was followed by overtures made by another Taliban functionary some time later.
The first Taliban functionary was Mullah Abdul Salam Zaeef, one of the original Talibs who was a veteran of the anti-Soviet resistance and who, with other Talibs, came together to form the Taliban.
The former R&AW chief says he met Zaeef in Berlin in July 2011, at the 59th conference of Pugwash. Dulat says his conversation with Zaeef continued for 45 minutes, during which he made a number of points, one of which was Taliban's need for peace.
"We are open to everybody but not Pakistan and not Saudi Arabia. They have vested interests.We have no problem with you, we can do business with you. And we'll be happy to," Dulat quotes Zaeef as having said.
Again in 2013, when Dulat was on another track-two meeting in Istanbul, he reports meeting another Talib, also keen to interact with India, who called him again six months later. Dulat says he passed on his phone number to R&AW but doesn't know if people there followed up on it.
According to Dulat, the policy of not talking to Taliban shows India's 'close-mindedness' because there is no solution to Afghanistan without Taliban. He advocates talking to everyone, just as he does in the case of Kashmir.
"What happens if the Americans start talking to the Taliban - we'll be left out of the loop as well."
Bizarre business with Mufti Mohammed Sayeed
R&AW got the son of Mufti Mohammed Sayeed's astrologer a job in their service, at Sayeed's request. This is one of the many revelations Dulat has made about the current Chief Minister of Jammu & Kashmir in his book.
Dulat talks about one astrologer who hung around Mufti a lot, whom Mufti used to call Kakaji. "Once Mufti said, 'Why don't you help him?' We got his son a job in R&AW but when Mufti became CM he disowned Kakaji."
Dulat, who worked in Kashmir as the head of Intelligence Bureau (IB) for several years, saw up close several important players in the Valley, including Mufti, about whom he offers interesting nuggets. He calls Mufti, the current Chief Minister of Jammu & Kashmir, insecure and not of the stature of Farooq Abdullah. A man who loved his Black Label whiskey. Mufti, he says, came to power with help of his separatist friend Syed Ali Shah Geelani.
The former R&AW chief also recounts an incident in which Sayeed confessed to have been approached by Pakistan's ISI - Inter-Services Intelligence.
"'They're financing everybody," he said. I looked at him. 'Hamein bhi contact kiya hai,' he said. This was something; the ISI approaching Mufti, a former Union home minister. He obviously spurned them."
There are interesting anecdotes about how Mufti Sayeed handled the Lok Sabha elections and his association with BJP.
"The feeling in Kashmir was that Mufti had some understanding with the BJP for the Lok Sabha election and may have even had some financial help to contest the election. Prior to the Parliament election of 2014, Mufti had sent Dilawar Mir, a former minister, as his emissary to meet Modi in Ahmedabad."
Dulat also talks about how Mufti sent an emissary to him to broker a meeting with Farooq Abdullah.
He also talks about the episode of the sensational kidnapping of Rubaiya Sayeed, daughter of Mufti Sayeed, then the Home Minister of India. Dulat narrates how he spoke to everyone who knew the JKLF (Jammu and Kashmir Liberation Front) commanders who had kidnapped Rubaiya to seek her release and how Mufti was quite upset with him because of that episode.
"The day after Rubaiya was released, one of my neighbours on Gupkar Road, Vijay Dhar, warned me that Arun Nehru, Mufti and Jagmohan were gunning for me. I realised that Mufti did not like me at all. Like the others, he thought of me as Farooq's man."