Five notes Modi should introduce on the monthversary of demonetisation
Catch Team
| Updated on: 10 February 2017, 1:37 IST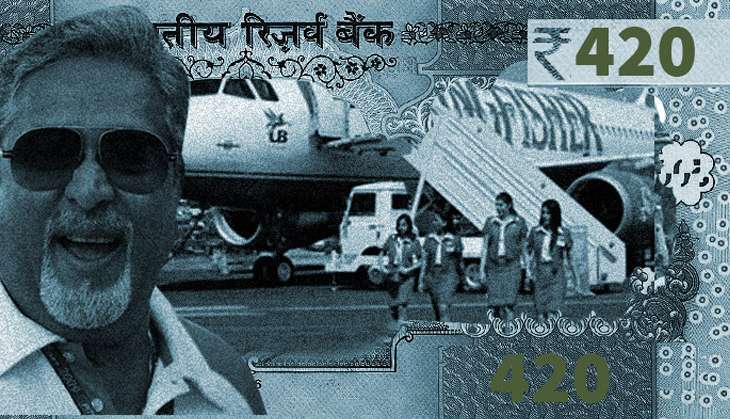 It's been exactly a month since Prime Minister Narendra Modi delivered his 8PM "surgical strike on black money". Since then, the ever growing death toll from demonetisation - over 84 so far - have made the move seem more like butchery than surgery.
With over Rs 11.55 trillion of the estimated Rs 16 trillion of money that was in circulation back with the government, the black money windfall promised seems closer to jumla than reality.
Also read -Note ban: Not only in Bihar, BJP went land shopping in Odisha as well just before demonetisation
From high denomination notes being withdrawn because they facilitate black money, to higher denomination notes being introduced to fight it, the joke never seems to end.
With the RBI admitting that the new notes do not have nanochips, or even any new security features for that matter, the introduction of the Monopoly-like money seems more like a vanity project on the part of a PM who is no stranger to vanity. After all, his sense of style is "a gift from God".
Now, even as less than 30% of the scrapped cash has been replaced, the RBI, which has only recently rediscovered its tongue, is busy introducing new notes. New Rs 50s, 20s and even 1000s are on their way.
So, since fiscal policy has adopted a make-it-up-as-you-go style, and since printing new notes is the government's latest fetish, we thought we'd join in on the fun. Here are five new notes the Modi government should introduce:
1. Rs 377
Malik/Catchnews
Mitron, the sanctity of the Indian family is more at threat than ever before. Luckily, we have thus far managed to stave off one threat by ensuring that marital rape love between a husband and wife remains unconditional. However, there is a greater threat than even that - the gays!
While we currently have a law in place to foil their devious sexual tendencies, a Rs 377 note will only serve to reinforce our ban on such behaviour. Its importance cannot be overstated, after all, an increase in these immoral acts will foil our attempts to overtake the Chinese in the population race.
2. Rs 786
Malik/Catch News
Since time immemorial, our Muslim brethren have diligently looked for and collected currency notes with the holy '786' in their serial numbers. Their rarity has lead to an entire market for these notes and even encourages hoarding.
A surgical strike on all of this would be carried out with the simple introduction of a Rs 786 note! Not only would the market be flush with these notes - ending the black market for and hoarding of 786 notes - but their exchange would also be a sign of goodwill and secularism. And they say BJP doesn't care about Muslims?
3. Rs 1008
Look, we're bringing back the 1,000, we might as well bring out a Rs 1,008 note so our main votebank doesn't accuse us of favouring the Muslims. Besides, why should Muslims have all the luck?
By using our Hindu magical number we will not only reassure our Hindu votebank that we have their interests in mind, but we will also ensure the Hindu denomination is worth more than the Muslim one. It's win-win!
4. Rs 420
Malik/Catch News
Corruption is the Indian way of life and, as the failed demonetisation exercise has proven, it's clearly here to stay. An India without corruption is like a beggar using swipe machines - the stuff of fiction.
Since corruption is such an iconic part of Indian culture, let's embrace it and flaunt it for all the world to see. In fact, let's legalise and regulate it with Rs 420 notes that will be legal tender, immune from IT scrutiny, meant solely for those shady bribes that make India so damn great!
5. Rs 2002
Our current Rs 2000 notes are a joke, not only do they have no new security features, but the dye runs and stains our wallets. Clearly, they need to go. But who needs a Rs 2000 anyway? After all, the year 2002 was so much better.
It was the year Ronaldo led Brazil to the World Cup! The year Kelly Clarkson won the maiden American Idol! The year the Mars Odyssey rover found water on Mars! Heck, it was the year the first Ice Age movie was released! What's not to love about 2002?