First Sangli, now Latur: Maharashtra Police in the dock over custodial deaths: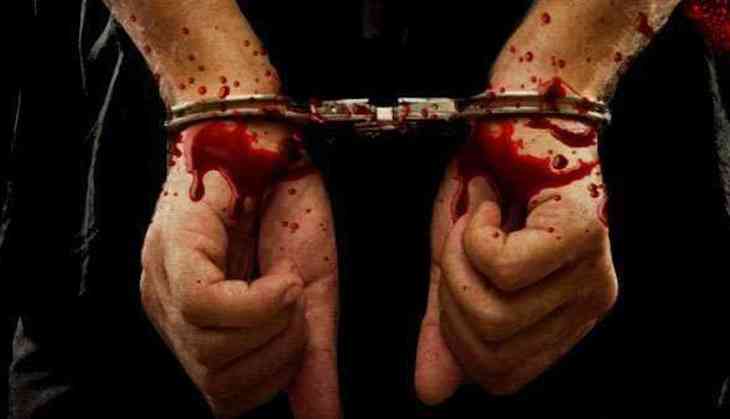 Before the dust could settle over the custodial killing of a youth in Sangli, another such incident has surfaced in Maharashtra. This time it is in Latur and the victim is a trader from Gujarat. Apparently, the Latur police picked up Narendra Hadiyal and his brother Himmat Singh from Mehsana in Gujarat on 11 October, alleging involvement in a hawala racket.
"Latur police came to our place and detained us. They kept us in custody for two days without any documentation. I struck a deal with the police and paid Rs 6 lakh for my release. However, my brother Narendra was taken to Latur as we could not arrange the Rs 25 lakh that had been demanded," Singh alleged.
Eventually, a deal of Rs 10 lakh was struck for Narendra's release, he claimed.
Singh said on 15 October, while he was busy making arrangements, he got a call from the police who said Hadiyal had suffered a heart attack and was hospitalised. "They did not let me talk to him. I rushed to Latur, only to see my brother's dead body," Singh recounted.
He was shocked when the postmortem report issued last week said the death was due to "acid consumption". Alleging torture and custody death, Singh has now filed a public interest litigation at the Aurangabad Bench of the Bombay High Court.
Sudhakhar Bavkar, the police officer who had arrested Narendra and brought him the Latur, has denied the allegations.
"Narendra Hadiyal was wanted in connection with a dacoity that had taken place under my jurisdiction last month. We got information that the gangsters who committed the dacoity have fled to Nagpur, Mumbai and Ahmedabad. Accordingly we sent teams to these places. I arrested Narendra from Mehsana. He was kept in the lockup along with a few other inmates. It was on the morning of 15 October that Narendra complained of a foul smell in the lockup toilet and asked for a toilet cleaner. The guard on duty handed over the cleaner bottle to Narendra," Bavkar said.
"All this is captured on CCTV camera fitted in the lockup. One can see the entire sequence of events. Narendra complained of uneasiness and nausea at around 9 pm and was immediately rushed to civil hospital, where he breathed his last at around 10.30 pm," he added.
Recounting the police's interaction with Himmat Singh, he said "Himmat Singh was immediately informed about the incident. "However, he didn't come to claim the body. It was kept in the morgue for 15 days. And when he came, Himmat Singh refused to claim the body," he said.
Bavkar said that, it is the duty of conservancy workers to clean the toilets at the lockup. The inmates are never asked to do it. "When it was revealed that the guard on duty handed Narandra the bottle of toilet cleaner, he was immediately suspended and the matter was handed over to CID for investigation. The report will now be placed before the High Court," Bavkar said.
Earlier this month, 23-year-old Aniket Kothale who was said to have escaped from the Sangli police's custody, was found dead in custody.
According to Special IG, Kolhapur Range, Vishwas Nangre Patil, Aniket was subjected to third degree torture in custody.