Fake currency racket busted in Delhi: Over 50 lakh seized, 5 held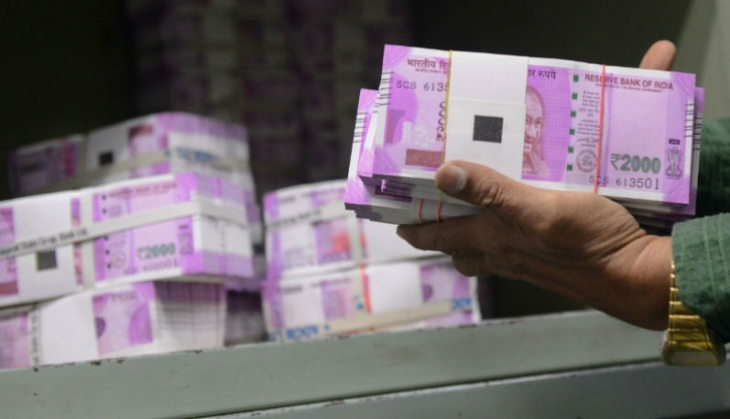 Cracking down on the fake currency racket in the national capital, the Special Cell of Delhi police on Thursday busted a network of Fake Indian Currency note.
The special cell has also arrested five persons for their alleged involvement in the fake currency network and recovered Rs 54,89,050 and fake USD 1,675,00 equivalent to Indian currency Rs 1,17,25,000.
This apart, the cops have also seized two pistols of 0.32 bore, along with 4 live cartridges.
Earlier, a fake currency gang was busted in Maharashtra's Thane area with the arrested of a 23-year-old man.
The accused has been allegedly cheating people on the pretext of offering them US dollars at half the price in Navi Mumbai, police said on Thursday.
At least 10 such cases of cheating had been reported in Navi Mumbai, of which four took place in Ghansoli, two in Koprigaon, two in Kharghar and other places, deputy commissioner of police (crime) Pravinkumar Patil said.
Acting on a tip-off, the police on Wednesday nabbed Mohammad Iqbal Mohammad Siraj Sikandar (23), a resident of Dahisar More village, who acted as a middle man in the racket, he said. The police are on the look for the woman, who is the main accused in the case, he added.
In the incident that took place on Tuesday, the woman accused promised to give the complainant USD 1,000 worth Rs 70,000 at half the cost, and asked him to meet Sikandar at Koparkhairne to make the transaction, the official said. Sikandar handed over the amount and took Rs 10,000 from the complainant as advance payment, he said, adding that while making the exchange, the arrested accused allegedly raised an alarm about the police and fled the spot.