Explained: why most states are against NEET ushered in by SC
Catch Team
| Updated on: 10 February 2017, 1:50 IST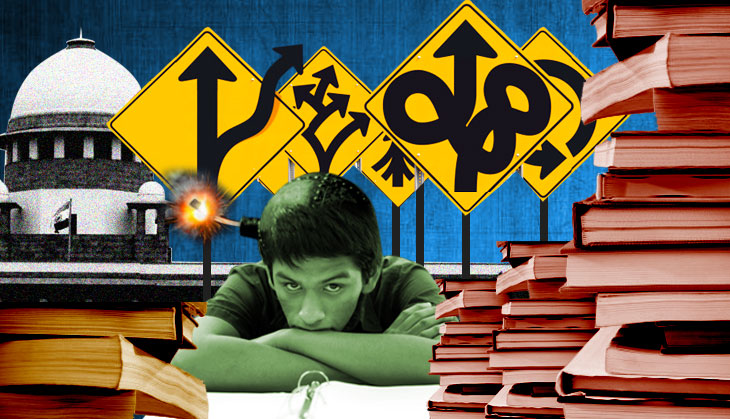 Late last month, the Supreme Court ordered that the National Eligibility Entrance Test, which it has ruled would be the only test for admission to medical courses in India, be held in two phases for this academic year.
The court said the All India Pre Medical Test, which was to be held on 1 May, be considered NEET-I, and scheduled the second phase of the test, NEET-II, for 24 July.
Then, early this week, the court nullified the separate entrance exams held by states and private colleges. It ruled that all MBBS/BDS seats in government and private medical colleges and deemed universities be filled only through NEET.
The bench of Justices A R Dave, Shiva Kirti Singh and A K Goel, which turned down appeals by many states to conduct their own entrance exams, clarified that NEET did not infringe the rights of state governments and private institutions.
Test for all
The verdict was supposed to end all confusion about the validity of entrance tests held by states and private institutions. However, it has only added to the controversy with several student groups and political leaders demanding that the new exam should be held from the next session.
Over 6.5 lakh students who had appeared for NEET-I have been allowed to sit for the second phase of the exam on the condition that their marks in the previous test would not be considered. "We direct all eligible candidates who could not appear in NEET-I or had apprehensions they had not prepared well be permitted to appear in NEET-II, subject to seeking an option from the said candidates to give up their candidature for NEET-I," the court ruled. Results of both tests would be declared on 17 August.
Wide opposition
Notwithstanding the apex court's ruling, thousands of students in Gujarat took the State Common Medical Entrance Test on 9 May. The government there has challenged the order arguing that most of its students write the test in Gujarati and it would be a gross injustice to ask them to write the exam in English.
As per some estimates, 60,000 of Gujarat's 68,000 MBBS/BDS aspirants take the entrance test in Gujarati. Only about 600 students take the exam in Hindi.
J&K, on the other hand, has cited its special constitutional status to oppose NEET. The Mehbooba Mufti government has argued that the provision for a national exam won't apply to J&K unless it's approved by the state assembly. Besides, it has pointed out, a national-level exam could "adversely affect the quota for local students in medical colleges".
Uttar Pradesh and Tamil Nadu have also opposed NEET on similar grounds. Private colleges have claimed the national exam infringes their autonomy.
Given these concerns, Solicitor General Tushar Mehta had pleaded with the court that NEET should also be conducted in regional languages, and for at least this year, states should be allowed to go ahead with their own exams. It was to no avail.