Ex-driver turns on Kerala minister, cop turns around crime-ridden village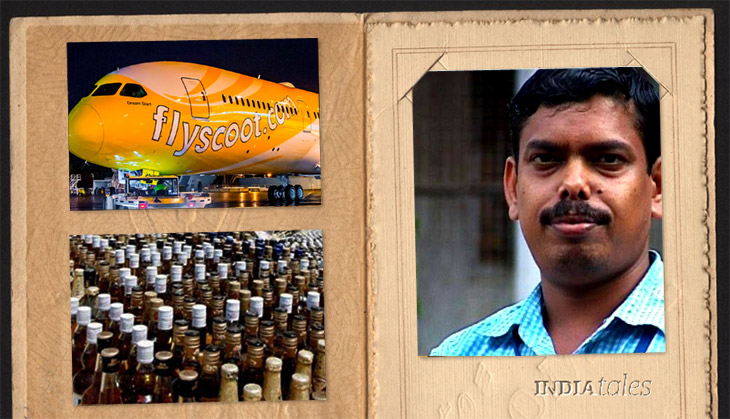 01
Payback: Kerala minister's unpaid driver challenges him in election
A year ago, AK Sajan was just one of the many employees of MK Muneer, Kerala's social welfare minister. Now, he is giving the bigwig a run for his money.
Sajan is challenging Muneer in the election for Kozhikode South assembly constituency.
Sajan worked as a driver at India Vision, a popular Malayalam TV news channel until it shut down "due to financial constraints". Muneer was the channel's chairman.
Sajan said he had never considered entering politics, but decided to take the plunge when "the minister didn't bother paying the pending salaries of India Vision employees". He is contesting as an Independent.
"Even when many employees switched jobs, some of us stuck loyally with the firm believing that our dues would be paid someday. What we received instead were empty promises from Muneer. He promised to pay our salaries at various times, but consistently defaulted, pushing many of us into debt," Sajan said.
"The people here consider him a god, who walks around with a huge smile on his face. Only we know what lies behind that smile," he added.
Sajan doesn't intend to stop his fight against Muneer at the ballot either, even if he wins. He has announced that after the polls are over, he would take legal action to make "Muneer accountable for his actions".
02
Fly Singapore in Rs 4,255: Scoot Airlines begins flights from India soon
Singapore's Scoot Airlines has announced flights to India from this month. The low-cost airline will fly between Singapore and Amritsar, Chennai and Jaipur in the first phase.
While flights from Amritsar and Chennai to Singapore will start 24 May, Scoot will debut in Jaipur on 2 October. There will be daily flights from Chennai and four flights a week from the other two cities.
The airline will offer economy and premium economy seats on Boeing 787 Dreamliners. To promote the launch, Scoot is offering one-way all-inclusive economy fare to Singapore of Rs 4,255. The economy ticket rate for Sydney has been fixed at Rs 12,567.
According to the CEO Campbell Wilson, the airline wants to "give a new experience to air passengers of India". The flights "will have facilities like free wi-fi and in-seat power, he added.
03
How a cop transformed an 'illicit liquor hub' into a crime-free village
Not long ago, the residents of Sihoda in Madhya Pradesh's Jabalpur district wouldn't dare step outside their homes after sunset. The village, which has a population of around 1,700, was the "hub of all kinds of drug addicts and drunkards".
Illicit liquor trade was thriving, and violence involving the liquor mafia and eve-teasing was quite common. According to the villagers, the abundance of cheap liquor had turned many among them into alcoholics and, thus, wrecked many families.
Then, a few village elders and women decided they had had enough. In early 2015, they approached the head of the Bhedaghat police station for help. The officer, MD Nagotia, decided to "adopt" the village and vowed "to change the situation".
He started out by organising Prabhat Pheris, or morning processions, to "raise awareness against alcoholism". Gradually, more and more villagers joined pheris and the daily schedule became more organised. Nagotia then started "initiatives for literacy and self-employment". All this was coupled with stringent action against the liquor mafia. The efforts paid off.
The village hasn't reported a single incident of crime for over a year now. "If there is a small dispute sometime, it is resolved among the villagers," says a villager.