Essar leaks: How the story changed overnight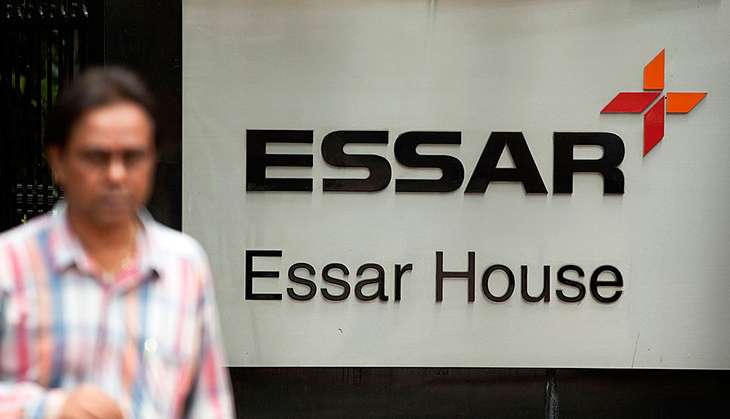 In an overnight change of narrative, the entire story of the Essar Group having allegedly tapped phone conversations of several VVIPs for years at a stretch has turned on its head.
Albasit Khan, the former Essar official who was said to have supervised the tapping and was also reported to be missing for the last couple of months suddenly surfaced on Friday.
He accuse lawyer Suren Uppal, whose complaint to the Prime Minister's Office is the foundation of the entire episode, of concocting a story about the tapes. Khan also denied having any hand behind the tapping.
Here's the low-down on the fresh twists:
The missing man has suddenly appeared - when media reports on the tapping episode came out on Friday, former security chief of Essar, Albasit Khan (or Basit Khan) was said to be not reachable.
The Indian Express categorically said its reporters visited Khan's residence on Mumbai's Warden Road, "called and messaged him but he was unavailable for comment."
However, both Outlook and the Indian Express said they received emails on Friday from another Essar official that carried the contents of an email from Khan to Uppal. The letter quotes Khan, saying: "I am writing to express my shock and dismay at the articles which have appeared this morning in the Indian Express newspaper and the Outlook magazine wherein you have made a number of allegations against me and my former employers."
There is confusion over even his name: In the email mentioned earlier, the man at the centre of the purported storm is identified as Basit Khan. However, media reports on Friday had called him Albasit Khan, as mentioned in Uppal's complaint.
If Uppal was in touch with Khan for at least three months (last January-March), how could he have got his name wrong?
The story partially falls - If Khan's claims are true, then at least one part of the entire episode stands negated. In his letter to Uppal, Khan said the former's illegal surveillance claims are a "concocted story".
Khan admits he met Uppal in January and told him about the tapes, but says they were given to him "for safekeeping" by a Mumbai Crime Branch police official and that their "source and authenticity" are "unknown".
According to the Times of India, Khan categorically said he did not record them.
Khan and Uppal are fighting each other now - they gave differing versions. Both said they have evidence to support their claims.
Khan said he never hired Uppal or gave the latter the mandate to represent him. What then made Uppal take the case to the PMO?
He has alleged Uppal did it to extort "money from many corporate bigwigs" and got them published "in the media... to create prejudice and pressure me into taking a position supporting your illegal actions."
Uppal said Khan's allegations were explained by what he had already pointed out that the latter seemed to have been "influenced" by Essar.
A new character has also been introduced - the Mumbai cop.
According to Khan, the police officer was known as an "encounter specialist and died in a major terror attack".
Mumbai Police lost three top officers in the 26/11 attacks in 2008 - Maharashtra Anti Terrorism Squad chief Hemant Karkare, Additional Commissioner of Police Ashok Kamte and senior inspector Vijay Salaskar.
If Khan's revelation is correct, was it the Mumbai police who was tapping these phones? If yes, why?
Edited by Joyjeet Das