Education in Kashmir hit hard between Hurriyat shutdown & govt crackdown
Catch Team
| First published: 29 October 2016, 17:56 IST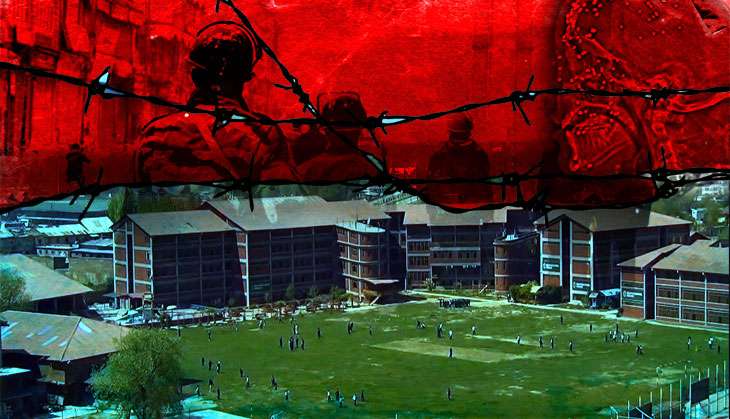 When Delhi Public School, Srinagar, held the term test for Class 9 and 10 at the Indoor Sports Stadium for their 580 students, 573 turned up. And in doing so, the school found a creative way to get around the Hurriyat injunction against the re-opening of the schools amid the shutdown of the Valley which is now entering its 112th day.
For the lower classes, the school put the question papers online so that students can write their exam at home under parental supervision.
DPS Budgam and the Presentation Convent and a few other Srinagar-based schools also followed the practice. Earlier, these schools had put the study lessons online for the students to download at home. For those who couldn't access these due to the mobile internet blockade, the parents were urged to collect hard copies from the school.
Also read - 11,000 arrests, 150 missing boys, 1 problem: rise in Kashmir militancy
"We did this to continue the educational activity without violating the curfew or shutdown," says Vijay Dhar, the owner of DPS, Srinagar. "We may not have achieved great success, but we are happy that we made an honest attempt to reach out to our children and ensure that all their time is not wasted."
Education hit hard
In recent weeks, education has become a contentious subject in Valley. Schools have remained shut during the turmoil. There have also been attacks on the schools. By the last count, 21 schools have been gutted in mysterious blazes.
These include three higher secondary schools, eight high schools, seven middle and primary schools, and one Jawahar Navodaya Vidyalaya school. According to education officials, around 6,000 students are enrolled in these schools.
Though police cases have been registered in each case, no one has been arrested so far. Nobody thus knows the identity of the perpetrators with any certainty.
In the absence of any clarity, conspiracy theories are being commonly discussed. Many blame the "agencies for tarnishing the image of the ongoing uprising". Others see it as the logical conclusion of the chaos that has engulfed the Valley, holding persisting separatist shutdown and its extension to schools as both an "encouragement and a cover to the burnings".
The torching of many passenger and private vehicles for allegedly violating the Hurriyat protest calendar substantiates this argument.
But schools have hardly been open. So burning them seems inexplicable.
A silent Hurriyat