Education experts warn: Bringing back Class X board exams is regressive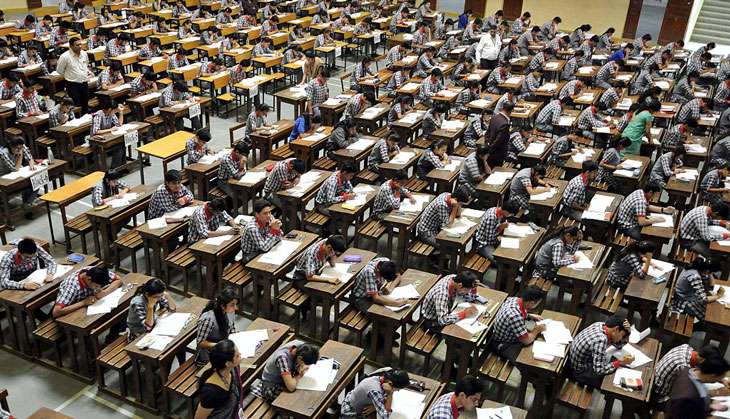 Before the Class X CBSE board exams became optional in 2011, they were the dread of every schoolkid's life.
Because these were public exams, students feared being blindsided. The question papers were set and assessment done by teachers who had never taught you, who could be from anywhere in the country, and even the evaluation process was secret. You didn't even get to see your answer sheets, and there was no scope for feedback or discussion.
Come 2018, and students in schools affiliated to the Central Board for Secondary Education will need to take the Class X board exams again.
The Governing Body of the CBSE decided on 21 December to make Class X exams mandatory again from the 2017-18 session.
Also Read: Dear CBSE students, compulsory Class 10 board exams are back!
The decision awaits final approval from the government, which it is likely to get as HRD Minister Prakash Javadekar has on several occasions spoken in favour of compulsory board exams.
In 2010, under the UPA government, it was decided to make Class X board exams optional. Students could choose to instead take school-based exams under the Continuous and Comprehensive Evaluation (CCE) system. But the state schools boards continued with the compulsory exams.
The CCE, introduced under the Right to Education (RTE) Act, 2009, provides for assessments throughout the year based on academic and extra-curricular performance, instead of one final year-end exam. The idea behind CCE was to reduce exam-related stress and pressure on students.
But a large number of teachers and parents have decried the CCE, arguing that only such pressure can make a child "serious" about her studies.
On the other hand, education experts have been crying hoarse that the CCE was not implemented properly.
Catch spoke with some of these experts about the implications of bringing back the board exams.
Anita Rampal
Former member of CBSE Governing Body; former chairperson of NCERT primary level textbook teams; professor of education, Delhi University
This decision is damaging as it promotes a competitive examination at an earlier age.
Instead of enhancing learning in a non-threatening way, a board exam encourages rote memorisation, where teaching is not for learning, understanding and discovering, but only for reproducing information.
It will also increase anxiety and depression, not creativity.
When I was a member of the Governing Body of CBSE, I had pointed out that CCE was not implemented in its true spirit and I had offered that a team from Delhi University could work with teachers to support CCE for better teaching and learning.
The NCERT had provided models for the CCE, which were much better than what the CBSE came up with later.
Owing to a major lapse in the conduct of proper continuous assessment, schools are falling back on the board exam, rather than using their own agency to conduct good school exams and meaningful assessment tasks and projects.
This will be regressive and take our education system back by several decades instead of improving its quality.
Research shows that a sense of high competition lowers the performance of even high-achieving students. Asking for a competitive board exam at Class X only shows we want to intimidate and threaten our children, not make them perform better.
Krishna Kumar
Professor of education, Delhi University; former director of NCERT
It is a retrograde step. The decision to make Class X board exams optional or voluntary was made five years ago after a lot of deliberation.
The CCE system that replaced the old mandatory board exam has many advantages, including reduction of stress on children. But the new practice has not been given a fair chance to get established.
Also Read: CBSE Class 10 Board exams back with 3 language-formula; principals may undergo eligibility test
Unfortunately, the CBSE did not use NCERT's package for CCE and developed its own design which had several conceptual and practical flaws.
But instead of removing these flaws, CBSE is now taking a step backwards by restoring the conventional public exam system which only promotes cramming.
Nitya Ram
Head of academics at Universal Learn Today, the learning division of India Today Group; former teacher at Vasant Valley School in Delhi; working on pedagogy designing and teacher training
The CCE did not work because teachers were not properly trained for it.
But instead of making any effort to fix the system, the CBSE has decided to go back to board exams. It is like saying that because a car is not running properly, let us go back to the bullock cart.
Making board exams mandatory is a backward step.
Everywhere in the world schools have moved or are moving to a system where the assessment is done by the teachers who have actually taught the children in school.
Research shows this assessment is likely to be more accurate, as these teachers have observed the children over a period of time and, therefore, have a consistent view of the child.
A board examiner does not know or care if the child fell sick or had a panic attack before the exam, or has been having family problems, or any other issue.
Reverting to a public board exam shows we do not trust teachers anymore.
Of course, there is political pressure, because of parents who do not understand the CCE system and pedagogy, and teachers who do not want to do the extra work that CCE requires.
But it is definitely not in the best interests of the child; it is driven by adult ulterior motives.
Ideally, I think all schools, or at least the good ones, should start disaffiliating from CBSE and get affiliated to a board like the ICSE or even international ones like IB or IGCSE, which are far more aligned to the best interests of students and do not interfere so much.
Also Read: No-detention policy, skill training & CBSE board exams: 3 ways school education is set to change