Dopadi Singhar: the mysterious disappearance of a modern revolutionary poet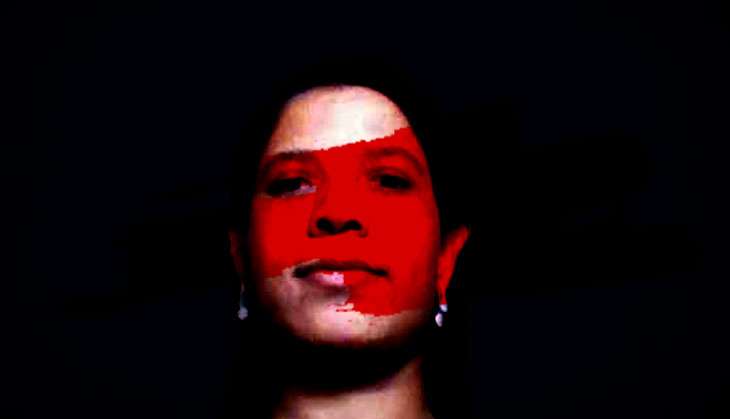 Hailed by some as a revolutionary, demonised by others as a Maoist; the mysterious poet Dopadi Singhar has created ripples among literary circles in a short period.
Dopadi's unconventional style has dazzled readers with poems like Petticoat, Karl Marx, Faad Polka Tum Hamara, Samvidhan and Aag.
However, Dopadi has suddenly gone missing from the public sphere. Her Facebook page, which had a massive following, is shut. Her poems, though, are still available on the internet.
Dopadi's Facebook profile claims she hails from Alirajpur in Madhya Pradesh and teaches at the Bastar University. For those who consider literature as a reflection of life, and not merely thehrav (pause) and manyata (belief), as the title of Dopadi's popular poem goes, her whereabouts are an intriguing question. The problem is nobody is aware of her permanent address. Dopadi's fans are also worried whether she is alive and well or not.
Questions galore
Dopadi's sudden rise to fame and subsequent disappearance has left many questions unanswered. A section of the literary world is wondering why she had to shut down her Facebook account.
It is true that her writings are a scathing indictment of our system. But Indian poetry has always been enriched by 'rebel' poets like Sudama Nath Pandey 'Dhumil', Kumar Vikal, Pash and Alok Dhanwa.
"The Supreme Court has scrapped Section-66A of the IT Act that provides punishment for sending offensive messages through communication services. Yet, lower courts are still pursuing cases registered under this section. It is, therefore, pertinent to ask whether writers will ever get due respect for their valid dissent in this country," says young literary critic Siyaram Sharma.
"In a country where eminent Tamil author Perumal Murugan ,who penned an epic like 'Ardhanarishwar', is forced to lament before the court that the writer inside him is dead, we need not speculate why Dopadi has gone into hiding. However, we must worry what she has suffered at the hands of the indifferent system. She had managed to make a place for herself in the literary world through strong realism in her work."
Young poet Priyanka Shukla shares Sharma's fears. "Dopadi had tried to gauge the reaction to her poetry by posting some of her poems on social media. A person wrote a poem called Kafan (shroud) in response to Dopadi's poem Petticoat. The man branded her a Maoist without any shred of evidence, and claimed he had turned into a poet because of this Maoist writer.
"Few people are ready to accept the truth in this country. Therefore, we must introspect how much we are willing to support a woman whose poetry is laced with bitter realities," Shukla says.
There are other writers who advocate a more belligerent approach to the current scenario. The famous writer Kailash Vanvasi says: "The ruling elite in this country have precipitated adverse conditions for freedom of expression. Most creative people are afraid of the situation. However, this is the time for writers, poets, journalists and cultural activists to struggle against the system. Nobody can stop the forces of darkness from winning if writers flee in such a manner."
Vanvasi views Dopadi as a promising hope for the future. According to him: "She should continue to share her poems on social media and through other mediums. One day, the whole world must come to know that Dopadi and her ideology are both alive. The system has failed to hang them."
The curious case of Snowa Barno
Dopadi Singhar seems to have taken a cue from Snowa Barno in writing under a pseudonym. Like Dopadi, Snowa had also taken the literary world by storm through hard-hitting work. Snowa's creations were published in India's top literary magazines. Then, suddenly, Snowa also disappeared.
Later, it emerged that a renowned writer from Himachal Pradesh was writing stories under this pseudonym, though it is still a mystery why this writer had to choose a female identity to publish his writings.
"It is not unusual for writers to adopt a pseudonym. The Portugese poet Fernando Pessoa published every piece of work under a new name. The fictitious writer was often declared dead after a few days. The readers would mourn, but Pessoa rejoiced. He used to test the patience and trust of his readers . It came out much later that the man who adopted approximately 75 different names was none other than Pessoa," says famous Hindi novelist Manoj Rupda.
The famous Hindi poet Basant Tripathi is impressed with the strong undertone of resistance in Dopadi's work. "The expressions of a writer come out emphatically when there is a force in his or her creations. Dopadi has given a glimpse of this force and then disappeared. We must, however, continue to discuss her poems," Tripathi says.
Reflections of Adivasi sufferings in Dopadi's poems
The travails of tribal people are at the centre of Dopadi's work. Her poetry has a strong stamp of the culture of Bastar. The likes of Petticoat and other poems give a glimpse of the state of affairs in the Maoist-affected hinterland. Here are some prime examples:
Petticoat
Nahin utara maine apna petticoat
Daroga ne bithaye rakha char din char raat
maine nahin utara apna petticoat
Naxal kehkar bithaye rakha char din char raat
bola, "beedi lekar aa"
beedi ka pooda leke aa gayi
"chicken le ke aa randi"
chicken le ke aa gayi
daru la
daru leke aa gayi
maaf karna mere krantikari dosto
main sab layi jo-jo daroga ne mangaya
meri bitiya bhookhi thi ghar par
daroga ne phir manga mera petticoat
main uske moonh pe thook aayi
bhagi, peeche se mari usne goli meri pindli par
magar maine nahin utara apna petticoat...
(No, I did not take off my petticoat
the cop made me sit for four days, and four nights
but, I did not take off my petticoat...
labelling me a Naxal,
he made me sit for four days, four nights
"fetch beedi", he said.
I brought a pack of beedis
"you whore, bring chicken"
I followed his order
"get liquor"
I gave him liquor.
Forgive me, comrades
I followed every diktat of the cop
For my daughter was hungry at home
He again asked for my petticoat
I spat on his face and ran away
He fired at my calf
yet, I did not gave my petticoat...)
Aag (Fire)
Jisne solah saal me dekh li nau maut, chheh deliveriyan
uske liye andhera kavita hai, maar kavita hai, jhagda kavita hai
ghav kavita hai, ghar kavita hai.
Tum logon ko bahut parnam kavita banana batlaya
Is kavita se magistrate ke daftar mein aag lagaungi main.
(For one who has seen in her 16-year long life
nine deaths and six deliveries
darkness is poetry, beatings are poetry, squabbles are poetry
wounds are poetry, home is poetry
I bow to thee for teaching me poetry
I will burn the office of the magistrate with this poetry.)
Samvidhan (Constitution)
Aurat ke pas bahut adhikar hain
aisa Ambedkar ji samvidhan naam ki pothi mein likh gaye hain
aurat ke bahut adhikar hain-
aurat usi time nangi ho jaye jab uska aadmi kahe
aurat jeth ke aage, devar ke aage, nandoi ke aage
doctor ke aage, vakil ke aage, pansari ke aage
police ke aage, judge ke aage, panch ke aage
patwari ke aage nangi ho jaye
aurat ka adhikar hai ki agar nangi na hona chahe to mar jaye
aurat hamesha sharir dhakkar rakhe ya balatkar karwaye
aurat ka adhikar hai wo balatkar ka maza le aur police main na jaye
aurat ko balatkar karwane par sarkar 25 hazar ke inaam degi
aurat gaali khaye
aurat bandariya jaisi jab chahe naach dikhaye or bhaad me jaye
(A woman has a lot of rights
so says Ambedkar ji in a book called Constitution
A woman has every right-
- to strip at the command of her husband
- to be nude before brothers-in-law,
- before doctors, lawyers, grocers, police, judges, village headmen and patwaris
A woman has every right to die if she does not want to be naked
she is free, either to wrap herself or be raped
A woman has every right
to enjoy rape and never report to the police
the government will reward her with Rs 25,000 for getting raped..
A woman has every right
to be cursed, to dance like a monkey, or go to hell...)
Edited by Shreyas Sharma
More in Catch
The Nobel laureate who wrote about an onion: the witty genius of Wislawa Szymborska
IG Kalluri's reign of terror: there's hardly a place left for truth in Bastar
Why is there silence surrounding 'suicide' of Junglenama author Satnam?