Does Patna University deserve to be a central university? Educationists say no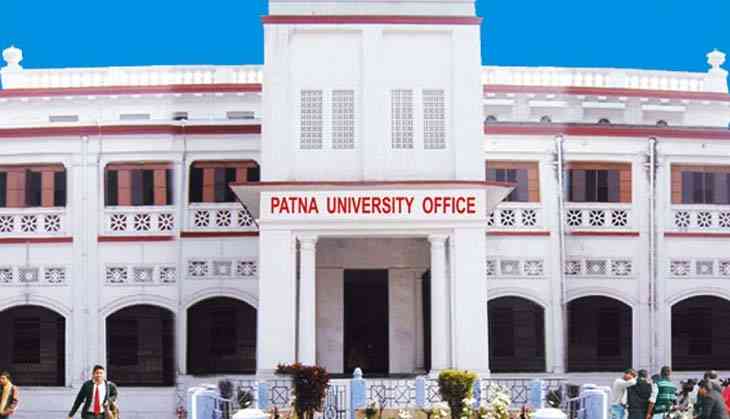 (www.patnauniversity.ac.in)
Bihar Chief Minister Nitish Kumar's hopes to get central university status for Patna University were quashed after Prime Minister Narendra Modi ignored his request during his visit to Patna University on Saturday.
While Nitish Kumar may have been hoping for his wish to be fulfilled given Modi was on his first official visit to the state after Nitish Kumar's alignment with the NDA, many believe that Patna University does not deserve the central university status at the moment.
Addressing the centenary function of the University while indicating towards PM Modi, CM Nitish Kumar said, "People of Bihar are looking forward to Prime Minister Modi with hope that you will announce central university status for Patna University."
Modi instead announced a Rs 10,000-crore corpus for development of top Indian universities so as to bring them on a par with world-class institutions.
He went on to add, "I am here to invite Patna University to become part of education reform by its good performance. Patna University should involve its alumni to develop it and ensure that it becomes one of the 10 government-owned universities that would be selected under an ambitious programme to make them world-class universities."
No fixed guidelines
An official in the HRD ministry told Catch on grounds of anonymity, "The Ministry of human resource development has taken a policy decision not to convert state universities into central universities for reasons of legacy issues, adjustment of existing staff and dis-affiliation of affiliated colleges."
The official added, "Besides, Patna University does not qualify for central university status as the state government has been unable to maintain minimum administrative and infrastructural requirements."
Central University status for Patna University is a demand raised time and again by successive vice-chancellors of the University, different politicians, faculty members and students in the past.
However, given vast infrastructural deficiencies in the university, including 30% teaching strength (PU has 316 teachers against the sanctioned strength of 815) and lack of policy on non-teaching staff, competing for central university status or even for selection for the top 10 govt universities that will get a massive funding from the govt seems sheer wishful thinking for Patna University.
However, it must be noted here that there are no fixed guidelines in deciding which universities get Central government status. The Central government takes the decision in conjunction with the state government. What may not work in Patna University's favour is that the central government has already created two central universities in Bihar in the last eight years. In 2009, Central University of South Bihar in Gaya was created.
However, Nitish Kumar was insistent that the central university be shifted to Motihari in Bihar. Finally after a tussle that lasted for years, in 2016, the central government decided to create another central university in Motihari which was named Mahatma Gandhi Central University. Nalanda University was also given central university status in 2010 under the Nalanda University Act.
Not the best move
However, prominent educationists believe that in the present scenario giving central university status to institutions will not ensure better education.
"Patna University is a prestigious university. If it can be adequately funded, its infrastructure will improve and it can be restored into a fine university. But the main issue is one of governance and culture. Even if it becomes a central university and it gets the kind of leadership that the government has been providing to a number of central universities like JNU, BHU and so many other universities, it is not really a better situation," says Ravi Srivastava, professor of Social Sciences in JNU.
He added, "In fact in many cases, state government universities provide better leadership than what the central is providing. Mumbai, Pune and Madras universities are very well as state-run universities. What is decisive is not only funds and infrastructure, but the academic culture in universities. In both central and state universities there has been a long period of politicisation of universities because of which they have been deteriorating. If converting them into central universities means another form of politicisation, with very poor leadership, like we are seeing in many central universities, it is actually detrimental to the students and the faculty in these institutes."
Professor Achin Vinaik, political scientist and former Professor of Delhi University feels that because the government of the day is anyway cutting down funding for higher education institutes, creating more central universities will not be beneficial.
He told Catch, "University Grants Commission (UGC) is dealing with a 40% cut in its budget which is passing down to hundreds of institutes that it funds. If the UGC cannot provide adequate funding and infrastructure, what is the point of creating more central universities? The UGC has been unable to create a proper mode of governance for central universities. Central universities across the country are not receiving proper funding or leadership, politicisation is evident and there are massive seat cuts. While Patna deserves to be a central university, it needs to be better funded, it needs better governance and needs better academic culture and there used to be a time when being a central university meant all this, that's not the case anymore."
He added, "The government's own thrust of privitisation of universities means that they want a financially hands off situation from the universities that they are funding today and that's the indication the PM gave in Patna as well. Mr Modi talking of creating global universities is a harebrained scheme because what he is essentially saying is that you can't work with existing structures and that universities must compete among themselves to get govt funding which it deserves anyway. Hence, in the present scenario going through a central university route to improve a university may not achieve desirable results for higher education in India."