Development trickling down? Nope. India still suffers due to exclusion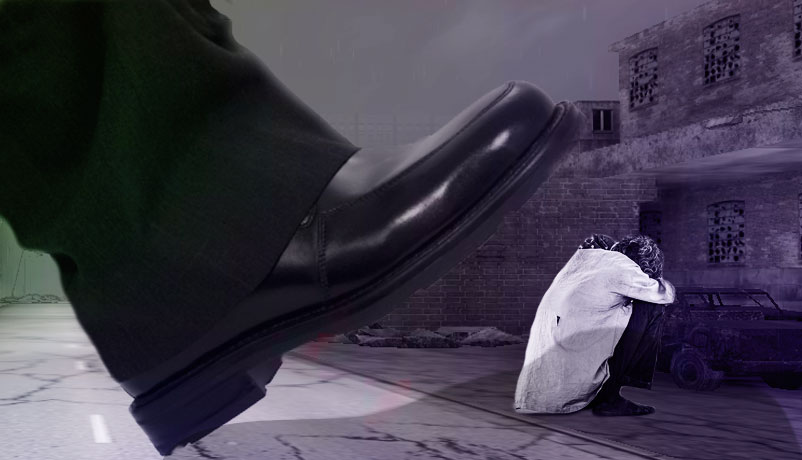 Prime Minister Narendra Modi likes to talk about how the effects of development have started trickling down to the grassroots. But a recently-released report highlights the exact opposite.
Titled 'India Exclusion Report 2015', it has been published by the Centre for Equity Studies, and reveals that a large number of people are deprived of public services like school education, housing, decent work, legal justice, primary healthcare, water and sanitation, and gender-just work.
Read: Access denied to drinking water in school, Dalit boy drowns in well
Most of the 'excluded' people in India are children, the homeless, construction workers, women, Dalits, tribals and minorities.
Here are some other stark facts from the report:
rupees
The annual financial loss due to deficient water and sanitation services in India.
This was 6.4% of the Gross Domestic Product, as of 2006.
About three-fourths of this financial impact was health-related.
The report states: "In low-income households that do not have access to piped water, there is also loss of productivity and livelihoods due to time spent in fetching water, or in waiting in queues at community toilets."
The number of Dalits residing in Indian slums rose 37% between 2001 and 2011.
According to Census 2011, Punjab and Tamil Nadu have the highest share of Dalit population living in slums - at 39% and 32% respectively.
Broadly, Dalits in slums face three sets of challenges: higher malnutrition and child mortality, poor quality of healthcare, and menial labour with low pay and no social security.
Being deprived of basic services, these people suffer from a range of health issues, from musculo-skeletal disorders, respiratory problems, leptospirosis and skin diseases.
Also read- Appalling social development: 98% of Bihar doesn't get clean water
The share of urban unorganised workers employed by the construction industry.
Most of these workers are migrants, moving to cities to work in the booming construction sector, and their work is 'hard physical labour' with extreme exploitation and no job security.
Other marginalised urban communities are rickshaw pullers and sex workers. A study says 45% of rickshaw pullers in Delhi are illiterate, and another 40% studied till standard 8. Most of them live on sidewalks to save money on rent.
Sex workers are subjected to a high degree of violence, intense stigma deterring their empowerment, and are 54 times more likely to have HIV than other people.
Number of street children in India.
This is approximately the population of Thailand.
According to a study, most of these children are from Dalit backgrounds, engaging in begging, rag picking and street vending.
These street children are deprived of all civic amenities, and commonly suffer from diseases like measles, tuberculosis, dysentery, scabies, anaemia - all preventable diseases. Additionally, substance abuse appears to be a major problem in recent years.
Read more- Drought & development: why Maharashtra is fast running out of water
The unit cost of services in a government-funded district hospital per outpatient visit.
Often, this amount equals one day's wage of an urban informal worker.
High out-of-pocket expenditure in India leads to urban poverty, according to the report.
India spends 1.2% of its GDP on health, significantly lower than developed countries and the other BRICS countries; even less than Bangladesh and Sri Lanka.
Additionally, fund cuts, leakages and corruption makes public healthcare delivery utterly non-beneficial for the urban poor.
The result: people at the margins remain excluded, due to government apathy.
Edited by Shreyas Sharma
More in Catch:
Black women are going to bombard your timelines with #BombBlackHijabis today
Global Baba: a godman film that overpromises & under-delivers. Like godmen
In pictures: India's quest at developing an alternative to GPS
In fits & starts: are CBI and ED finally moving against Vijay Mallya?