Designer baby alert: Doctor at Garbh Sanskar Mela tells parents to follow planetary configuration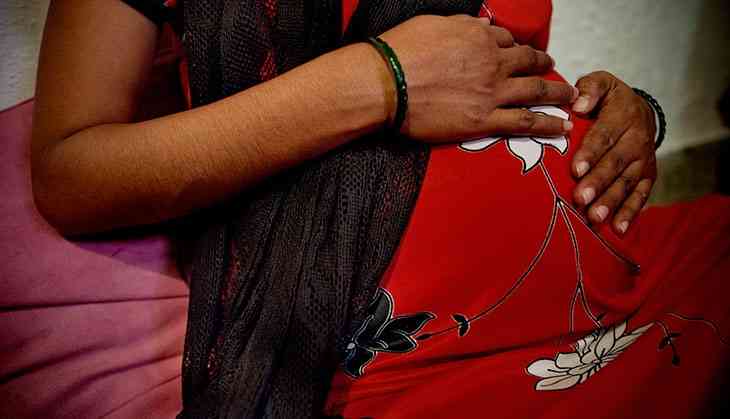 Picture for representational purposes only
Keep the science away and the herbs, almanacs handy if you are planning a family soon. And this comes straight from the RSS's medical wing. Couples who attended the Garbh Sanskar Mela, organised at Ekal Bhawan in Bhowanipore, Kolkata, claimed that they had been counselled by an Ayurvedic doctor to follow planetary configurations while planning for a family.
The mela, organised by RSS' medical wing Arogya Bharati, had Dr Narvani telling couples in attendance how they could give birth to the 'ideal baby'.
Thirty-two-year-old Adrija Roy (name changed on request), a resident of Bhownipore who attended the counseling program along with his husband said, "Dr Narvani who came from Jamnagar, Gujarat firstly gave us an overview of the benefits of natural products like tulsi, honey etc and urged us to use such natural products during pregnancy. During the one-on-one session, he also told us to follow the planetary configuration while planning the baby and while giving birth to a baby so that the child is 'ideal'. According to Narvani if the right planetary positions are followed and things are planned accordingly, then a mother can give birth to a healthy baby."
A resident of Barasat, 38-year-old Shromona Saha (name changed on request), said, "During the counselling session the doctor advised us on how to deliver a healthy baby by consuming some natural products which will be beneficial for both mother and child. Personally, I don't think it is regressive as Ayurveda is also a medical science."
Saha added that the doctor also spoke to the couples about joint families and how the concept was changing.
However, a few couples did feel that the workshop was aimed to inculcate regressive thinking amongst couples who are planning to have babies.
Sayan Mondal, an engineer who works in a private consultancy firm, said, "We were shocked to see the counselling session conducted by Dr Narvani and his team. With the advancement of the medical science, how can one claim that we have to follow planetary configurations during intercourse? It's ridiculous."
No media persons were allowed to enter the hall where the Garbh Sanskar Mela was taking place as the sessions were all meant to be private. And despite all the uproar, the mela saw 150 couples from across the state visiting the 'workshop'.
Joyshree Rakhshit, a Arogya Bharati karyakarta and the one in charge of the workshop, said, "We feel that there is a need to counsel the couples as we are an organisation that looks at the welfare of the community. We feel that to give birth to an 'ideal child' certain things needs to be followed so that the baby can be healthy and can lead a good life."
"Ayurveda is a science which has significance all over the world and if a couple follows some meditation and yoga and give birth to a healthy child we can always conduct such workshop. We need to look after the health of the mother before family planning starts and that's why we have organised a two-day seminar on 6 and 7 May by following the court's direction," said Rakshit.
The Calcutta High Court had ruled that couples will not be 'treated' at the Garbh Sanskar Mela. They could only listen to a lecture from the Ayurveda experts.
Also read: RSS health wing's 'designer baby' event in Kolkata hits HC roadblock
All in the planets? Really?
"I am not aware of what happened at the counselling, as I was out of Kolkata. I have to check with my karyakartas whether Dr Narvani has asked all couples to follow planetary configurations before family planning," said RSS general secretary Jishnu Bose.
According to Bose there is no 'harm' in conducting such a workshop. An FIR has already been lodged against Ananya Chakraborty, chairperson of West Bengal Commission for Protection of Child Rights (WBCPCR), as she went to Ekal Bhawan to oversee the counselling without following any norms and regulations of the society.
"We have already filed a PIL against such an unscientific and regressive workshop and the Calcutta High Court has already asked the organisers to submit the video footage of Dr Narvani during his session. We will fight this out," Chakraborty said
"We will file an RTI and want to know Chakraborty's academic qualifications as we feel that she is close to the ruling government," said Bose.
Edited by Jhinuk Sen