Denied a job for being a woman, Rathho Bai fights back. And wins
The refusal
South Eastern Coalfields was supposed to give Rathho Bai a job, in return for acquiring part of her family land
It refused to do so, because she is a woman
The fightback
Rathho Bai took the company to court, and last year, the Chhattisgarh HC ruled in her favour
This has paved the way for over 150 women to file appeals and get jobs for themselves
More in the story
How Rathho had to overcome tremendous odds
Why she is contemplating taking SECL to court again
Rathho Bai was denied employment because she was a woman. But she refused to take that kind of discrimination lying down.
Over the last few years, she has fought a battle in her small Chhattisgarh village, and has finally paved the way for the employment of more than 150 other women who, like her, were denied it before.
Read: Why it's no longer safe to be a Christian in Chhattisgarh
It's not a story of how unregulated mining has ruined common people's lives. It is a story of a woman realising she's being treated unfairly, and standing up against the system till it is forced to budge.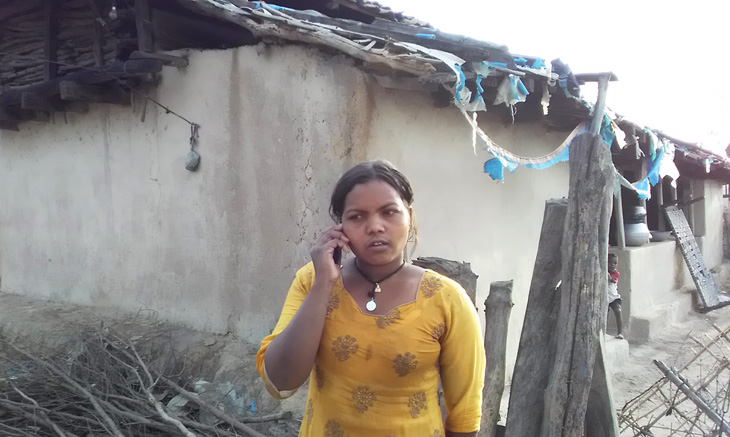 Rathho Bai seen outside her house in Lat village, Raipur, Chhattisgarh (Savita Rath)
Court rules in her favour
South Eastern Coalfields Limited (SECL), a unit of Coal India Limited, was supposed to give Rathho Bai a job, in return for acquiring part of her family land. But it denied her a job because she is a woman.
Incensed, Rathho Bai took the company to court. And last year, the Chhattisgarh High Court ruled in her favour. It ordered that daughters of land-owners, whose land was acquired by the company, were also eligible for jobs according to the state's rehabilitation policy.
This encouraged several other women to file appeals in similar cases of mining across the state, and this year, SECL has decided to recruit 165 women in Korba. It has also decided to follow this practice across all the affected villages near the mines.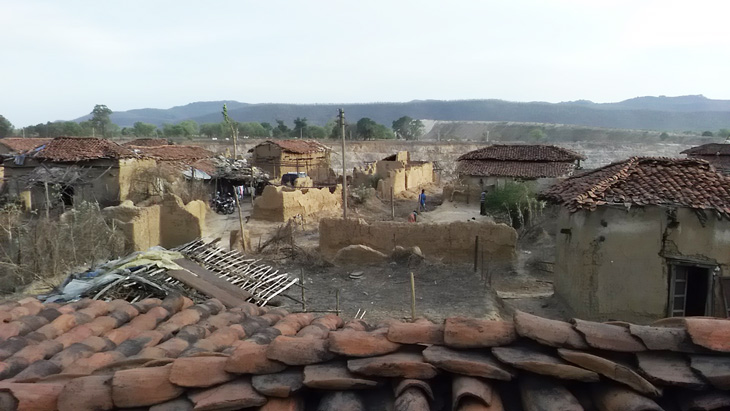 Lat village, Raipur, Chhattisgarh (Savita Rath)
This victory, secured in some villages near Raipur, will mean the world to the tribals, whose only source of livelihood - their cultivable fields - have been acquired and are being mined for coal.
A story of struggle
Rathho Bai was 12 years old when the SECL acquired her family land in 2005. The job that was due to a member of her family was never offered and, when her brother died four years ago, Rathho Bai and her mother lost their only hope for a steady income.
Also read: Sori's nephew fears his next meeting with Chhattisgarh Police will be his last
"They said you're a woman, we cannot allow women into mines, according to law. But a job was due to our family. It was part of the rehabilitation package. I said why don't you employ me as a peon or something; away from the fields. After all, the whole system looked like it was rigged against us [women]. They refused. They told my mother to marry me off and they might offer the job to my husband," Rathho Bai says.
She recalls someone in the company telling her that because she was illiterate, there was no chance for her to secure any job, let alone a peon's.
That made her decide to resume schooling, which she had had to drop due to the family's poor financial condition. And she did it while tilling someone else's fields, in order to support her mother and fight her court case.
She has now passed matriculation, and has appeared for her 12th standard exams, whose results are due on 16 May.
"It was a very tough time; not that things have become much easier. That was the time when I was fighting not just this coal company, but people close to me, back in my village. Except for my mother, everyone else had deserted me," Rathho Bai says.
Taking on the might of a PSU
Satyendra Kumar, who works with Amnesty International India, has been working in the area for several years now. He explains the Coal India's policy and how it was unfair.
"Until Rathho Bai's case, Coal India, with over 470 mines - many located in adivasi areas - didn't offer employment to women displaced by its mines, except on compassionate grounds. The provision that Rattho Bai successfully challenged was a clause in the 'Uniform Guideline for Employment to Land Losers', issued in 2002 by SECL. The clause prohibits women from being employed as rehabilitation for land acquisition," he says.
Read more: Violence on the rise again in Bastar. Talks of a 'Mission 2016' are rife
Kumar adds that Coal India's rehabilitation policy says where there are no male dependents, 'the benefit due to a land loser may devolve on dependent daughter', but this benefit does not include employment.
"Incidentally, Coal India considers mines 'too hazardous' for women to work in. Section 46[1] of the Mines Act prohibits women from working in underground mines, but allows women to be employed otherwise between 6 am and 7 pm."
Savita Rath, who is a social activist with the Jan Chetna Manch, has been working in the area for nearly two decades. She talks about how pressure was put on the men and women in the area to ostracise Rathho Bai.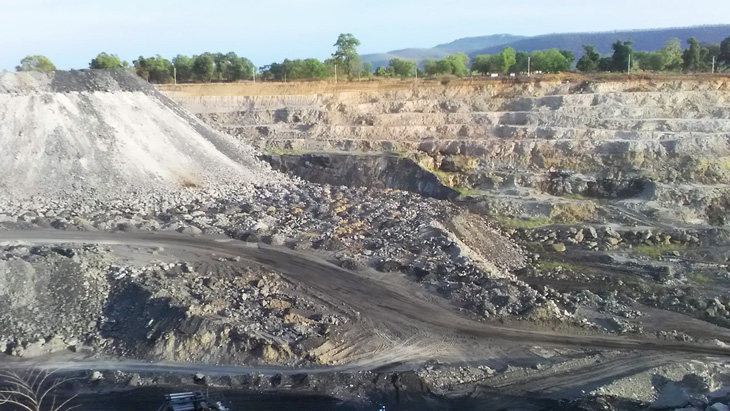 Mining at lat village, Raipur, Chhattisgarh (Savita Rath)
"Some women like Rattho Bai's mother, who earned their keep by climbing on top of trucks carrying mined coal, and levelling it down, were thrown out of their jobs for some time. Power and water supply were disrupted, and remain disrupted till today. All the village at one time had become convinced that Rathho had become an inconvenience," she says.
Inspirational figure
But Rathho Bai's resilience gave courage to more women, who felt just as wronged as her, to come out and fight. Leelawati Singh is one of them.
When unofficial offers were made in the village to get their daughters married off, with the promise that their husbands would be given jobs, Leelawati was immediately married off and her husband was kept in the house, contrary to the prevalent social norm.
Read- A killing a month: how state, Naxal violence has brutalised Chintagufa
"But they didn't offer us any jobs. They told us that jobs will be offered only to the owner of the land or his wife, only after her death will her children be considered for jobs. Now my father's dead and I've lost my husband. Now should I kill my mother to get employment? Is it unfortunate that my mother is still alive?"
Like Rathho Bai, Leelawati has filed a case against the coal company in the Chhattisgarh High Court and is in no mood to give up the fight, even if she has to approach the Supreme Court.
Janki Bai's story is similar. She doesn't have any men in her house, but has to support her five children, which is next to impossible without a job.
"We're living in hell. There is no rice to eat, no anganwadi jobs, no pensions, no PDS and I have five girls to support. On one side, you people keep talking about 'Beti Padhao Beti Bachao', and on the other hand, you deny them jobs. I told some officer working there if you cannot give us jobs, return our lands and pay us for whatever coal you've taken from our land return with interest."
Contempt petition
Rathho Bai's fight isn't over yet. The company hasn't still issued offer letters, and she is now contemplating filing a contempt petition against SECL.
Will she stop her campaign when she and all the other women in the area get jobs, or will she now take up an even bigger cause? "I don't know. It's hard to think about all that right now," she says.
Edited by Shreyas Sharma
More in Catch:
Arun Shourie demolishes Modi's 2 year rule: 10 key points
A robot just performed autonomous surgery. The future is now present
Is Swamy eying Jaitley's job? Economist-MP could be made Fin Min
Drought Diary: Gujarat govt in denial; wheat crop fails in Uttar Pradesh