Demonetisation woes: Chhattisgarh's timber trade struggling to survive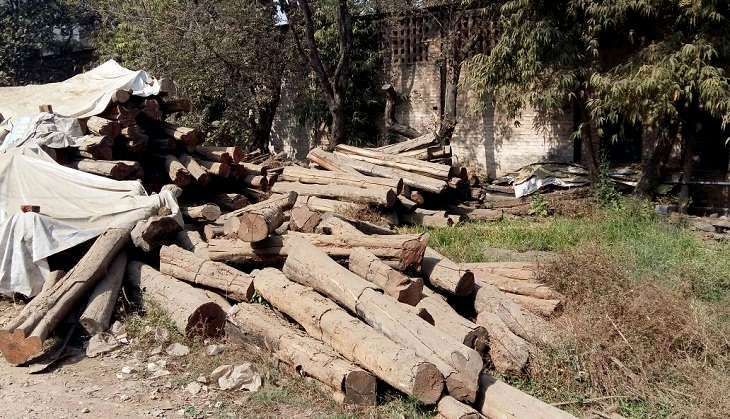 Demonetisation has broken the back of Chhattisgarh's lucrative timber trade.
The Chhattisgarh State Timber Merchant Association fears this trade will take a long time to recover of the effects of the note ban, and anguished businessmen have now decided to rally against the government.
The association's office-bearers told Catch that timber trade has decreased by up to 80% during the last two months. The state of Chhattisgarh is rich in forests and the timber trade spread across all the districts, providing employment to a large number of tribal people.
The sale of timber has come to a grinding halt in the past 50 days. Timber merchants complain that they are incurring heavy losses. Most of them are forced to spend money from their own pockets to pay for raw material and other costs.
Labourers making a living out of working at sawmills have gone jobless. The depression has also hit small carpenters hard.
"There are over 300 sawmills in Raipur and adjoining areas alone. All of them have stopped functioning due to the scarcity of raw material," said Amrit Patel, vice-president of the Raipur Timber Merchant Association.
"We are still spending on electricity and labourers. However, it is becoming difficult to incur these costs. We are worried for the future of this industry, as the cash crunch still persists."
According to Patel, most traders buy raw material from government-owned timber warehouses. However, the sale of timber at the local level has hit to a record low following demonetisation.
Timber traders say there was substantial demand for it in the housing sector prior to demonetisation. But, the sale of timber has now shrunk to barely 20%.
Patel added that the wholesale timber market has also suffered, and the demand for timber from neighbouring states has also diminished, affecting supplies.
Situation on the ground
Catch spoke to several carpenters in Raipur to assess the situation on the ground.
Anil Kumar works as a carpenter in Raipur's Gudhiyari area. He says work has almost dried up after 8 November.
"I am somehow managing expenses from savings. But, it is becoming difficult to meet family expenses. There was a lot of daily work involving the making of furniture like almirahs, tables and chairs, doors and windows etc. But carpenters have not found work even for 20 days after the note ban. The effect of demonetisation will remain, as most artisans will spend their savings and their financial woes will increase," he said.
There are around 1,400 saw mills in the state. Each of these mills employs 800 labourers on average. This means over 10 lakh people are dependent on these mills for their bread-and-butter. None of them has been compensated by the government, despite their deteriorating condition.
The State Timber Merchant Association has now called a meeting on 8 January. The meeting will be held in Raipur's Timber Bhawan. Sawmill owners from all 27 districts of the state are likely to participate in the meeting.
Edited by Shreyas Sharma
More in Catch
Note ban: 1 lakh workers lose jobs, production down by 50% in Chhattisgarh
Cash crunch, falling prices: Chhattisgarh farmers dump tomatoes on road in protest
No power, no healthcare: What development means in Raman Singh's district