Demonetisation: Tax raids, low cash flow hurts small traders for 3rd day
Catch Team
| Updated on: 12 November 2016, 11:45 IST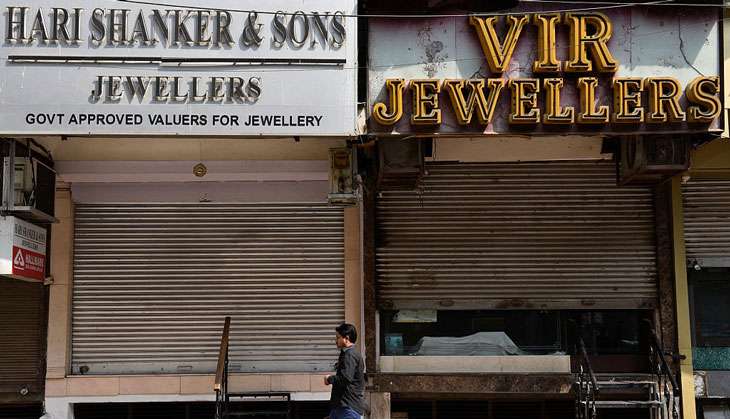 Tax raids, low cash flow hurts small traders for 3rd day (Saumya Khandelwal/Hindustan Times/Getty Im
Tax officials raided several shops and offices of small traders in Delhi, Jaipur, Alwar and Indore to investigate allegations that they had illegally converted banned currency notes or accepted them to carry out illicit transactions.
The raids led to panic among traders across the country, causing many markets to remain closed. Meanwhile, lack of cash meant that those traders who did open their business remained without work for a third day after the central government demonetised Rs 500 and Rs 1,000 currency notes starting 9 November.
The inspections by income and sales tax officials came following reports that traders, including jewellers, were selling goods at inflated prices in exchange of banned currency notes, and even indulging in the illicit conversion of cash.
The move to demonetise notes of high denominations was announced by Prime Minister Narendra Modi after the close of business hours on 8 November. Banks and ATMs remained closed on 9 November. Although they reopened on 10 November, there wasn't enough cash in most branches and many ATMs remained closed on 11 November.
Desperate measures
A severe cash crunch resulted in people resorting to desperate measures to convert their Rs 500 or Rs 1,000 currency, even as those with unaccounted cash in the denominations scrambled to find ways to get rid of it.
Also read - Gujarat's old bag of tricks to turn black money into white comes into play
For example, gold was sold at an inflated rate of over Rs 50,000 per 10 grams to those who wanted to get rid of their currency. Several jewellery shops remained open until late night on 8 November after the demonetisation announcement. On later days, the shops allegedly continued to carry out such transactions against by providing receipts backdated before 9 November.
The tax officials also wanted to check if the traders were indulging in illicit conversion of cash - there were reports that Rs 500 was converted for four notes of Rs 100 each.
Jaipur
In Jaipur, income tax officials in range 1 and 3 (out of seven ranges) carried out raids on large traders involved in textiles or jewellery.
Sources in the IT department told Patrika that officials looked for unexplained amounts of cash, and tallied cash and goods stock registers to find out if there was any accumulation of cash that could not be explained by sales. The raids led to panic in city's markets such as Babu market, Indira market and Nehru market, which remained closed for most of the day.
Indore