Demonetisation fall-out continues: States see 20% drop in stamp duty collections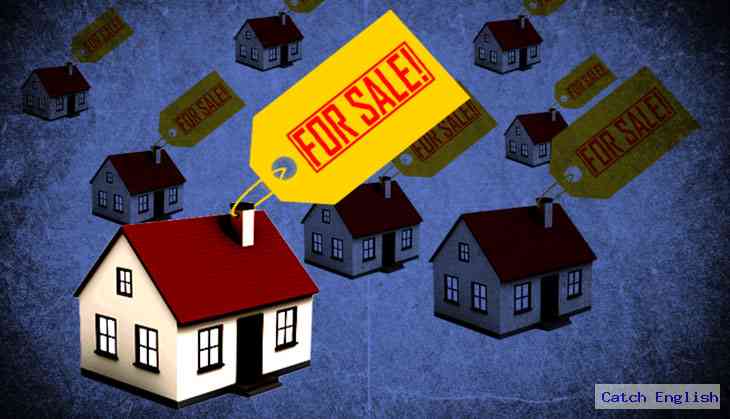 The Union government is not accepting the fact that demonetisation has directly affected the economic activity in the country. However, anecdotal evidences clearly indicate that economic activity - specially consumer demand-related sectors - have suffered a direct blow.
Data collected from monthly accounts of state governments validate that cash-dominated real estate sector has also been affected negatively.
Based on monthly reports from Comptroller of Auditor General (CAG) of 14 states, total stamp duty collection is down by Rs 2,015 crore in November and December of 2016 compared with the same period a year earlier. The fall in stamp duty collection is whopping 20% in 2016 against 2015.
Real estate sale, as tracked by private agencies also suggest a similar trend. Sales in top nine Indian cities fell 20% in the October-December quarter, compared with a 4% fall in July-September, according to a report by PropTiger.
In absolute terms, sales reduced from 54,721 units in the second quarter to 43,512 units in the third quarter.
"The pace of decline in overall sales activity over previous quarter is the highest in the past 12 quarters," the PropTiger report noted.
Maharashtra is the largest property market in the country because of the financial hub Mumbai and other metropoleis like Pune, Nagpur and Aurangabad. In the two month period (November and December), stamp duty tax collection income of the state in 2016 has declined by 25% to Rs 3,067 crore.
The fall of Rs 1,036 crore in stamp duty collection in Maharashtra contributes roughly to a 51% fall in all states. In other words, Maharashtra's real estate market has suffered a major blow.
PropTiger noted that there is 20% fall in property sale in Mumbai and builders and developers are holding inventory overhand of 56 months.
After Prime Minister Narendra Modi announced the cancellation of Rs 1,000 and Rs 500 notes as legal tender, real estate sector was feared to be one of the major causalities.
The inability to withdraw cash from bank accounts, not being able to transact in cash due to lack of currency in hand, has brought the real estate market to a grinding halt.
Overall sentiments were negative during the quarter with customers largely resorting to a wait-and-watch strategy in expectation of a steep fall in prices.
Stamp duty collection data further shows that damage is not limited to Maharashtra. Smaller places like Bihar, Jharkhand, Chhattisgarh and Punjab have also suffered a major setback.
Stamp duty collection is down by 41% in Punjab followed by 39% in Bihar, 26% in Andhra Pradesh and 24% in Chhattisgarh.
Here's a table with the complete data: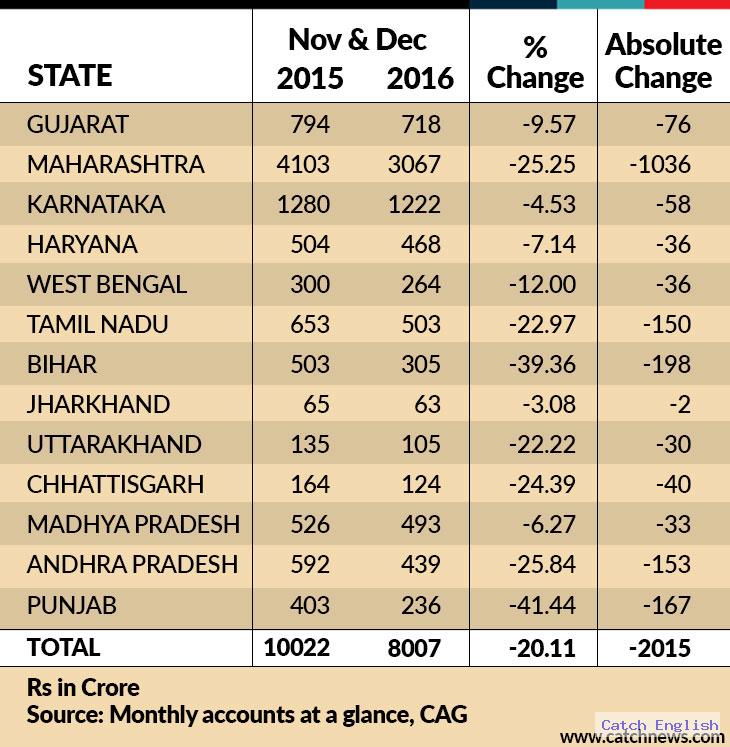 Experts believe that next few quarters would continue to be tough for real estate market in the country. Sentiments are likely to improve only after there is complete remonetisation and excess liquidity in the hands of buyers.
Edited by Jhinuk Sen