Demonetisation breaks the back of wholesale markets in Delhi, traders, labourers suffer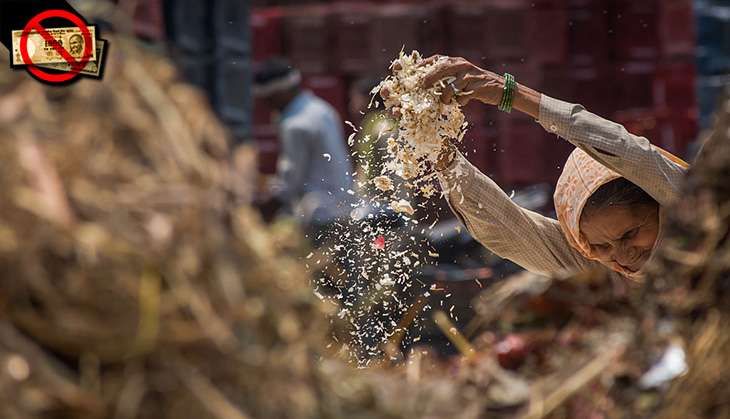 Till 9 in the morning, mounds of vegetables in Okhla subzi mandi had not moved. No one remembers the last time when stocks in the wholesale market had remained unsold till so late.
Traders claim that business has gone down by 70 to 90% since 8 November, when the demonetisation policy was announced. In the coming days it looks like it will just get more grim. Businessmen are already talking about shutting down markets and launching protests in various vegetable markets.
Traders claim that there is no cash in the market. The farmers don't have cash to pay wages to labourers on their field, neither do they have cash to transport their goods to the market. The traders sitting in the wholesale markets don't have cash to buy more stocks.
This has resulted in a situation where farm produce is rotting in the farms and traders in cities are getting rid of the left-over produce through distress sales. Prices of vegetables have come down, in some cases, by over 50%.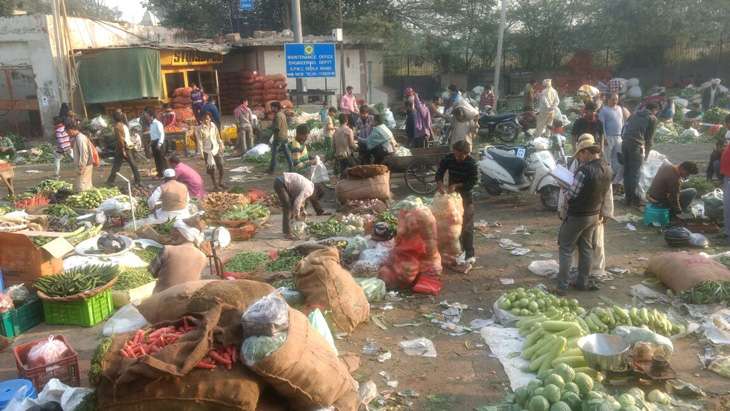 Suhas Munshi/Catch News
Rotting vegetables, no buyers
"Look at the market. Do you see one buyer here? There is nobody. By 7 this mandi used to be empty. But now we're running into huge losses everyday. It is becoming harder to survive each day and every day we feel like shutting our shops and leaving," says Baba Ismail, a trader in Okhla Mandi.
Incidentally Ismail's wife happens to be undergoing an operation in AIIMS. When Ismail isn't supervising sales at the mandi, he spends time going around collecting Rs 100 bills, to pay for medicines needed for his wife's treatment. "I have been hit twice over," he says.
In Ghazipur, Sunil , a wholesale trader says, "Khuun ke aansu ro rahe hain yahan log. Agar yehi haalat rahi to log ek duusre pe jhapatne lagenge. Ye netaon ki nahi public ki samasya hai. (People are crying tears of blood. If this situation continues then people will start pouncing on each other. This a public problem, not a problem of the political leaders)"
At least 50 people - from accountants to labourers - earn their living through one shop at the mandi. And hundreds of shops in various mandis have been hit through this cash crunch, he says.
"The Rs 500 note used to drive sales everywhere, but now only Rs 2000 bills are doing rounds. And those who have Rs 100 notes aren't spending it out of fear. How will I pay salary to my people? People are starving because of Modi's decision," Sunil said.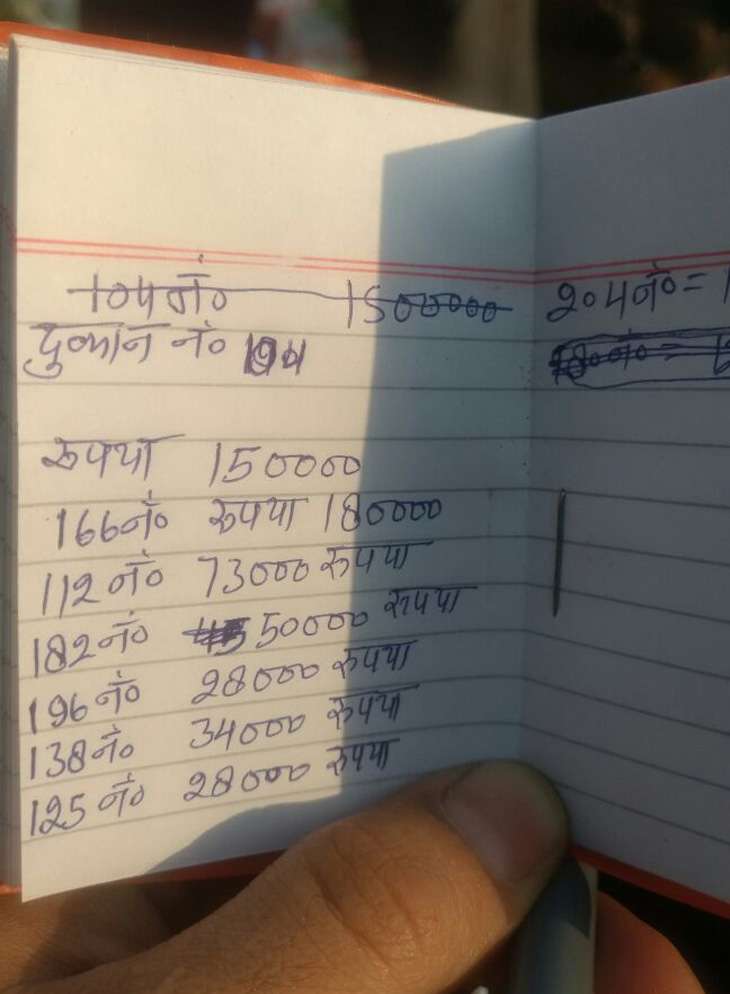 Suhas Munshi/Catch News
Anger at Modi
Labourers working in these markets are especially angry at demonetisation policy. The anger against Narendra Modi, in fact, is palpable here.
A daily wage labourer working in Okhla Mandi said he had foregone two days of work to stand in bank queues and had missed his chance twice.
"I have lost my wages for the two days and nor do I have money. Also, I have Rs 70,000 in cash with me at home. How do I get this exchanged without a bank account? What have the netas done to us? Why don't we have access to our own money?" said Ramji Prasad.
It is not just the policy itself, which has sucked out 85% of the liquidity from the market, the timing itself has broken the back of the food and flower wholesale market in Delhi.
"Business is down by more than 90%. This was the time - the wedding season - when we made most of our sales. We used to get flowers from across the country - Kolkata, Himachal, Uttarakhand. Now no trucks are coming from these places. And we're selling old stock, preserved over ice slabs," said Ashok Randhawa, president of Ghazipur's flower market.
"Ministers and bureaucrats are claiming that they've introduced Rs 500 notes in the market. Which is this market? Where have the notes been introduced, will someone tell us please?" he asked.
Businessmen estimate that it may take them months to make up for the losses they've incurred in the last 10 days. And every extra day of cash crunch is pushing them farther away from the end of this tunnel.