Delhi's Dalhousie Road is now Dara Shikoh Road. Is it a political move?
Catch Team
| Updated on: 6 February 2017, 19:35 IST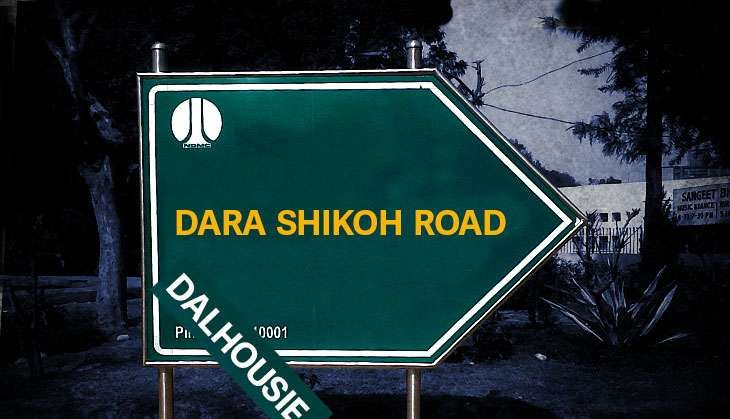 On Monday, 6 February, the New Delhi Municipal Council (NDMC) decided to rename Dalhousie Road in central Delhi to Dara Shikoh Road, after Mughal emperor Aurangzeb's elder brother and 17th century scholar.
The proposal came from New Delhi MP Meenakshi Lekhi of the BJP, who wrote to NDMC chairperson Naresh Kumar on 3 February, stating: "Residents of my constituency have requested to rename this road in the name of Dara Shikoh."
But Aam Aadmi Party MLA and NDMC member Surender Singh had earlier alleged that the proposal to change the name was timed keeping in mind the Uttar Pradesh elections and in order to appease Muslim voters. Singh had, instead, suggesed changing the name to Raja Surajmal Road, after the ruler of a Jat principality in Rajasthan in the 18th Century.
The NDMC chairperson is appointed by the Central government, although the council itself includes the Chief Minister of Delhi.
Recent name-changes
The move comes months after the controversial decision to rename Aurangzeb Road to Dr APJ Abdul Kalam Road in August 2015, after the latter had passed away. Then, in September 2016, Race Course Road, where the Prime Minister's residence is located, was renamed Lok Kalyan Marg.
Dalhousie Road, located less than 2 km from Rashtrapati Bhavan, was named after Lord Dalhousie, who served as Governor-General of India from 1848 to 1856.
Rhetorical, say historians
The historians that Catch spoke to dismissed the move as being of a 'rhetorical' nature, and likely to be politically motivated.
But they also pointed out the importance of Dara Shikoh, who was the first person to translate the Upanishads from Sanskrit. It was his Persian translations, titled Sirr-e-Akbar, which brought the Upanishads and Hindu philosophy to the attention of Central and West Asia, and Europe.
Indeed, Lekhi had praised Dara Shikoh in her letter, saying he "had promoted the peace and concord between the followers of Hinduism and Islam, and had interest in comparative religions, universal brotherhood, humanism and peace... He was a great patron of fine arts and music, and took his last breath in Delhi."
Historian Saiyid Zaheer Husain Jafri of the University of Delhi said the basic idea behind naming roads had been to "remember the old masters of Delhi".
"History often becomes a casualty in such decisions. The idea was to name roads after rulers. Although Dara Shikoh was a great scholar, he never ruled," said Jafri.
"It's not like changing the name to that of a Muslim personality is going to help Muslims or make any difference at all to their social and economic lives. The government does this whenever it suits it, apparently to appease people."
Historian Syed Najaf Haidar of the Jawaharlal Nehru University said although there was likely to be a political angle, it was not going to help the BJP much in the Uttar Pradesh polls anyway.
He said this was the kind of 'populist measure' that is taken for the sake of 'image-building'.
"Generally, such decisions are taken to show that 'we are doing something', without actually doing anything. These are small ways of staying in the limelight. I doubt any deep thinking goes into such decisions," Haidar said.
Both Haidar and Jafri pointed out that such decision-making was usually done by the government without taking the opinions of historians and experts, and without any democratic consultation with other stakeholders.
However, Haidar said Dara Shikoh was a much better choice than Surajmal for the new name, as the impact the Muslim scholar and heir-apparent to Shah Jahan had had on Indian history was comparatively more far-reaching than what Surajmal had had. Dara Shikoh had been killed by Aurangzeb.
But he said that such decisions often ended up 'destroying a historical landmark', that "no matter how much we criticise the colonial rulers, they are part of our history after all."
Historian Shireen Moosvi of Aligarh Muslim University said the decision could also have been taken to 'balance' the public perception that could have been affected by the renaming of Aurangzeb Road.