Decoding the dominance of the PLFI: Jharkhand's most dreaded Maoist group
N Kumar
| First published: 14 November 2016, 21:11 IST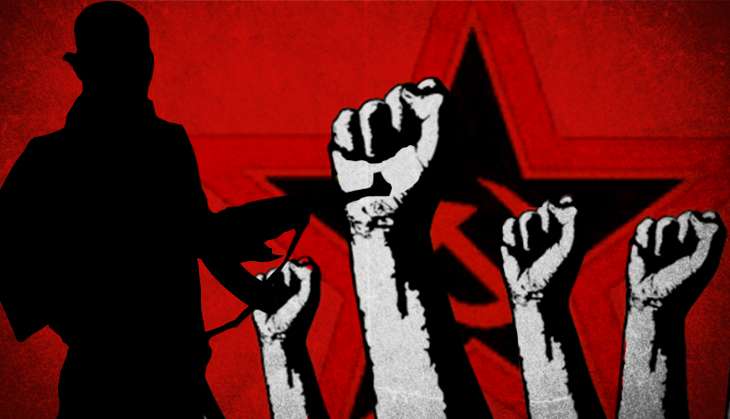 News related to the Maoist insurgency is a regular feature in Jharkhand's media thanks the dozens of left-wing extremist groups that are active in the state. New groups crop up every other day, and the local newspapers are replete with stories of Maoist encounters, clashes between various insurgent groups, surrenders and extortion.
A powerful splinter group
The People's Liberation Front of India (PLFI) often finds a place in the inner pages of regional newspapers in this context.
However, the dreaded splinter group of the Communist Party of India-Maoist (CPI-Maoist) courted front page headlines on 11 November with the arrest of a petrol pump owner in Ranchi for trying to deposit Rs 25 lakh cash in a bank. Nand Kishore has reportedly admitted that the money belonged to PLFI supremo Dinesh Gope.
Also read - Jharkhand: government announces 8.7 crore reward on Maoists, militants
Last month, the police had blamed the organisation for inciting the mob that clashed with the police in Khunti district's Soyko Bazar which led to the death of a tribal named Abraham Munda.
PLFI is also regularly accused of killing the villagers, sometimes by decapitation. In October, the outfit was in the news for the arrest of its sub-zonal commander Amar Gudia. Jetha Kachhap, another prominent leader of PLFI, who was in charge of certain areas of rural Ranchi, was arrested last August.
Several security analysts believe PLFI is spreading its tentacles to the neighbouring areas of Bihar. But, Khunti district, situated just 40 km from the state capital Ranchi, remains its main operating base. Hardly a day passes when some incident of violence is not reported from this area ever since PLFI came into being about nine years ago.
It has become the most powerful Maoist organisation in Khunti region during this period. The group's mysterious rise was accompanied with the wiping out of all other ultra-left organisations from the area. The muscle and money power, as well as the popular support enjoyed by the PLFI, has remained a mystery for most observers.
The crimes attributed to the group have been a regular occurrence during the past decade, but so have the arrests and surrenders of its leaders. The government increased the bounty on its founder Dinesh Gope from Rs 5 lakh to Rs 25 lakh last year.
Yet, the hard truth remains that the PLFI has remained elusive for the security agencies. This in a state that has largely managed to rid the areas like Palamu and Saranda forests from a much more menacing CPI (Maoist). Catch visited Khunti to find out why the PLFI still stands strong.
Fear and loathing