Death knell: How #RohithVemula suicide has derailed RSS' Dalit agenda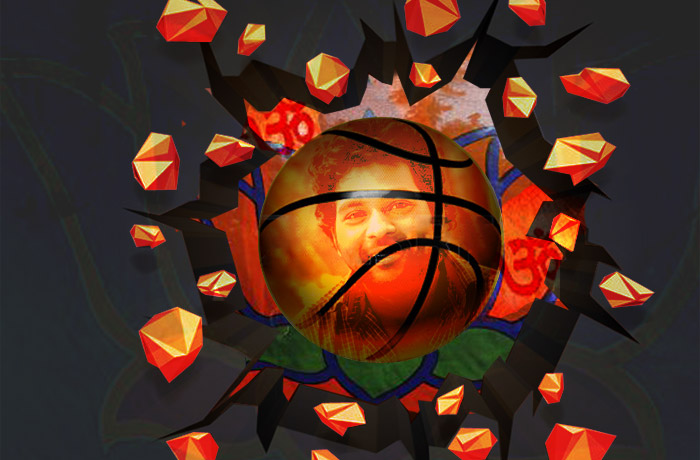 In the past year or so, the Sangh Parivar has made serious efforts to bring Dalits into its fold. But Rohith Vemula's suicide, and the resulting agitation, seems to have thrown a wrench in its plans.
So serious was the RSS about wooing Dalits, its chief in Awadh went to the extent of urging Swayamsevaks to share meals with Dalits and adopt at least one Dalit family.
On the political front, the BJP used every chance it got to appropriate Dalit icon BR Ambedkar's legacy.
Also read: RSS and Ambedkar: a series of interviews with Dalit leaders
That this campaign continued despite Mohan Bhagwat's rant against caste reservation - widely cited as a key reason for the BJP's humbling defeat in last year's Bihar assembly polls - is proof of the Sangh's commitment to it.
In fact, soon after the Bihar result, the RSS announced the extension of its Dalit outreach programme in Awadh.
The announcement, on 11 December, marked the 100th birth anniversary of its third chief, Madhukar Dattatreya Deoras, who is hailed among the Sangh faithful for "actively working against untouchability".
RSS Awadh chief's advice to Sangh faithful: eat with Dalits and adopt a Dalit family
It was all working to script for the Sangh, it seemed.
In the key electoral state of Uttar Pradesh, for one, Dalits "have shown inclination to join Sangh's ranks," according to the Dalit thinker Kanwal Bharti.
Facing blowback
Then, Rohith, a Dalit scholar at the Hyderabad Central University, hanged himself. His friends and Dalit activists blamed the ABVP, the RSS' students wing, for the tragic death.
A case was also registered against Union Minister for Labour Bandaru Dattatreya for abetting the suicide.
In no time, Rohith's suicide turned the entire Dalit discourse in the country against the RSS and BJP.
Also read: What killed Hyderabad university Dalit scholar, Rohith Vemula?
The Dalit intelligentsia as well as influential progressive groups are going to town warning Dalits that the Sangh's new-found love for them is just a deceit. The rightist organisation, they allege, is fundamentally anti-Dalit.
Such arguments seem to be gaining traction despite BJP leaders, most notably HRD minister Smriti Irani, taking pains to play down Rohith's Dalit identity.
Worse still for the Sangh, the agitation over Rohith's death is only picking up steam. Many students' groups have announced plans to intensify protests and Dalit teachers are rallying to their support.
Ramesh, a founding member of the Ambedkar Periyar Study Circle at IIT Madras, says "there's little doubt that Rohith paid the price for being a Dalit".
"The RSS has always labelled the forces opposing casteism and Hindutva as anti-national," he adds. "It is not hard to understand that Rohith and the RSS were ideologically pitched against each other."
Kanwal Bharti accuses the RSS of double standards. He feels "there's a sea of difference between what the Sangh preaches and what they actually practice".
"Sangh Parivar wants to be seen as a champion of the Dalit cause so they celebrate Ambedkar's birth anniversary with pomp. But its students' wing forces a Dalit student to give up his life," he says. "The Sangh can only pretend to claim Ambedkar's legacy. Rohith's death has exposed its true face."
Narrating the "reasons that compelled Rohith to choose death over life", Bharti says, "It's clear that Brahmanical hegemony was at work in this case. The same mindset that has supported caste-hierarchy for ages. Rohith chose to embrace death when people espousing this ideology started to hound him."
The mindset that has upheld Brahmanical caste-hierarchy for ages killed #RohithVemula: @kanwalbharti
"We might call it a suicide. But in reality, the anti-Dalit agenda of the BJP and the ABVP killed Rohith. He lost his life because of his Dalit identity," Bharti says, insisting that Rohith's letter to the vice-chancellor Appa Rao Podile, on 18 December, proves his point.
Contested ground
The RSS, on the other hand, has an entirely different take on the matter. Its senior leader Manmohan Vaidya says the "vitriol being spewed against the RSS is an old phenomenon".
He expresses grief over Rohith's death but insists that "nobody mentioned Rohith's caste when he opposed Yakub Memon's hanging and assaulted ABVP leader Sushil Kumar in his room".
Also read: Rohith Vermula, Best Friend: 'He had to die to make his point'
"Rohith's caste background was turned into an issue after his death for political gain. Some elements want to divide the society along caste lines," Vaidya continues. "The Sangh, on the other hand, has always believed in social inclusion and will continue to do so."
Ramesh sees Vaidya's argument as "a ruse to mislead the society".
"Rohith did not oppose hanging of any individual. He was against capital punishment as a matter of principle. Our constitution gives this right of protest to every citizen."
"The reality is that Rohith invited the wrath of the ABVP and its supporting organisations for fighting against casteist and Hindutva forces."
The ABVP's general secretary Vinay Bidre denies that the Sangh is using Ambedkar as a political card. In his view, it is the ASA which is guilty of playing politics over the Dalit icon.
"ASA has been involved in anti-national activities in the name of Ambedkar," Bidre argues.
Bharti contradicts Bidre's assertion by pointing out that Dalits are the "natural inheritors of Ambedkar's legacy so they don't need to proclaim this right". He argues that the RSS has "suddenly discovered the greatness of Ambedkar as it suits its current political strategy".
ASA has been involved in anti-national activities in the name of Ambedkar: VBidre
"Is it not strange that the Sangh is not casteist when it talks about Ambedkar but Dalits are accused of dividing the society when they do it?" he asks.
This political tug-of-war over Ambedkar raises several questions. While all parties are wooing Dalit votes by laying claim to Ambedkar's ideology, are they really serious about the welfare of Dalits?
"The Sangh would have concentrated on uplifting Dalits instead of spending resources on celebrating Ambedkar's birth anniversary if their intentions were beyond doubt," says Bharti. "Will they support Dalit quotas in the private sector?"
"The truth is," Bharti concludes, "that nobody is interested in the economic and social emancipation of Dalits."
Matter of faith
The Sangh's interest in Dalits isn't just political and electoral. The RSS is keen on keeping Dalits within the Hindu fold, especially as there have been several instances of their mass conversion in the recent past. The agenda of the RSS is to keep Dalits within the Hindu religious system by "winning them over through the glorification of Ambedkar".
Also read: #HydStudentSuicide: Why you've got your facts totally wrong, Smriti Irani!
Bharti calls this Sangh's "deceptive tactics". "The RSS claims to be a cultural organisation, but holds sway over the government. It has ensured that leaders loyal to its ideology govern key ministries. Several of them are former ABVP leaders. ABVP, itself, swears loyalty to the Sangh, not BJP," he argues.
Also read: Why BJP supporters are in a hurry to paint Rohith Vemula as anti-national
Indeed, it's now widely accepted that the RSS is a political movement, despite its protestations.
American scholar Walter Anderson has closely monitored the RSS since the 1970s. He said in a recent interview that the Sangh "has rapidly converted into a political organisation".
Many observers, in fact, go so far as to argue that the RSS was never a cultural organisation; that it was always deeply entrenched in politics.
And it's latest political project is winning over the Dalit electorate. But there are doubts over whether the Sangh would be able to advance its Dalit agenda with the same vigor after Rohith's suicide.
Bharti believes much would depend on whether Dalit groups succeed in taking their agitation outside the Hyderabad University and turn it into a nationwide movement.
More importantly, according to Bharti, "an ever increasing class consciousness among Dalits stands in the way of the RSS' plans".
Also, despite their lack of unity, various Dalit groups have been "successful in giving voice to Dalit dissent".
This may well be the biggest impediment in the realisation of the Sangh Parivar's designs.
Translated by Deepak Sharma
Edited by Mehraj Lone