Dawood Ibrahim link may sink BJP leader Eknath Khadse's career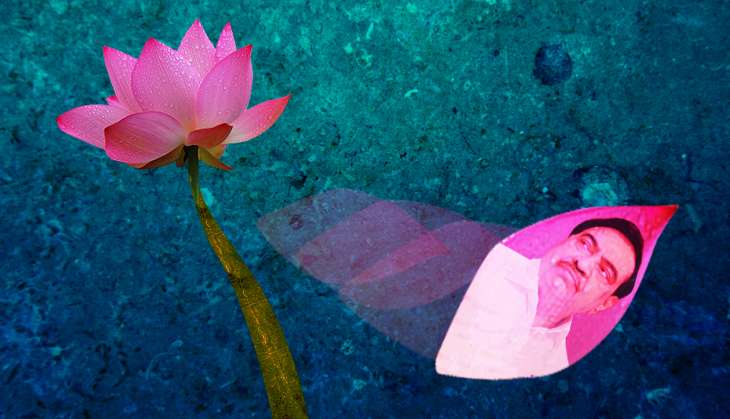 This is turning out to be one of the biggest embarrassments for the BJP ever since it came to power in Maharashtra in 2014. Eknath Khadse, the party's senior most leader in Maharashtra, may have to resign as the state's revenue minister following allegations that he has links with underworld don Dawood Ibrahim.
Also read: Is BJP leader Eknath Khadse in touch with Dawood Ibrahim?
The Aam Aadmi Party (AAP) has alleged that Khadse was in contact with Dawood and the BJP seems to be fumbling for answers. Based on the information collected by an ethical hacker, AAP claimed that Eknath Khadse got several calls from a landline number registered in the name of Dawood's wife Mehajabin, on a Karachi address.
Khadse in trouble
Khadse was already facing flak after Gajanan Patil, supposedly his personal assistant, was arrested by the Anti Corruption Bureau (ACB) on the charge of demanding Rs 30 crore as bribe from an NGO for the allotment of government land near Mumbai.
As if this was not enough, another case of illegal purchase of industrial land came up and Khadse got deeper into trouble.
Khadse was fighting tooth and nail to disown Patil, when the Dawood allegations cropped up.
All this while, Khadse has been defending himself without any support from the party. So much so that chief minister Devendra Fadnavis, instead of helping him, has ordered an inquiry into the allegations. Even the party leadership at the Centre seems to have deserted him. Under fire from multiple fronts, Khadse has been fighting a lone battle. Not a single party leader has come forward to defend him, except for a few sporadic statements which seemed more like a formality.
As of now, the party leadership is in a bind on how to react. Being seen to be defending a minister allegedly linked with Dawood, would be disastrous the party.
"These are serious allegations. But it is the job of the investigating agencies to look into it," a senior central leader of the BJP said off the record.
Reliable sources in BJP said that Khadse has been an eyesore for party president Amit Shah ever since he openly said that an OBC leader could become chief minister of Maharashtra, which directly hinted towards himself.
He was immediately cut to size by party leadership and Devendra Fadnavis was made the chief minister. However, Khadse stealthily continued his efforts to pull the rug from under Fadnavis' feet.
Ambitions
As the senior-most BJP leader in the state and leader of Opposition in the previous Assembly, Khadse believed he was the natural choice for chief ministership when the BJP emerged as the single largest party in the 2014 Assembly elections.
Also read: 10 things you need to know about the Eknath Khadse - Dawood Ibrahim phonecalls controversy
He even visited Vitthal Temple in Pandharpur after results and while interacting with the media there, indicated that he could be the next chief minister. Khadse never concealed his ambitions but he had to bow down to the party's decision and accept the number two position in the Cabinet.
After almost two years in power, Khadse is on the verge of being ousted from the government following a series of serious allegation. There is speculation that he has already resigned as minister as he skipped the Cabinet meeting on Tuesday and refused to use a government vehicle while on a tour to his native place, Muktainagar in Jalgaon district. However, the BJP leadership remained was tight lipped when asked about it.
When he reached Jalgaon railway station from Mumbai, Khadse refused to use a government vehicle as per protocol and went to Muktainagar by a private car.
Some say this was Khadse's way to express his disappointment at not being supported by the party leadership. As soon as news of Khadse using a private vehicle reached Mumbai, it sparked rumours of his resignation as revenue minister.
Interacting with media at Muktainagar, Khadse reiterated that he was being framed. "I am here for the annual religious programme of Goddess Muktai. Using private vehicles is immaterial. I will fight till the end to prove my innocence," he said.
Reacting to these developments, Congress spokesperson Sachin Sawant said, "It is high time that Khadse resigned from as minister. If he doesn't, the Governor must act and remove him from the Cabinet".
Also read: Dawood allegations: Khadse conducting his own investigation