Darjeeling IED blast: Bengal govt slaps UAPA on GJM leaders, orders CID inquiry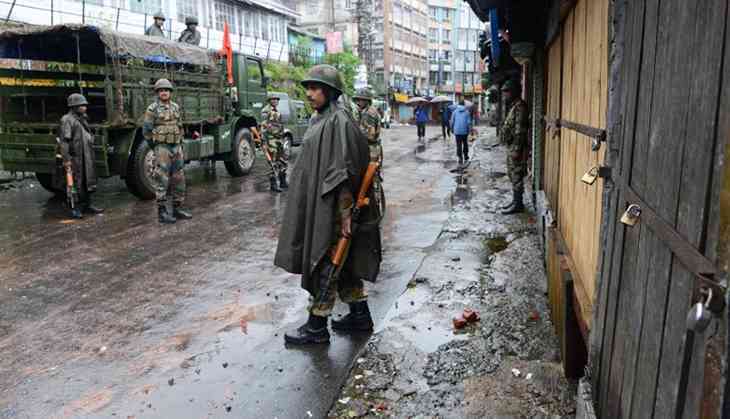 A day after an IED blast at a supermarket in Chowk Bazaar area of Darjeeling, the state government has ordered a CID inquiry and also slapped sections of the Unlawful Activities (Prevention) Act, against three Gorkha Janmukti Morcha (GJM) leaders – Bimal Gurung, Pravin Subba, and youth morcha leader Prakash Gurung.
The trio has been charged under Sections 16 and 18 of the Act, which is usually used against terrorists. These sections are related to acts of terrorism and conspiracy, and the maximum sentence under these sections is capital punishment.
The blast occurred on Friday around midnight, but no casualties were reported. Around 15 shops as well as the Trinamool Congress office at Lebong got burnt due to the explosion.
Kalimpong incident
In another incident on Saturday night, two blasts occurred at Kalimpong on Saturday night, killing one person and injuring several police officers.
The deceased, Rakesh Raut, 31, was a civic police volunteer at Kalimpong .Two other police officers who were seriously injured were admitted to nearby hospital.
Akhilesh Chaturvedi, SP (Darjeeling) said: "One civic police volunteer died in the twin consecutive blasts at Kalimpong .Two other police officers were injured in the blast . Preliminary investigation revealed that the accused were targeting police officers who were patrolling in the hills."
Preliminary investigation into Darjeeling
Regarding the Darjeeling incident, sources in the state home department quoted reports received from the district administration, saying that high intensity gelatin sticks were used for the blast. High density explosives were also stocked near the supermarket, which added to the intensity of the blast.
Anuj Sharma, Additional Director-General of Police (Law and Order), said: "We have convened a meeting with the D-G at Nabanna (state administration headquarters), and have decided to increase police patrolling in and around crowded places in Darjeeling. A team from the bomb disposal squad has investigated the spot, in order to try and assess the route from where the explosives were brought and stacked."
According to home department sources, a preliminary investigation had pointed that the accused had been looking for an area to halt police patrolling and stock explosives for a long time. If the blast had occurred during the day, its intensity would've caused a massive number of casualties.
A senior home department official said: "We have information that GJM supporters stole various explosives from a nearby hydel power plant, where they were stacked. We are investigating the matter."
Police said that long wires were used, along with highly-explosive detonators, the kind that were generally found in Maoist-affected areas.
Meeting at Nabanna
The meeting ADG Sharma referred to was convened at Nabanna on Saturday, and senior police officers were sent to Darjeeling to investigate.
The meeting was informed that a huge cache of RDX was recovered from Guwahati in neighbouring Assam, and the police were suspecting that this might have been the explosive material sent to Chowk Bazaar.
Political reactions
Gautam Deb, minister in charge of the North Bengal Development Department, said: "We suspect that some sinister brain is behind the blasts at Kalimpong. We are investigating the matter."
Regarding the Darjeeling incident, Deb said: "We have ordered a CID inquiry into the matter. It is too early to comment on this incident."
GJM leader Swaraj Thapa, on the other hand, said: "We want to resolve this impasse, and we want to sit with the state government and come to an understanding. The state government should also look at our demands and proceed in a democratic way."