Curious case of school burnings in Kashmir & a whodunnit: HC orders probe, Valley keeps guessing
Catch Team
| First published: 2 November 2016, 18:01 IST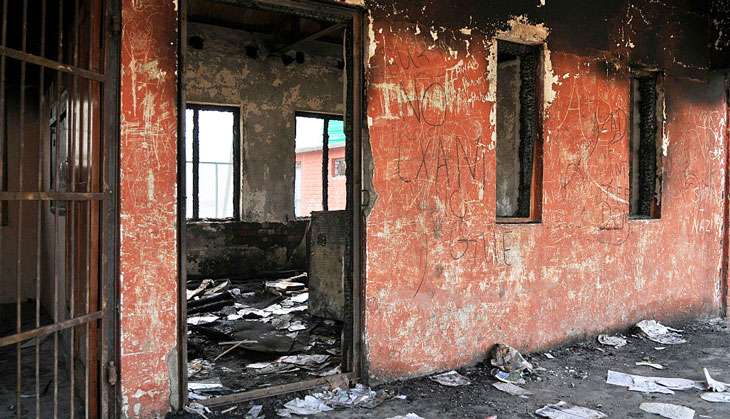 Waseem Andrabi/Hindustan Times via Getty Images
On the last count, 25 schools have been burned in Kashmir over the past six weeks. The last school, a hulking L-shaped two-storey building, was torched on Monday at Dayalgam in Anantnag district.
The fire started from a classroom on the second storey and soon spread through the building. The leaping flames drew crowds to the site followed by the fire brigade. Though the fire was doused, the school was extensively damaged.
The gutting of Dayalgam Higher Secondary School has turned in to the tipping point as just a day later, the J&K High Court directed the government to "unmask the enemies of education and deal with them with an iron hand".
Also read: After 26 schools burned in Kashmir Valley, high court directs state govt to ensure protection
"It is the collective responsibility of all of us to save the school buildings. By burning a school building, unknown persons are darkening the educational atmosphere," a division bench of the high court comprising Justice Muhammad Yaqoob Mir and Justice Ali Mohammad Magray observed.
"All concerned in their respective levels and the authorities of the government in particular shall immediately take necessary measures to protect the school buildings."
The court directed the Director General of Police and Director School Education of Kashmir to issue necessary instructions to Deputy Commissioners, SSPs and Chief Education Officers (CEOs) "to take all necessary protective measures for saving the school buildings from being burnt by mysterious enemies of the education".