Coronavirus: Social media tested positive or negative? You decide…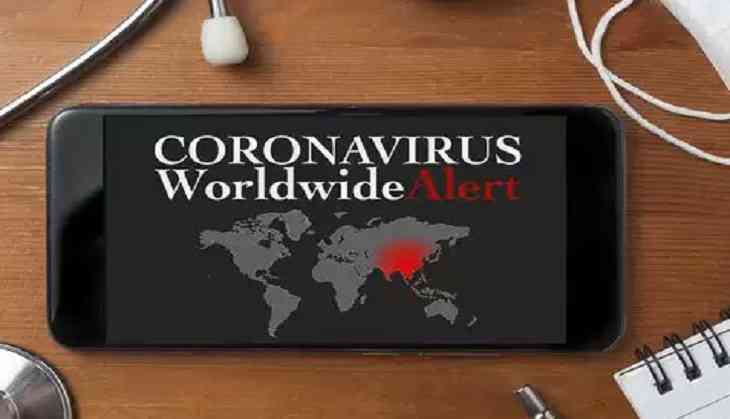 Modi government along with every Indian are facing one of the toughest times in history due to the coronavirus outbreak. Nobody knows when this COVID 19 pandemic will stop spreading its infection among people and when it will allow us to move freely wherever we want.
However, the death and positive cases tally have been increased since the virus spread across the globe. In India, 642 positive cases for coronavirus have come to light while death cases reached 16, with Tamil Nadu and Madhya Pradesh recording their first deaths due to COVID 19. While Gujarat has reported its second death.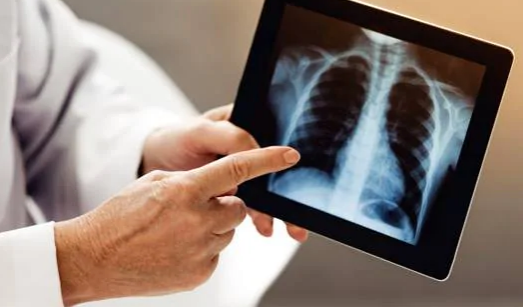 While in China, the epicenter of the deadly virus has registered over 81,000 confirmed cases so far, according to the WHO.
To combat the deadly, Indian government is planning all the possible steps and considering all the sections of society i.e. from poor people to daily wage workers, as their priority.
Today, Finance Minister Nirmala Sitharaman also announced a Garib Kalyan package and other announcements to deal with the crisis that the poor section of Indian society is facing.
Besides, Prime Minister Narendra Modi has earlier announced the 21-days nationwide lockdown in a bid to fight against coronavirus outbreak. PM Modi also asked citizens to take the lockdown seriously otherwise legal action will be taken against the violators.
Because of the curfew-like lockdown, several people are taking the self-quarantine very seriously and also warning others to follow the rules properly. But, there is one section of the society who are not taking lockdown seriously and violating the lockdown orders by not staying indoors and also misbehaving with Police officers who are doing their duty to stop the unwanted movement of people.
People who are staying indoors are also active on social media and keeping themselves busy by sharing their experiences on their social media handles. On the other hand, some people are busy in creating panic either by sharing fake news or by giving misinformation about the virus.
Amid coronavirus scare, several Internet users are still not taking the virus perilous and are busy making fun of the virus by sharing jokes, memes, and even videos.
Let's have a look at how social media discerned coronavirus:
Check out tweets spreading awareness and also giving helps to needy:
Say sorry to nature. It is punishment to the humans. #CoronavirusLockdown #CoronavirusOubreak #CoronavirusPandemic pic.twitter.com/DO6wQ2p9pa

— Chandan Ojha (@OjhaChandanojha) March 26, 2020
#Coronavirus Let's all be careful out there! #COVID19 ain't no joke.
Be responsible #StayAtHomeSaveLives#ChineseVirus #CoronavirusOubreak pic.twitter.com/30nARoE6gr

— Vinay Tendulkar (@TendulkarBJP) March 25, 2020
Guys, please take a note and serve the humanity.. 🙏🙏@nsitharaman @ianuragthakur @ArvindKejriwal @BJP4India @AamAadmiParty #COVID19 #CoronavirusLockdown #CoronavirusOubreak pic.twitter.com/dmWRkD7GSu

— Lakshya (#BhulaDunga ❣️♥️) (@LakshyaSpeaks) March 26, 2020
Stay Home, stay safe!#Lockdown21 #21daylockdown #COVID2019 #CoronavirusOubreak pic.twitter.com/2IYQlSV8lL

— Ayushi Pankaj Dubey (@ayushimalviyaa) March 26, 2020
Remember to sanitize your devices!#COVID19KE #CoronavirusOubreak pic.twitter.com/Nwxg74UFIk

— Carol (@19blueberries) March 21, 2020
As #Lockdown21 continues, there are some people who are feeding the stray dogs so that they don't go without food. Such a warm gesture!#Odisha #Bhubaneswar#lockdown #COVID2019 #21daylockdown #COVID #COVID19 #IndiaFightsCoronavirus #CoronavirusOubreak #OdishaFightsCoronavirus pic.twitter.com/wbrlB3Jmop

— Tazeen Qureshy (@TazeenQureshy) March 26, 2020
This is very interesting....

I am sure you would watch it till the end...#StayHomeStaySafe #videos #VideoViral #coronavirusindia #corona #IndiaVsCorona #CoronavirusLockdown #CoronavirusOubreak #IndiaFightsCOVID19 https://t.co/7TESNjqjOc

— Anurag Khandelwal (@Anurag0217) March 26, 2020
Now have a look at those social media users who are making fun of the serious illness or not taking the lockdown seriously...
During this tough phase, many Indian are not stopping passing racisim comments on people who are hailing from the Northeast.
Because of lockdown violators, Twitter trends #COVIDIDIOTS...
WTF this DESPICABLE Woke #COVIDIOT when stopped by police abused & spit on Kolkata Police Cop 😠😡 #COVIDIDIOTS #COVIDIOTS #coronavirusindia #21daylockdown pic.twitter.com/Q1P8RcVtZw

— Rosy (@rose_k01) March 25, 2020
We understand lockdown. There's no need of using lathi. Bol kr aur sunn kr bhi baat smjh ati hai.#PoliceBrutality #CoronaLockdown #CurfewInIndia #COVID2019 #ChineseVirus #COVIDIDIOTS pic.twitter.com/D8QxKtR7xg

— Vikash singh (@Vikashk03197792) March 26, 2020
Party's in 2020 be like 😷#CoronavirusOubreak pic.twitter.com/F06gcCXsNn

— انا مجنون ♈ (@Humour_lesss) March 19, 2020
20. New car is more important than. novel virus . #COVIDIDIOTS #21daylockdown #CoronaVillains pic.twitter.com/BIVVdaiCb4

— ࿗ social distancing WOKEZombie ࿗ (@OnyourNot) March 25, 2020
More than 70% of the CORONA cases are MUSLIMS

And its just because fo the Sheer Stupidity & Blind Belief of my COMMUNITY

Pls wake up my Muslim friends.
Allah is surely with us in our hard times. But only we can save ourselves from this Pandemic.#StayHomeStaySafe #COVIDIDIOTS pic.twitter.com/aba1NpIwQc

— Aadil Ahmed Khan (@aadil_khan01) March 26, 2020
Unbelievable.. Idiots!! #COVIDIDIOTS pic.twitter.com/Jk9oMNX3vE

— Matt jacques (@Mattjacques2) March 25, 2020
So this is currently my area Prabhadevi in Mumbai. Does anyone care at all?! Most people are literally strolling around chilling.
We're in for shit so deep that one day we are not even gonna wake up, ever. #coronavirusindia #21daylockdown #StopTheSpreadOfCorona #COVIDIDIOTS pic.twitter.com/2vut5m2fBn

— Pradnya M (@Prad501) March 25, 2020
Whole new level of quarantine 😂 #COVIDIDIOTS pic.twitter.com/zyJLyzr0l3

— abtigaa daabada caas (@COMBOSL1CE) March 24, 2020
WTF is wrong with ppl ..🤬🤬 #COVIDIDIOTS #covid19UK https://t.co/rU9fWaIyDV

— Karen (@Ushka02) March 23, 2020
😂💔 Shit is real #COVIDIDIOTS pic.twitter.com/BMb74JquDL

— Lamris👑 (@Lamris_official) March 24, 2020
Thanos please save us #COVIDIDIOTS #COVIDー19 pic.twitter.com/CAAk13vRZa

— Dutch (@UnitedVX) March 23, 2020
Social Distancing #COVIDIDIOTS pic.twitter.com/BdhrhzRexh

— Tunes (@TunesBMAX) March 24, 2020
What's your reports on social media users activity during coronavirus pandemic outbreak? positive or negative? Drop your comments in our FB, Twitter or LinkedIn page...
Also Read: Kolkata: Woman defies coronavirus lockdown, bites Police cop, smears blood on him