Coronavirus: Netizens take to social media questioning social distancing at HD Kumaraswamy's son wedding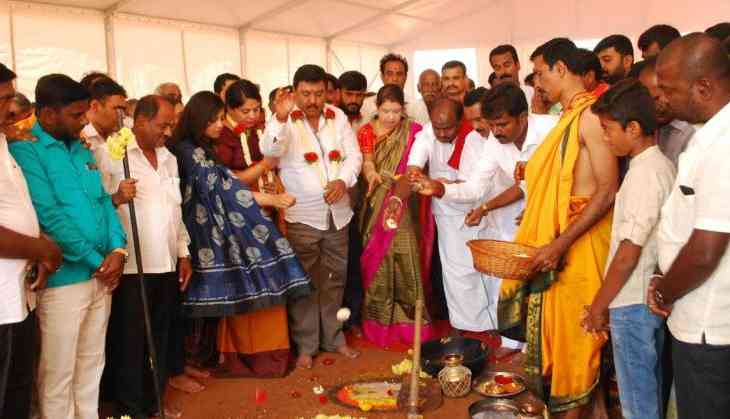 Nikhil Kumaraswamy's Wedding
Former Karnataka Chief Minister HD Kumaraswamy's son, Nikhil tied the knot with Revathi at a low profile wedding ceremony that took place at a farmhouse in Ketaganahalli, which is about 40 km away from Bengaluru on Friday.
The wedding ceremony did not go down well with several netizens who took to twitter questioning social distancing at the ceremony. Social distancing and isolation have been promoted as the main step to curb coronavirus from increasing. And, the ceremony appeared to defy the basic preventative measure rue citizens.
Soon after pictures of the ceremony surfaced on the internet, angry netizens reacted over a string of tweets with #NikhilKumaraswamy which started trending on twitter.
"Wedding is more important than lockdown afterall!" read a tweet. While another condemned the VIP culture in the nation. Others also raised health concerns over tweets. Here's a glimpse of a few posts on twitter.
Also Read: UP: 38 out of 983 samples tested positive for coronavirus yesterday, says King George's Medical University
Wedding is more important than lockdown afterall! #Nikhilkumaraswamy pic.twitter.com/D0Rrfuj4dj

— Shivangi Thakur (@thakur_shivangi) April 17, 2020
Son's marriage is more important than lives of people. Such careless leaders we have, even state govt allowed it @BSYBJP is lockdown same for everyone? so you are waiting for another jamat? @hd_kumaraswamy #Nikhilkumaraswamy @venkysplace@hollywoodcurrypic.twitter.com/3Or289h5lz

— venkysplace (@venkysplace) April 17, 2020
48 cars permission for marriage....@PMOIndia @narendramodi @BSYBJP @AmitShah is this lockdown? Middle and low middle class members are suffering lockdown and bjp karnataka govt is playing politics #Nikhilkumaraswamy #IndiaFightsCOVID19 @RahulGandhi @INCKarnataka https://t.co/DdSdDiV6wF

— Naveen V (@NaveenV1984) April 17, 2020
#Nikhilkumaraswamy
Shame
they are anti nationals and
all parties are the same when it comes to VIP culture
Shame on BSY too
COVID-19 pandemic is worse than VIP culture pandemic

Is there any difference between PAK SENDING COVID-19 terrorists and those flouting COVID-19 rules

— Sambamoorthy Subramaniam Iyer (@SambamoorthyI) April 17, 2020
#Nikhilkumaraswamy marriage is VVIP racism. govt of @BSYBJP is permitting singlesource. Why 2 laws in the country? somebody should petition SC. Yeddi is behaving there are 2 constitutions in the country. @narendramodi this is clearly not acceptable.

— hessi010320 (@hessiPok) April 17, 2020