Cops probe communal angle in Jharkhand hanging of cattle traders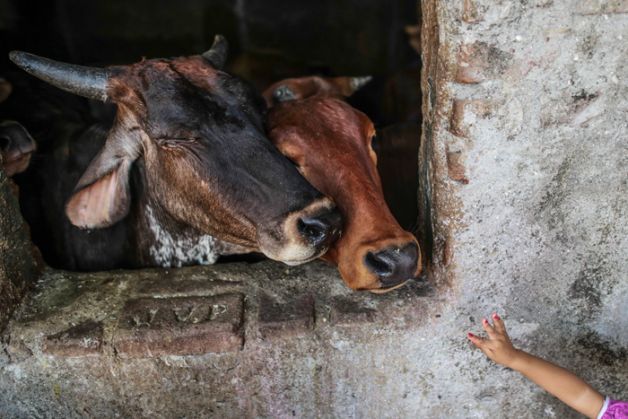 Investigation by the police revealed that a group of eight persons lynched two men and hanged them to death in Balumath forests in Jharkhand's Latehar district - 100 km from state Capital Ranchi - on Friday morning.
The police have arrested five persons. Three more were evading arrest, said Latehar Deputy Commissioner Ravi Shankar Shukla.
Also read - Jharkhand: 4 held in Latehar after 2 Muslim cattle traders beaten, hanged to death
The two deceased - Muhammad Majloom, 35, and Azad Khan alias Ibrahim, 15 - were Muslims. The eight accused, whose identity was not made public by the police until 4 a.m. on Saturday, were all Hindus and residents of Jhawar village under Balumath police station.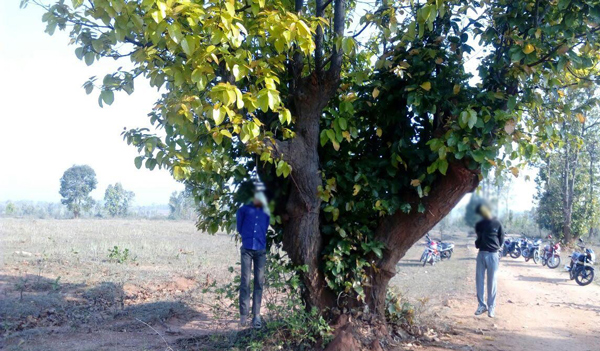 According to en inquiry report, Majloom and Azad were on their way to the local weekly market with eight buffaloes when they were killed. According to the police, their bodies were strung up with their hands tied behind their backs and their mouths stuffed with cloth.
The crime has triggered protests with a group of villagers from a minority community claiming there are being targetted.
Since the deceased are Muslims in Jharkhand where the BJP government is in power and the crime took place in a region dominated by Maoists, observers were vigilant as the police was investigating the case from two angles.
8 persons hanged 2 cattle traders in Jharkhand. Cops have arrested 5; probing communal angle
One, whether the assailants were led by communal sentiments against the trade of buffaloes. Two, personal animosity or extortion.
Latehar SP Anoop Birthary said "The manner in which they were caught, beaten up and hanged to death showed that the killers were motivated by extreme hatred."
In any case, politicians from the Opposition camp comprising the Congress, Jharkhand Mukti Morcha and Jharkhand Vikas Morcha (JVM) raised fingers over the Sangh Parivar. "The forthcoming Assembly elections in states such as West Bengal and Assam can be the aim behind the crime committed by hate creators," said Sudhakar Singh, a Congress worker.
Prakash Ram, the JVM member of Legislature was more forthcoming: "I tell you that communal Hindu radicals were behind the killings."
None of the ruling BJP spokespersons reacted on the opinion raised by these Opposition leaders. "Let the police expose the criminals. We should not express views on the basis of our own sentiments," Ashol Oraon, a BJP worker.
Edited by Joyjeet Das
More in Catch - As the beef debate rages on, here are laws on cow slaughter in different states
Cow politics: the Constituent Assembly got it wrong. We need to fix it
Four aspects of the Dadri 'beef' murder that are absurd beyond human understanding