Codified Hindu Law has many failures. How can it lead the way for UCC?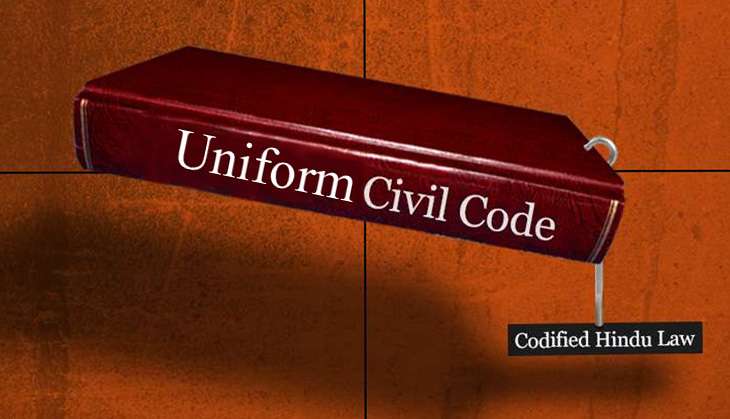 The year is 1882. Rukmabai, who married years ago as an adolescent, is now a legal adult. She is now considered old enough to live with her husband. She must leave the home of her parents and join the man to whom she is bound in the holiest of matrimony.
But she refuses. She will not join her husband.
So her husband takes her to court.
A division bench of the Bombay high court orders her to join her husband. She must fulfill her conjugal obligations to him. Rukmabai defies the court order. She will not acquiesce to the court's demand. She is ready to be imprisoned for defying the court's order.
Also read - Uniform Civil Code: India's coercive search for a common code
Eventually - after significant public pressure in England - she is asked to pay her husband compensation, which she does.
100 years later, in 1983, the law that held Rukmabai obligated to her husband's conjugal rights - The Remedy of Restitution of Conjugal Rights - was declared unconstitutional by the Andhra Pradesh High Court.
A year later, in 1984, the Supreme Court overruled the Andhra Pradesh High Court's decision.
Which means that in 2016, the Remedy of Restitution of Conjugal Rights, part of Codified Hindu Law, still exists.
And Rukmabai was able to achieve nothing.
In 1950, we gave ourselves the Constitution
And in 1956, the Codified Hindu Law.
In a lecture delivered at the Indian International Center, Flavia Agnes, lawyer and feminist, explained that the Codified Hindu Law was and continues to be considered a progressive step for Indian women for four reasons:
1) Hindu women now had the right to seek and obtain divorce.
2) Hindu marriage became necessarily monogamous.
3) Since marriage was now a contract, consent of the woman was required.
4) There was now a minimum age for marriage (at first 14, now 18).
Agnes then zeroed in on three of these reasons to assess if Codified Hindu Law was indeed as progressive as is claimed.
1) Hindu women now had the right to seek and obtain divorce.
The right to separate from the husband has been available to Christian women from 1865. And Muslim women could avail of the right to divorce after 1939.
The Codified Hindu Law had brought Hindu women on par with women from other communities. It was neither progressive, nor prescient, but merely a belated catching up with the times.
2) Hindu marriage became necessarily monogamous.
In practice, the frequency of polygamy among Hindus continued to be higher than that of Muslims.
In 1961, the only time data in this regard was collected, 5.8% of Hindus were practicing polygamy. 5.7% of Muslims were practicing polygamy. And 15.25 % of Adivasis were polygamous.
What the implementation of monogamy in Hindu law achieved instead, was this:
A Hindu man with more than one wife can easily prove that his marriage to one woman or the other is void (because Codified Hindu Law cannot accommodate polygamy.)
He can deprive one or the other woman of the legal status of "wife" and escape any financial responsibility to one or more woman. He can render the first or n'th wife legally, financially and socially vulnerable.
Since the law will not treat more than one marriage as sacrosanct, the clause of monogamy directly enables this.
In 2011, the Protection of Women from Domestic Violence Act sought to do something about this. It introduced the concept of "marriage-like relationship". What you and I would call a "live-in" relationship.
This was an attempt to protect women in polygamous marriages from being deprived of the status of "wife".
Then, in 2014, another judgment upheld the right of a Hindu woman - who had been duped into bigamous marriage - to maintenance.
In sharp contrast, Muslim law treats all marriages as sacred. It is invulnerable to this form of misuse.
3) Since marriage was now a contract, consent of the woman was required.
Christian and Muslim law in India in 1956, both required consent of parties at the time of marriage. Codified Hindu Law was in no manner superior in this respect.
However, Codified Hindu Law did come with the baggage of Remedy of Restitution of Conjugal Rights (RRCR). That a woman's first duty is "to submit herself obediently to his authority and to remain under his roof and protection."
Rukmabai in 1882 suffered at the hands of this remedy. And the practice continues. The RRCR is invoked even today. Most often, to defeat a wife's claim to maintenance at the time of divorce.
The RRCR is therefore fundamentally at odds with the individual's right to privacy and human dignity as well as the necessity of consent at all times. And here lies another great failing of the Codified Hindu Law.
The anti-women shades of Codified Hindu Law
Over the course of the Durgabai Deshmukh Lecture, Flavia Agnes closely examined the flaws in the Codified Hindu Law. And the real-world ramifications of those flaws. These were the questions she then left her audience with:
Can Codified Hindu Law, in some ways inferior to Muslim and Christian marriage law, really pave the way for a fair or progressive Uniform Civil Code?
Is this the foundation - which carries the weight of the RRCR and false monogamies - upon which gender equality can really be built?
These are questions with answers begging to be rethought.
More in Catch - With an eye on UP2017, is Uniform Civil Code BJP's next jumla?
The debate over Uniform Civil Code explained