Chandigarh can't afford to be Haryana. Cops must crack down on BJP boss's son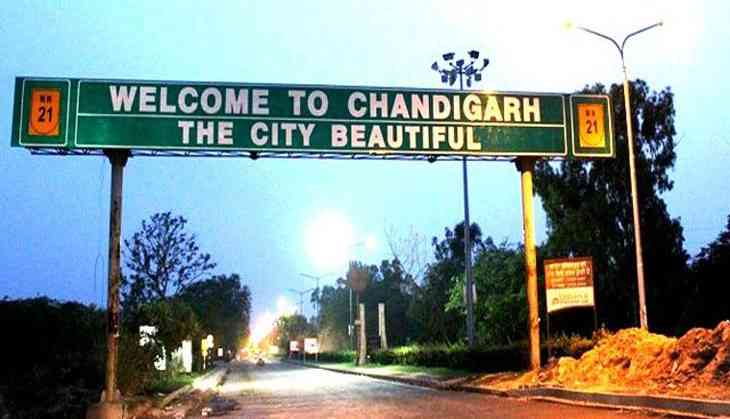 A 'smart' city with a woman MP and a woman Mayor. A city that is the capital of two states of Punjab and Haryana. Yet Chandigarh makes headlines when a bureaucrat's daughter gets stalked by Haryana BJP chief Subhash Barala's son and his friend.
And it is time that Chandigarh Police stand up to the occasion and refuse to share the burden of Haryana's shame when it comes to women's safety in the state. Especially when Haryana Chief Minister Manohar Lal Khattar has said that Barala cannot be punished for his son's deed.
The Chandigarh Police Control Room (PCR) had done a commendable job in terms of a timely intervention to save the girl. However, all of it stands as a failure amidst allegations of police officials trying to save the culprits by trying to dilute the charges against them.
Recounting the horror
The culprits – Vikas Barala (23), who is a law student, and his friend Ashish Kumar (22), a law graduate – had started chasing the victim from Sector 8 in Chandigarh. The 29-year-old girl was driving to her home in Panchkula. Both Barala and Kumar were drunk.
The girl, who works as a disc jockey (DJ), has alleged that the two men followed her in their car, coming dangerously close on several occasions and tried to block her way. At one point, the victim alleged, the co-driver even got down from the car and moved towards her vehicle. The victim managed to reverse her car and get away. She also called the PCR helpline and gave them all the details. Sensing the urgency in her voice, the cops asked her to keep driving while promising that help was on the way.
The victim said that the men banged on her car door but as the central locking in the car was on she managed to escape
Soon the police nabbed the two and called the victim to come in and lodge a complaint against them. They were booked for stalking and drunken driving.
However, as political clout would have it, both Barala and Kumar managed to secure bail in both the offences.
Diluting charges
The Chandigarh police are now facing the ire for not pressing charges of kidnapping and attempting to commit a crime punishable with life imprisonment. The police officials have been claiming that they are seeking legal opinion on pressing these charges.
Reports say that just after their arrest 'political pressure' started coming in with calls to police officials saying – 'Dekh lo (Look into it)'.
Vikas Barala's father Subhash Barala is BJP MLA from Tohana in Fatehabad. The senior Barala was appointed the state BJP chief in November 2014, months after the party formed the government in Haryana.
Social media ire
Hours after the incident, the victim shared her harrowing experience on Facebook describing how she was 'almost kidnapped'.
"I was in a full-blown panic attack by now because they would keep trying to corner me, and I'd somehow manoeuvre my way out and keep moving. My hands shaking, my back spasming from fear, half in tears, half bewildered, because I didn't know if I'd make it home tonight.
Who knew when, or if, the cops would show up," her post reads.
"These guys INCESSANTLY bullied me all the way to Solitaire (end of 6kms), and at the traffic lights, blocked my car for the final time.
This time they meant business, because they left me absolutely no space to move or escape, and the passenger JUMPED out of the car and moved towards mine.
I don't know how, but I reversed my car and moved to the right where there was space, all this while constantly honking so the few vehicles around would know something was wrong.
At this point, the guy had reached my car, banged loudly on my window, AND TRIED TO OPEN THE DOOR HANDLE!
Just as he did this, I saw a PCR pull up at the lights, quite possibly in response to my call. They heard me honking, and saw the SUV swerving left and right in an attempt to block me, and a couple of cops ran out towards the SUV, nabbing it just in time, because they were blocked in by traffic," she wrote.
The victim has raised a very pertinent point when she wrote – " I'm lucky, it seems, to not be the daughter of a common man, because what chance would they have against such VIPs?"
Her father, who is posted with the Haryana government, also spoke up on Facebook –
"I will be failing in my duty as a father to my daughter if I did not stand with her completely in this matter.
The goons must be punished, and the law must take its course. As would be expected, the goons are from influential families. We all know most such cases of harassment go unpunished and even unreported. We know it's not going to be an easy struggle," he said.
He has pointed that their only intention is to bring the culprits to book.
"We do not intend to harm the families or relatives. However, we know it's not going to be an easy struggle. The possibility of harassment and witch-hunting, threats and even physical harm is undeniable, even though unlikely. Influential families can sometimes take desperate measures to discredit or disable the complainants. Sane friends may advise us against our course of action. We may be foolhardy," he wrote.
Protests flare up
Meanwhile, Chandigarh has started witnessing protests regarding the safety of women in the city and alleged attempts to dilute the charges against the accused as a debate rages on about the non-application of sections that would have prevented them from getting bail.
It needs to be pointed out that Chandigarh is one of the cities with strong police presence on the roads even after midnight. Women in the city have the experience of a quick police intervention whenever they call the PCR Helpline. One can come across women moving freely at all hours on the city roads.
It is in this backdrop that the officials must ensure that 'political pressure' does not work in this case and the city's image of being one that is safe for women is not tarnished.
DSP (East) Satish Kumar, under whose jurisdiction the Sector 26 police station where the crime has been registered falls, has rubbished the charges of political pressure. He has said that legal opinion is being sought in addition to other charges, including those related to kidnapping.
At this moment, the police also needs to act against those who are trying to shame the victim on social media for taking up a fight against someone like the state BJP president's son.
Edited by Jhinuk Sen