CBI arrests Abhijeet Group's Manoj Jayaswal & son: what led to his downfall?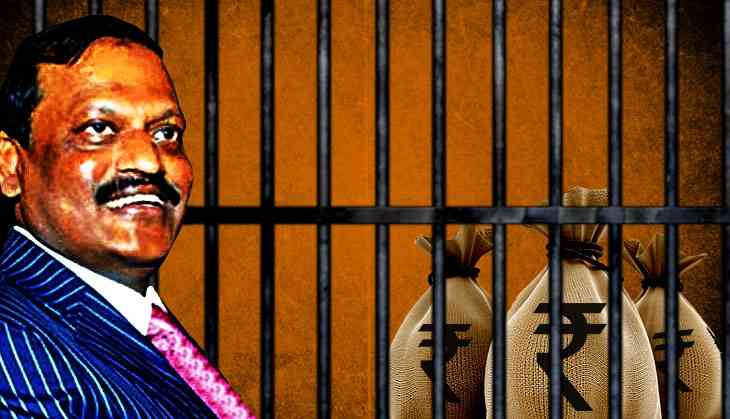 There was once a time when the only private jet at the Nagpur hangar was a Rs 150 crore Bombardier belonging to city-based businessman Manoj Jayaswal. The flashy businessman has now been grounded as he was arrested by the Central Bureau of Investigation in a bank fraud case.
The sleuths reportedly arrested Jayaswal, son Abhishek Jayaswal, promoters of Abhijeet Group and a former Canara official TL Pai for causing a loss of over Rs 290 crore to Canara and Vijaya Banks. The Jayaswals were arrested from Kolkata, the city which houses the corporate office of the Abhijeet Group, one of the top bank defaulters in the country.
The promoters were booked by the agency in 2015 after complaint that the accused caused loss of Rs 218.85 crore to Canara Bank and Rs 71.92 crore to Vijaya Bank by siphoning off the money. This case is just a tip of the iceberg of the Rs 11,000 crore that Abhijeet Group-linked companies owe to 20 banks, something which has baffled many industry watchers for the group only came into being in 2005.
Since 2014, the amount has reportedly turned into an NPA so much so that IDBI bank one of the lenders wanted to auction the Bombardier jet to recover some money. CBI's investigations may throw more light on how the group companies managed to secure loans from public and private sector banks when they had barely anything to show. CBI sources indicate a large scale scam.
The group started with infrastructure and road projects, and soon forayed into mining before it found itself embroiled into the coal scam. Abhijeet Group linked companies cornered 10 coal blocks which were leveraged to secure the gargantuan loans from banks.
Manoj Jayaswal, one of the three sons of Basant Lal Shaw, an old Nagpur business family which owned NECO, the manhole manufacturers, broke away and started Abhijeet Group in 2005. NECO Jayaswal, a Shaw family enterprise, too, has over Ra 3,000 crore loan which the RBI wanted to mark as NPA.
Soon he had his hands full with road projects. And the Abhijeet Group announced its plans to move into other big ticket sectors, even announced plans for an IPO. In 2008-09, a report says that the group's top-line was not over Rs 500 crore and it had one power plant running in Nagpur's Mihan under Abhijeet MADC Nagpur Energy Pvt Ltd.
Reports say that the group exhausted Rs 11,000 crore loans even before Chandwa thermal project or the 1,320mw Banka Power project even began their first phase. Chandwa, Banka and Mihan power projects projected an investment of Rs13,482 crore. The banks seem to have obliged.
Meanwhile, Jayaswal thrives on contacts. The website of the group was full of photos with top politicians, including Sonia Gandhi, her political advisor Ahmed Patel, NCP leader Praful Patel, BJP's Nitin Gadkari et al.
Jayaswal liked to throw big parties which would provide him with an opportunity to invite politicians and bureaucrats. Little wonder, the festivities around his daughter's wedding in 2009, reportedly lasted over five months in multiple cities, including Phuket in Thailand. Three years later, Praful Patel, then a Union Minister, is reported to have spent two days overseeing preparations for Jayaswal son's wedding in Udaipur.
However, it was his association with Vijay Darda, the media baron from Yavatmal, and a leader of the Congress party, which has hogged the maximum limelight. It is this association which is alleged to have led to windfall gains for Abhijeet Group and Manoj Jaiswal.
Darda, son Devendra Darda and Manoj Jayaswal are named in ED and CBI chargesheets in a coal scam case. The ED chargesheet against Ms AMR Iron and Steel Private Limited, pertains to the allocation of coal blocks in the Bander, Maharashtra.
As the investigations progress, more skeletons should tumble out of Jayaswal's closet.