Caught on CCTV: 25-year-old man brutally stabbed by three minors for a shocking reason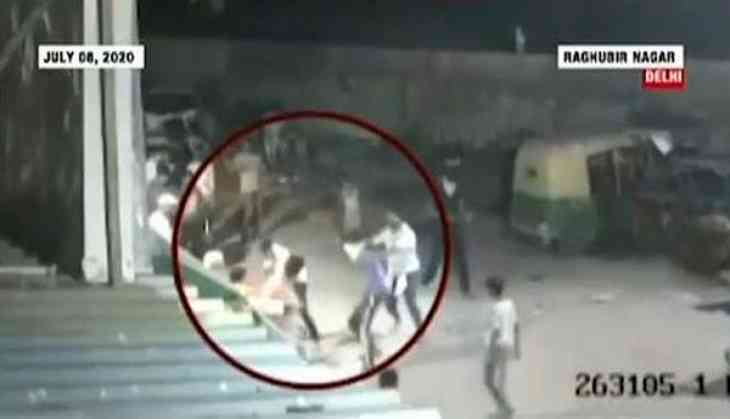 25-year-old man brutally stabbed by three minors in Delhi (Twitter)
A horrifying CCTV footage is doing the rounds on social media in which three juveniles can be seen killing a 25-year-old man in public view.
The shocking incident took place in Delhi's Raghubir Nagar. The crime scene happened after the now-deceased man objected to bike stunts which the minor boys were performing in the locality.
The victim was identified as Manish Jhuggi. According to Mirror Now reports, the three accused juveniles were racing on motorcycles and were also performing stunts in the lane where the Jhuggi lived.
When the 25-year-old man asked them not to race in the area, the teenagers flared up in anger and murdered him.
The shocking thing in the matter was that it all happened in a public view and onlookers were witnessing the incident without intervening.
The whole incident caught on camera in which traffic and other passersby can be seen who were witnessing juveniles thrashing the man to death.
Police said that the victim was rushed to a hospital where he was declared brought dead.
Another crime incident:
Last week, a bride was brutally stabbed by her former lover hours before her wedding in Madhya Pradesh's Ratlam district. According to police, the man slit her throat and fled to Rajasthan.
The appalling incident took place when the woman was getting ready in parlour for her wedding function.
Also Read: