Can a convict be handed 2 or more life terms? No, says Supreme Court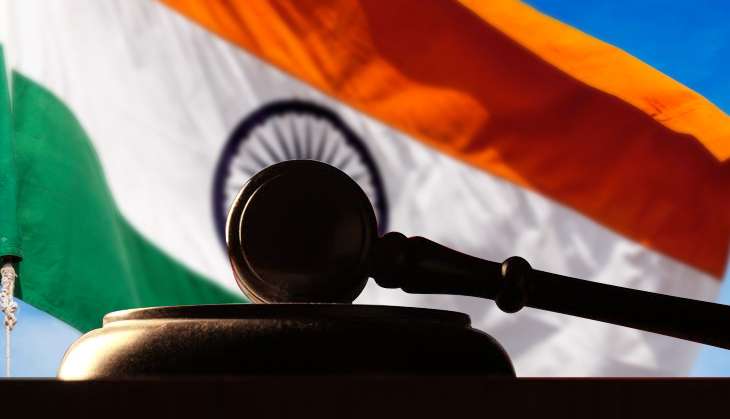 For a long time, Indian courts have been caught in a dilemma: If one is convicted of grisly offences, and awarded life imprisonment, should consecutive sentences be imposed on that person?
A Constitution Bench of Supreme Court seems to have finally put a lid on the matter on Tuesday with its ruling in the case of Muthuramalingam - a man who was held guilty of having murdered eight of his family members.
Also read -The cruel mile: the horror of being on death row in India
A trial court in Madurai had sentenced Muthuramalingam to life imprisonment for attempt to murder, besides a life sentence for each of the eight murders - including that of his wife and a one-year-old child - he was held guilty of committing.
However, the apex court's Bench - comprising Chief Justice of India, TS Thakur, and Justices Ibrahim Kalifulla, AK Sikri, SA Bobde and R Banumathi - ruled that the lower court has erred, and overturned the sentence imposed.
The bench referred to the discretion available to criminal courts under Section 31 of the Code of Criminal Procedure, especially to the exception provided by Section 31(2), which puts a bar upon imposing multiple sentences on a person who has been sentenced to life.
In 2014, Supreme Court, in the case of Duryodhan Rout had ruled on the same lines. Post that, in 2015, the top court, borrowing from the same ruling, held in the case of Sriharan that life imprisonment mandates that a lifer breathes his last in jail. Unless of course, he is granted a pardon or remission.
Conflicting views
When crimes, especially sexual offences, are steadily on the rise, today's ruling has evinced sharply conflicting views from amongst practitioners in the field of criminal law.
Karuna Nundy, Supreme Court lawyer, took to Twitter slammed the ruling as a "lawyer's joke". MA Rashid, who has written extensively on criminal justice and policy issues, also shares the same view, as quoted in this article.
Rashid, while criticising the 2014 SC ruling mentioned above, contends that the embargo on awarding consecutive sentences to a lifer is only an exception, not a rule. He refers to a series of precedents to drive his point home.
On the other hand, a source at the Commonwealth Human Rights Initiative, who declined to be quoted by name, takes a different stance. While asserting that sentencing principles and policies should be determined by the gravity of the offence, the source also stated that no one should be condemned and convicted sans due process of law.
This assumes particular significance in an age of hysterical media sensationalism where public pressure often ensures that an accused is deprived of his most essential and fundamental of rules.
This divergence of views underscores the need to have concrete sentencing guidelines in India, as Britain and the US have.
More in Catch - Jigisha's killers convicted, Soumya Viswanathan's parents keep waiting
Why are so many prisoners killing themselves in India?