BJP paid crores in cash to buy land in Bihar before note ban. Amit Shah authorised deals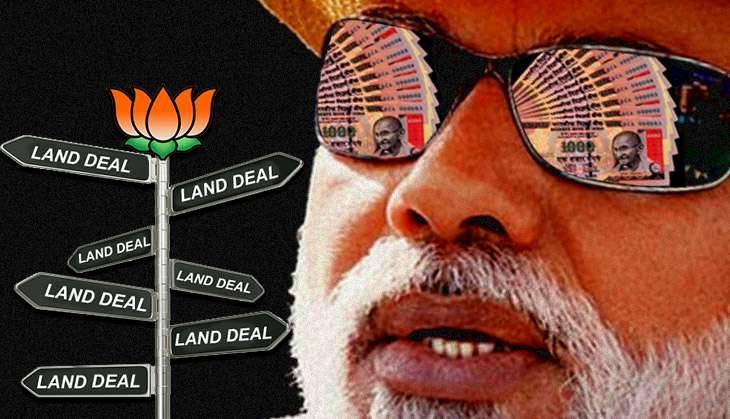 On 25 November Catch published a story on the BJP's land buying spree in Bihar before Prime Minister Narendra Modi's note ban. In response to the expose, the BJP claimed that all the transactions were in white.
Also Read: Before Modi banned Rs 500, Rs 1000 notes BJP was busy investing in real estate
Reacting a few hours after the story was published, senior paty leader and former deputy chief minister of Bihar Sushil Modi had said that loans had been taken out to purchase these lands.
"BJP provides every details of its spending to the Income Tax; any purchase of land is through cheque/RTGS not cash," he had said.
It turns out that these claims were false.
Documents accessed by Catch from Bihar's revenue department show that BJP paid over Rs 2 crore in cash to buy properties just before Prime Minister Narendra Modi announced his demonetisation policy on 8 November.
The deeds of five properties show that Rs 2.07 crore was paid in cash to buy land parcels in Bihar.
These transactions adding up to Rs 2.07 crore have been authorised by none other than BJP president Amit Shah himself. Catch has accessed the letter bearing his signature authorising these transactions.
The properties have been bought by Sanjeev Chaurasia, member of the Bihar Legislative Assembly from Digha and general secretary Bihar unit; Lal Babu Prasad, vice president BJP's Bihar unit; and Dilip Jaiswal, treasurer, Bihar BJP.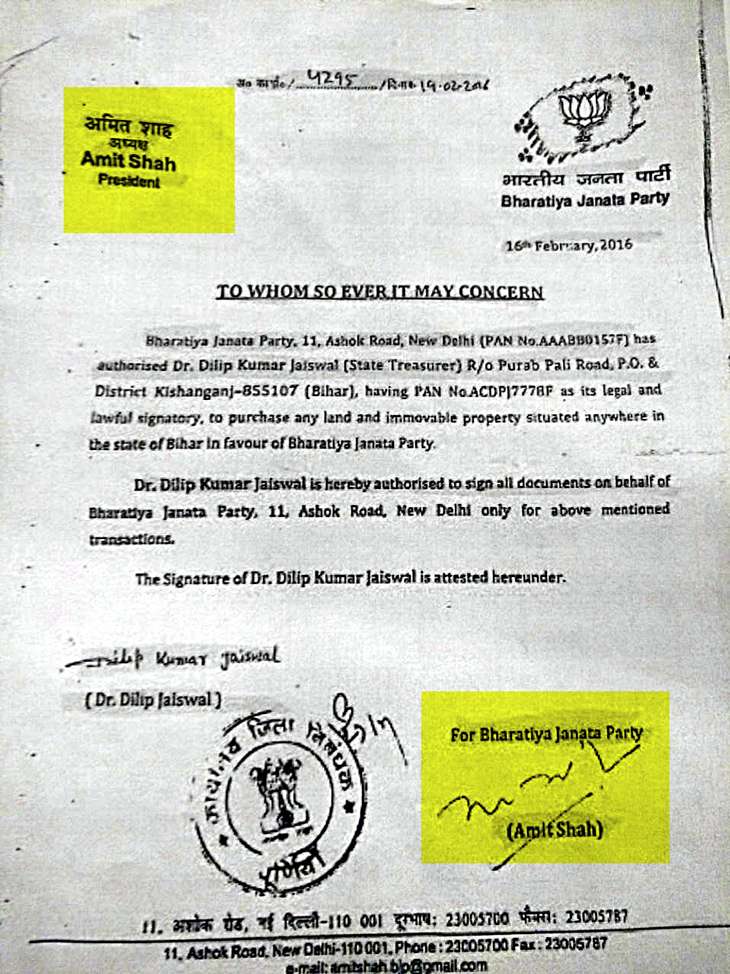 These are some of the details of the properties