Bihar's industry still trusts Nitish, says state CII chief Dilip Kumar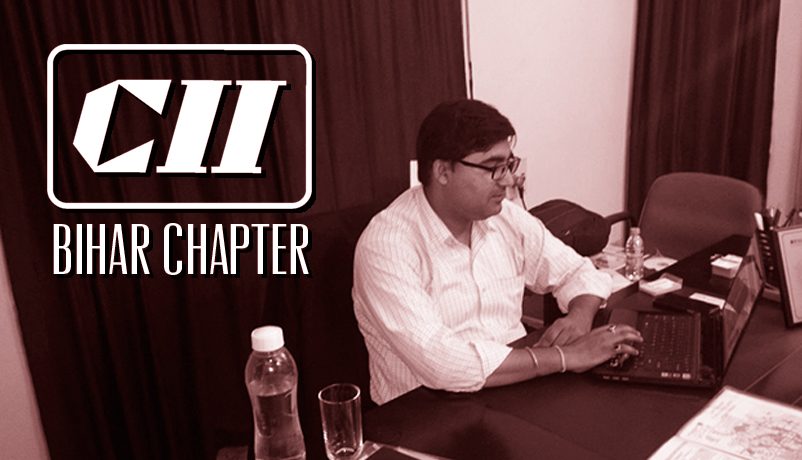 The entrepreneur
Dilip Kumar is 36 years old, and one of the new wave of industrialists in Bihar
He is the president of the Bihar chapter of the Confederation of Indian Industries
His assessment
Kumar says that in the last 10 years, there has been some pro-industry development in the state
He feels industry still trusts Nitish Kumar, despite his alliance with Lalu Prasad Yadav
Elections are not just about politicians. They are about people and issues. And what will really drive their vote.
Catch is, therefore, starting a "People of Bihar" series, which will daily capture what impact groups across the state are feeling. This is true insight into the Bihar election: up-close and hyper-personal.
The industry leader:
Dilip Kumar, 36, is one of the most prominent faces of emerging Bihar. A young, modern and energetic entrepreneur, he is currently the president of the Bihar chapter of the Confederation of Indian Industries (CII).
He represents a new class of businessmen, riding on the growth story of Bihar.
Atul Chaurasia caught up with Kumar to get a sense of what Bihar's industrialists expect from the upcoming elections. Excerpts:
AC: How has Bihar changed during the past decade?
DK: Infrastructure has improved a lot, especially roads and the power supply. The industrial sector has got a lot of help from the government. Now, businessmen feel secure in Bihar. Nitish Kumar has transformed the image of Bihar.
AC: Is the industry worried about Nitish joining hands with Lalu Prasad Yadav, who was blamed for 'jungle-raj' before Nitish's rule?
DK: Nitish has inculcated an image of development and good governance for himself. Yes, there were aspersions among the business community over his alliance with Lalu. However, he has cleared the air to a large extent by declaring that he is the CM candidate. People still trust Nitish.
AC: Nitish has to contend with the pull of PM Narendra Modi, who is considered to be equally business-friendly, if not more. How do the industrialists of Bihar view him?
DK: Some people think that the state would benefit from a BJP government, as it is also ruling the Centre. Bihar may get extra attention if the BJP comes to power. It may be accorded the status of a special category state.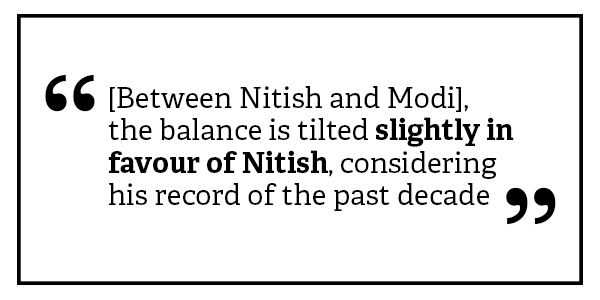 AC: Who is Bihar's industrial sector supporting, Nitish or Modi?
DK: It is very difficult for me to choose. Nitish has initiated several reforms for the industry that we would like to continue. The balance is tilted slightly in favour of Nitish, considering his record of the past decade.
AC: Where did Nitish fail during his tenure?
DK: The image of Bihar outside the state has not fully changed. People react as if some third world country is being mentioned, whenever the topic of Bihar comes up during a discussion.
Industry is still facing bottlenecks in financing. Labour laws need an urgent overhaul. Single-window clearance is still not effective. Time-bound project implementation has not been done.
AC: What will define the election agenda of the parties: caste or development?
DK: We saw Bihar shunning the caste agenda during the last general elections. Bihar has a very complex social dynamic. The youth of Bihar is migrating to other states. So, issues like education and employment are getting precedence over caste and religion.
AC: What policies you would like the next government to adopt? What should the next Chief Minister be like?
DK: Voting is a personal matter. I cannot name any individual as the next CM. I only wish that Bihar finds a place among the developed states in the next five years; that its infrastructure improves and there is more investment in the state.