A 007-style car device from Bhopal; jailbreaks increase in Rajasthan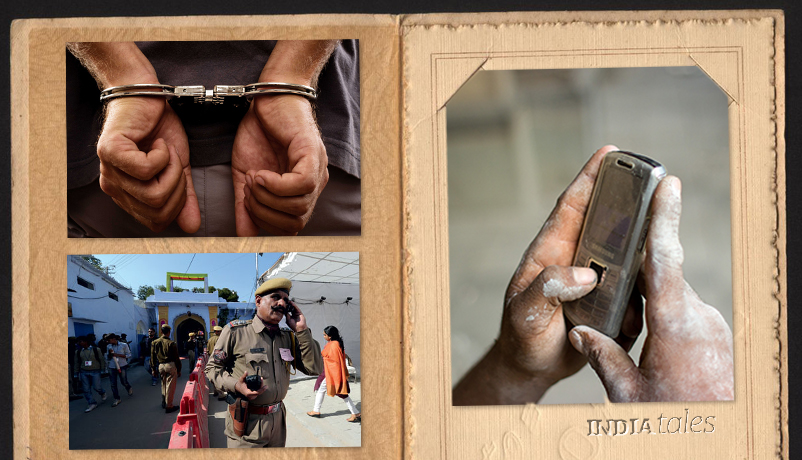 01
Bhopal mechanic's invention: operate your car using a mobile phone
One of the most fascinating aspects of a James Bond film is the way he operated his hi-tech car through a remote control. This is no longer a fantasy, courtesy Bhopal resident Raees Mehmood Makrani.
Makrani, a mechanic who has studied up to Class 12, has invented a device that makes it possible to operate cars and bikes with the help of a mobile phone.
This device is fitted with a SIM card. All the owner has to do is dial this number from his or her mobile phone and enter a few codes. Once this is done, the owner can not only start but even drive the vehicle sitting anywhere in the world.
He has already fitted this device in over 40 vehicles across Madhya Pradesh.
Some companies from Dubai and China have offered him a job. One company even invited him to China to demonstrate his innovation. Makrani stayed there for 11 days but refused to sell them the technology.
He said that he wants this device to be manufactured only in India.
[twittable]Companies from Dubai & China want to buy Raees' invention. But he wants to manufacture it in India[/twittable]
Makrani, who has received an award from the Madhya Pradesh government, has also produced a new gas fuel by mixing Calcium Carbide with water.
"If this gas is converted into liquid form, it can revolutionise the way we drive our vehicles. This fuel would not only be cheaper, it would also be user-friendly," says Makrani.
He is now working on a technology to drive cars on water.
02
Jailbreak: 90 criminals escaped from police custody in Rajasthan last year
Notorious criminal Anand Pal Singh's Bollywood style escape from police custody might be making headlines in Rajasthan, but this isn't the only such case in the state.
Singh had escaped on his way back from a court hearing, offering intoxicant laced sweets to policemen while his associates blocked the road and freed him from an armoured vehicle. Now it turns out, other criminals are also hoodwinking Rajasthan police to escape custody.
Data from the National Crime Records Bureau reveals that on an average, around 7-8 criminals run away from police custody every month in the state.
Rajasthan is ranked fourth in terms of such criminal "escapades," after Uttar Pradesh, Madhya Pradesh and Maharashtra.
But the state is ranked ninth when it comes to arresting criminals, according to the NCRB data for the year 2014.
As many as 90 criminals were able to hoodwink the police in 80 such cases last year.
Among these, 10 criminals managed to run away from the lock-up while most of the others escaped while they were being taken for court hearings.
Nagaur district in Ajmer range is the worst in this regard.
Poor police vigil and ineffective processes for the selection of guards are cited as possible reasons for this abysmal record. Another problem is that officials are often dependent on the accused for the expenses required for transporting them.
03
Crack down on fake currency in poll-bound Bihar
Law enforcement agencies in Bihar have become more active after the announcement of elections in the state.
The Sashastra Seema Bal (SSB) arrested two smugglers with Rs 1.15 lakh in fake currency in Patna .
One of the accused, Rajkumar, is a school teacher. Rs 1.96 lakh in counterfeit currency was further recovered from him during a raid at his residence.
Two more smugglers, including a woman, have been arrested in Majholia region of Champaran with Rs 1 lakh in fake currency.