Bengal's new medical regulatory commission sits idle, patients wait for justice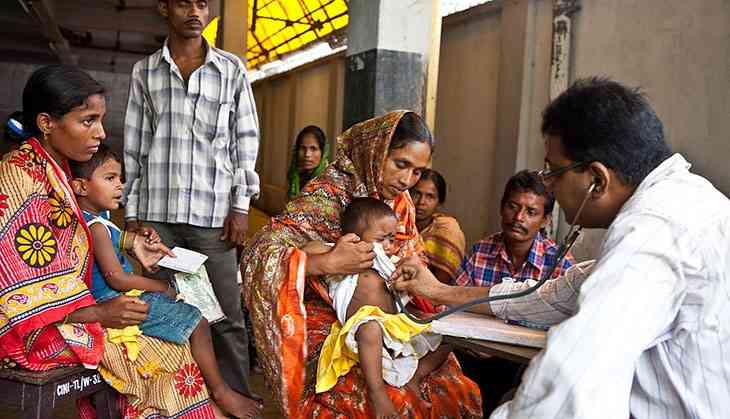 (In Pictures Ltd./Corbis/Getty Images)
On 17 March this year, the state government formed the West Bengal Clinical Establishments Regulatory Commission, in order to arbitrate medical negligence cases at private nursing homes and hospitals.
However, although around 100 complaints have already been lodged against doctors and private hospitals, the commission is yet to take any action against them.
In fact, since the commission was formed, under the West Bengal Clinical Establishments (Registration, Regulation and Transparency) Act, only one meeting has taken place.
What are the complaints?
Sources in the state health department say they have received complaints – mainly related to overcharging – against some reputed private nursing homes, but they are yet to start the process of calling the victims and starting the investigation process, as the modalities of the investigation process are yet to be fixed by members of the commission.
The commission itself has received around 30 complaints of both medical negligence as well as overcharging. Moreover, it has also received suggestions from various medical bodies regarding the standardisation of rates for medical tests.
A senior state government official said: "The 11-member commission is scheduled to meet next week, and will again review the complaints. In the next meeting, we will review the suggestions that have already been uploaded on the website, and we will discuss the issue of standardisation of medical tests that should be followed in all private hospitals and nursing homes. A report will be prepared after the discussion and then we can proceed with the complaints that we have received."
Only one case lodged
Government officials say till now, the Kolkata Police has lodged only one criminal case, against a top private hospital in Kolkata for alleged extortion, after Ruby Roy, wife of the deceased Sanjoy Roy, filed a complaint saying that the hospital authorities forced her to submit fixed deposit certificates as she could not pay the amount.
Sources said although the Commission has the power to lodge an FIR against the accused doctors, it is yet to do so.
A senior member of the commission said: "It is not an easy task to lodge an FIR against any doctor if any medical negligence case has been filed by a patient's familiy, as before taking any step, we need to consult the state medical council."
Hope for swift action
KK Agarwal, national president of Indian Medical Association, appealed for swift action by the commission. "We welcome the decision of the chief minister to start the commission for arbitrating medical negligence cases in private nursing homes, but the commission should also speed up the hearing process of the medical negligence cases, to give benefit to the relatives of patients who die due to medical negligence," he said.
Partha Chatterjee, state parliamentary affairs minister, however, assured that "the commission will soon start the process of lodging FIRs against doctors and private hospitals and nursing homes. Only one and half months have passed since the commission was formed, and we feel that the commission will submit its views soon to the Chief Minister."