Bengal continues to be a strong citadel of resistance: Sabyasachi Basu Ray Chaudhury
Anurag Dey
| Updated on: 12 August 2017, 14:08 IST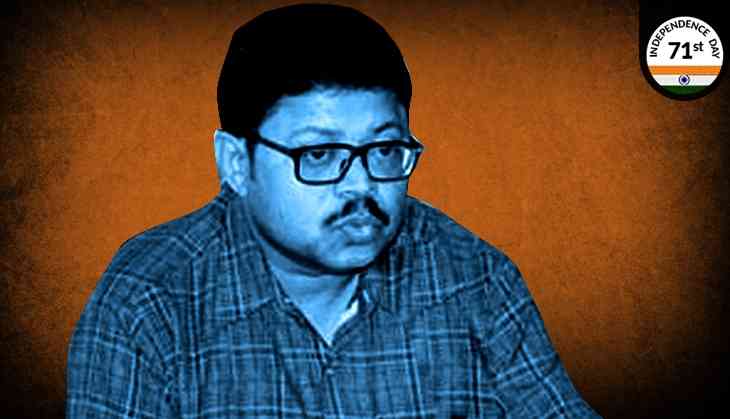 India seems to be fast entering the age of compliance and conformity. But West Bengal, with its long history of dissent, continues to be among the last strong citadel of resistance against brazen right-wing onslaught feels prominent political scientist Sabyasachi Basu Ray Chaudhury.
Led by the decisive political leadership of Mamata Banerjee and coupled with its institutions having a rich secular and informed debate and a proactive intelligentsia, Bengal can trigger a nationwide churning against the RSS-BJP led the brazen communal onslaught that is fast engulfing the country, he said.
In an interview to Catch, the Rabindra Bharati University vice chancellor said the All India Trinamool Congress (AITC) supremo Mamata Banerjee, who has been ruling Bengal since 2011, has successfully carried forward the state's legacy of expressing dissent against Central dominance and hegemony.
"When it comes to expressing dissent against the culture of dominance and hegemony, Bengal has always shown the path. And it's no different under Mamata. In this age of compliance and conformity, where the Opposition is being forced to fall in line, she has stood her ground to carry forward the state's legacy of resistance," said Chaudhury.
"Amid this fast spreading radical communal onslaught, rising obscurantism and brazen propaganda of Hindutva, if a state can show the way for a fightback, it's Bengal," he says.
Stopping the BJP juggernaut
Having spread its dominance to across 18 states in the country, the BJP has been intensifying its bid to conquer Bengal – its final frontier. With issues like corruption and rise of Jihadi elements in the state, the Hindutva brigade has been sharpening its attacks on Mamata and her Trinamool regime.
While the saffron brigade claims to have gained ground in the state harping on Mamata's politics of appeasement, Chaudhury vouches for her secular credentials.
"There can't be any doubt over Mamata's secular credentials. Her government's efforts to uplift the minorities are all there to be seen. Despite allegations of appeasement, this welfare of the Muslims has not come at a cost of majority. The government's social security schemes, some of which have attracted international recognition, have ensured all round development and welfare," he said.
But pointing to decisions of giving honorariums to Muslim clerics that had attracted the wrath of the BJP, he said that Mamata could have avoided such a move.
"With rising instances of communal tension, especially the Basirhat riots, Mamata has realised the growing threat of communalism. There has been growing efforts from her government to keep intact Bengal's image as one which is largely insulated to such divisive ideas," he said.
With Bihar Chief Minister Nitish Kumar, a prominent secular face, going back to the NDA fold, Chaudhury said Mamata's significance in building up an anti-BJP front has increased.
"Nitish's departure surely is a big setback for the opposition, but it also has given Mamata that much more space to come to prominence in the national arena. With her relentless opposition of the prime minister and her policies, she has carved an image of Mod baiter which can be effective in uniting the opposition which now appears to be fractured," he said.
But can corruption charges against a host of prominent Trinamool leaders be a roadblock?
"Leaders like (late Tamil Nadu CM) J Jayalalithaa or former Tamil Nadu CM M Karunanidhi, faced corruption charges but that did not diminish their mass appeal. There are corruption charges against the Congress. In a country where corruption is more or less a way of life, perhaps she can fight against that," he said.
But Chaudhury also warned of central probe agencies going after her party.
"Under the Modi regime the message is clear, either you fall in line or face the consequences. There are and will be attempts to silence the Opposition. Definitely, Mamata and her Trinamool have the opportunity to play a bigger role in national politics but at the same time her party will have to brave the CBI and the ED," he said.
Other strengths
But it's not just the political arena, Bengal strength also lies in its intelligentsia and a socially and politically conscious society.
"Bengal is known for its politically and socially conscious society. From rising incidents of lynchings and violence by cow vigilantes, Bengal has always seen people standing up and getting counted. With the rise of communal polarisation, there is also a churning against these destructive forces. Be it the Dadri lynching case or the Basihat violence, the civil society has always stood up in protest. Much like the radical forces are at work, civil society is playing its role in ensuring Bengal's social fabric remains intact," Chaudhury said.
Talking about the Left parties which once dominated the state's political arena, Chaudhury said that they are no more a force to prominence.
"With regards the Left, I don't think it has any major role to play. They are in a catch 22 position, they are in a bind whether to take on the BJP or the AITC or both simultaneously. It is also a question as to whether they have the wherewithal to take them on," he explained.