Being a Dalit in Vibrant Gujarat: Ahmedabad's Mehul recounts the struggle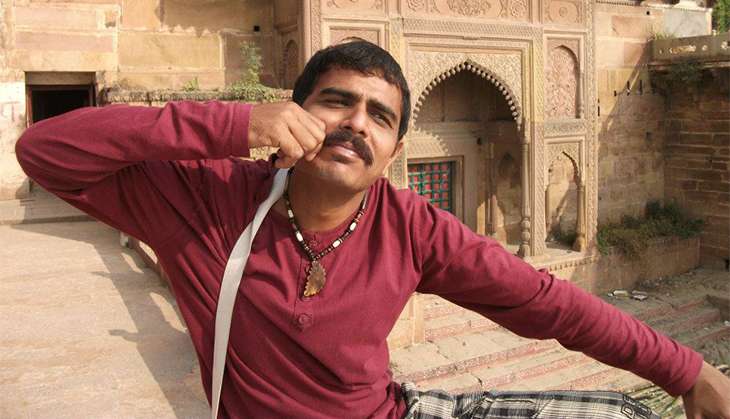 "The support to the Dalit agitation (triggered by the Una flogging incident) proves that the Dalits are tired of the rotten bullock cart of existing Dalit leadership and perhaps this is why none of the political Dalit leaders are able to show their face to the progressive leaders of the new generation (leading the Dalit Asmita March to Una). I have known Jignesh Mevani for the last 15 years and do not have even an iota of doubt about his socio-political commitment and sensitivity. I was with Jignesh yesterday, stand by him today and will remain with him tomorrow," reads Mehul Mangubahen's Facebook status.
Mehul symbolises the Dalit youth who were born and brought up in Ahmedabad, a city that epitomises the Gujarat model of development, which Prime Minister Narendra Modi and the Sangh Parivar have marketed successfully to help the BJP come to power at the Centre and in some states.
It is through the journey of Mehul's life that this reporter tried to understand what it means to be a Dalit in the 'Smart City' of Ahmedabad in 'Vibrant Gujarat'.
Mehul is now a consultant trainer offering his skills to various organisations and groups. He has worked with social sector organisations and also the media, and these experiences are helping him in his freelance assignments now.
He is among the lucky few who got assimilated with upper caste friends and could connect with the masses through theatre.
In all, he represents the educated, conscious, aware and multi-talented individuals of Ahmedabad who understand the caste and communal dynamics, and happen to come from the Dalit community.
Also read: Una Dalit march: Meet the men taking on Gujarat's Hindutva brigade
First brush with casteism
Born and brought up in Sehwadi village in the Narol area of Ahmedabad, which the Sangh Parivar prefers to call Karnavati as the Muslim-sounding Ahmedabad does not suit its agenda, Mehul was brought up by parents who had migrated from Kavitha village near Dholka to work in mills and factories.
"My first brush with casteism that I can recall was when we used to go to purchase milk. We had to stand outside the house of the milk supplier, call out his name and leave the utensil at his doorstep, and collect it once he had filled it with milk," he recalls.
"I also remember and still see the reluctance or fear of the Dalits from entering the three main temples found in almost every village - the temples of Lord Rama, Krishna and Shiva. In most localities, the Dalits prefer having temples of their own deities like Melady Maa, Boot Mata, Boot Bhavani, Dashamaa, Ramdev Pir etc. The temples of Rama, Krishna and Shiva have always been managed and run by upper castes, and they prefer that Dalits have nothing to do with them. Dalits themselves avoid going there, or are discouraged," he adds.
"I have been witness to several cases of atrocities on petty things like filling water from a common tap. But in all the cases, the end result was a compromise."
Mehul relates how he has seen discrimination and conflicts during the main festivals of Holi and Navratri while he grew up. "Localities have always had a Chhoti Holi, which is symbolised by burning twigs and dry hedges, and then there was Badi Holi, where the upper castes burnt big logs of wood. On the day of Dhuleti (the day people play with colours), we were always discouraged from going out and playing colours with others, lest there be strife. I have seen trouble over kids trying to extract the coconuts thrown into the Holi bonfire by the upper castes," he says.
Mehul further recalls how casteism embodied itself during Navratri, the nine-day festival that was promoted by the Modi administration as world's longest dance festival. "Initially there used to be separate garba venues for Dalits and upper castes. Later they became one. We were told not to make any noise even if somebody said anything to us. Even now, in Garbas, there is a non-existent line that separates and provides a gap of a few feet between the upper caste and lower caste dancers."
When education can't help your cause
Mehul's first visit to an upper caste friend's house is etched in his mind. He was in Class 12 at the time.
"I was apprehensive how I would be treated, whether his family would offer me water etc. But I was treated well. There are so many complexes one has to deal with while growing up, and it is very difficult to come out of them. You tend to become introverted. I was lucky to come across teachers like Sanjay Bhave and friends from all castes and communities in college. On the first occasion, I tried to sit separately while having food. There was an altogether a different feeling when I was dragged right into the group and we shared food," he says.
Mehul adds that even while in school and college, the attitude of the teachers towards the Dalits was noticeable. They would be biased at times and sympathetic at others, but there were hardly any with a balanced view. "In the hostels, too, the upper castes do not encourage you to mingle with them," he says.
Getting a job remains the biggest challenge for a Dalit. "Your identity is revealed by the PIN code of your postal address, along with your surname. No one asks your caste - because with the help of search engines and the internet, they can easily decipher your caste. One thing is ensured - that a Dalit never gets to the decision-making level," he says, while pointing out that in the last two decades, more and more Dalits have been encouraging their children to go for higher education.
"It is a normal process. They migrate from villages to Ahmedabad in the hope of a better life, and education is a part of this dream of a better life."
Why Smart Cities? Why not Multi-Cultural Cities?
It is a known fact that Dalits are not encouraged to take houses on rent in the upmarket areas of Ahmedabad, and neither are the builders ready to sell them property.
"If I sell a flat to a Dalit or a Miyanbhai (Muslim) in a society, the price of the others on that floor automatically falls, as upper castes won't want them as neighbours, and people from their communities would not have the resources to purchase flats there," a builder had told this reporter around a decade ago.
So where do the Dalits fit into the scheme of things in a Smart City? Nowhere, says Mehul.
"A Smart City is being defined in terms of better infrastructure - roads, schools, transport, homes etc - and none of these are available in Dalit localities. My question to the government is this: why don't you have a Multi-Cultural City project instead of Smart City? But that would not be, because they would be defined by pluralism," he says.
The youngster had dropped his father's name as the suffix to his identity three years ago. Instead, he uses his mother's name, Mangubahen.
"She made an immense contribution for our survival. This was my gift to her when she finally agreed to quit her job in a factory. I wrote columns under the new byline, and now use it everywhere. Some of my friends have done the same," he says.
Mehul calls the ongoing Dalit Asmita March from Ahmedabad to Una a historic initiative. "I had gone for the flag off. It is important because this is the outcome in the form of a spontaneous reaction to the continuing atrocities on Dalits, it is led by a young brigade, and the Dalits are strongly asserting their rights," Mehul feels.
Edited by Shreyas Sharma
More in Catch
Marching ahead: Dalits threaten to expose Modi's much promoted Gujarat model
Dalit farmer lynched in Gujarat - it's just the tip of the caste violence iceberg
When the sants came marchin' in: RSS deploys 70 seers to appease Gujarat Dalits