Basirhat violence case: CID arrests BJP IT cell secy for inciting tensions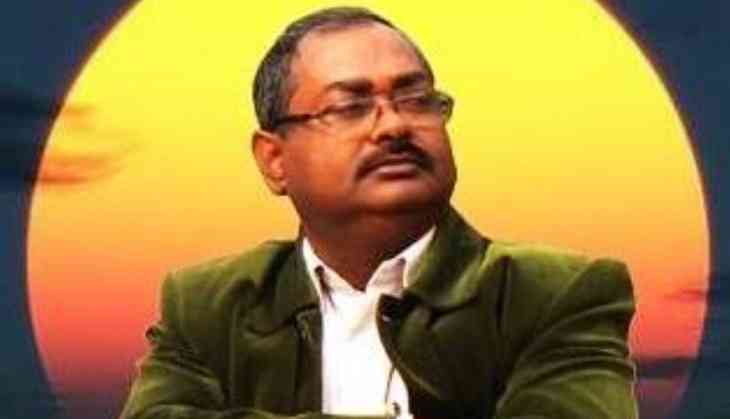 It's been a week since communal fires broke out at Baduria in Basirhat, North 24 Parganas, and finally, the West Bengal administration has swung into action.
The state's Criminal Investigation Department (CID) on Wednesday arrested Tarun Sengupta, secretary of the state Bharatiya Janata Party IT cell, from Hirapur in Asansol, for allegedly posting fake images and a video that tried to spread communal disharmony.
The West Bengal Police has also arrested 68 people for inciting riots and arson, and also barged into the house of student Souvik Sarkar in Magurkhali village. Sarkar's Facebook post had sparked outrage among the Muslims of the area, leading to the tensions and violence.
Allegations against Sengupta
Sources in the CID said Sengupta had been charged under non-bailable sections of the Indian Penal Code, and will be produced in court on Thursday.
A senior CID official said: "We are interrogating Sengupta. We have found that he used to pass off various images from past riots in Gujarat and Uttar Pradesh as scenes from Baduria, and posted them from several fake accounts. We've also found that a huge racket is operating in the state, which is trying to spread communal disharmony. We are trying to nab other culprits too."
BJP leaders, however, allege that Sengupta has been arrested out of sheer political vendetta.
State BJP chief Dilip Ghosh said: "Chief Minister Mamata Banerjee is showing double standards. It is out of sheer political vendetta that the Trinamool Congress has got BJP workers arrested. When her own party colleague Derek O'Brien posted some morphed images on social network sites, where he tried to show Union Home Minister Rajnath Singh offering sweets to a CPI(M) leader, she did not take any action. Later, the post was deleted."
Regarding the other arrests, P Sudhakar, Superintendent of Police for the North 24 Parganas district, said: "Till now, we have arrested 68 people. We are interrogating some people too. Preliminary investigations have revealed that a racket is being operated, which is trying to create communal disturbances in various areas through social media. We are trying to gauge who is the brain behind the racket."
Police have kept Sarkar at an undisclosed location, about 200 kilometres away from Magurkhali, as they feel that the situation in the village is still tense. Sources say a chargesheet has already been filed against him for the objectionable post.
Political blame game
State Congress president Adhir Ranjan Chowdhury, meanwhile, accused both Trinamool and BJP of destroying the state, and the Centre for its "own vested political interests".
Addressing a party programme at Shaheed Minar in Kolkata, Chowdhury said secularism and communal harmony in the state and the country were being threatened under the present regimes. He also accused the government of sitting idle when the communal riot broke out at Baduria, saying if it had taken prompt action, then the situation could have been defused much earlier.
However, Jyotipriya Mallick, minister in charge of the food supplies department and MLA from Habra in North 24 Parganas, defended the administration. "Police have already intensified the vigil in and around Basirhat, and our CM has already said that no one will be spared if they try to spread communal tension through social media sites."
High Court wants answers
Meanwhile, on Wednesday, the Calcutta High Court instructed the Centre to convey its stand on whether it is considering an NIA probe into the Baduria incident. The court has also asked the West Bengal government to submit an affidavit about the steps taken to normalise the situation.