Bad food, unused funds: CAG's damning report on the mid-day meal scheme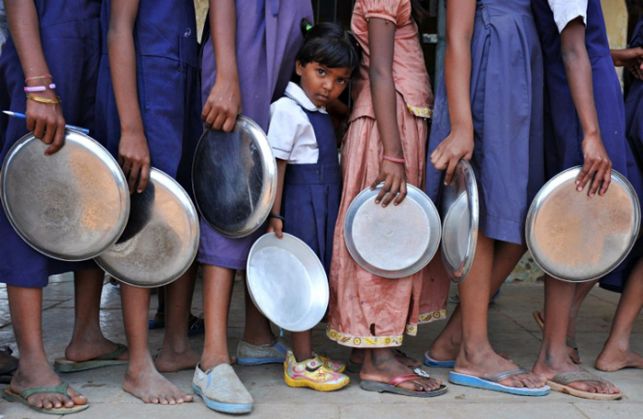 India's mid-day meal scheme is the largest nutritional programme in the world. For more than two decades now, its purpose has been to provide a basic, nutritious diet for every child up to the age of 14 studying in a government school, a government-aided educational institution or an aanganwadi.
The programme has proved to be a critical factor behind increasing enrolment, retention and attendance in these educational institutions. However, there's another simultaneous purpose it has to serve: eradicate malnutrition from among the country's children.
On 17 December, the Comptroller and Auditor General released a performance report that has identified many glaring issues in the implementation of the programme.
Read: Malnourished children still a problem for India, but things looking up
The last audit of the programme, conducted by CAG in 2007-08, had flagged many lacunae, including over-reporting of enrolment figures, leakages, financial indiscipline, poor quality of meals and inadequate monitoring.
Unfortunately, these things still exist. Funds are grossly under-utilised, and data is often fudged to claim more money for foodgrains.
Here are some glaring numbers to emerge from the report, which illustrate just why Indian children are still suffering the problem of malnutrition.
89% of mid-day meal samples in Delhi between 2010 and 2014 failed to meet prescribed nutritional standards.
This means that over a five-year period, your child would get a proper meal only once in every 10 school days.
The fact that this example is from the national capital is particularly worrisome - in the backwaters of the country, the situation is likely much worse.
Up to the age of nine, every child is eligible for 100 grams of foodgrains per day. Between nine and 14, the quantity goes up to 150 grams.
According to the CAG report, in many cases, the quantity was less than the prescribed quantity.
Of the total 2,012 samples of foodgrains collected, 1,876 failed to meet nutritional standards.
At least eight states and one Union Territory are verified offenders in this regard.
These are: Assam, Haryana, Bihar, Jharkhand, Karnataka, Manipur, West Bengal, Jammu & Kashmir and Lakshadweep.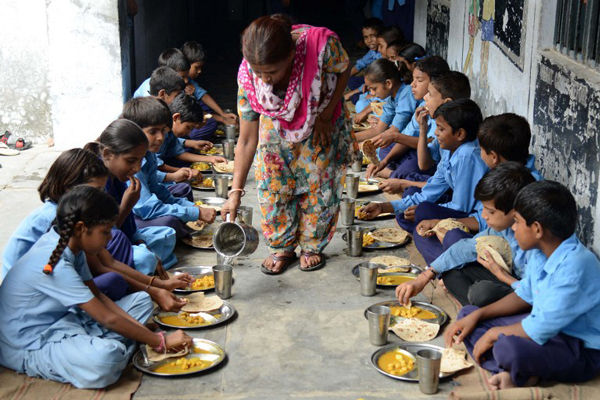 The number of service providers who had supplied substandard foodgrains.
Of these, 12 were penalised every year for the past four years, thereby indicating continuous failure.
CAG observed that no punitive measures were taken, and the service providers were handed a total fine of just Rs 77.25 lakh.
Also read: 120 children suffer food poisoning in Maharashtra after consuming mid-day meal
The percentage of funds utilised by the government out of the total allocation.
Rs 84.21 crore was allocated for the management, monitoring and evaluation of the scheme between 2009-10 and 2013-14. Only Rs 42.24 crore was utilised.
CAG has pulled up the authorities for neglecting this aspect.
The number of students who dropped out of mid-day meal schools between 2009-10 and 2013-14.
In contrast, there was an increase in enrollment in private schools - from 4.02 crore to 5.53 crore.
This indicates that the mid-day meal was not enough to retain children in schools, and that parents sought a better quality of education for their kids.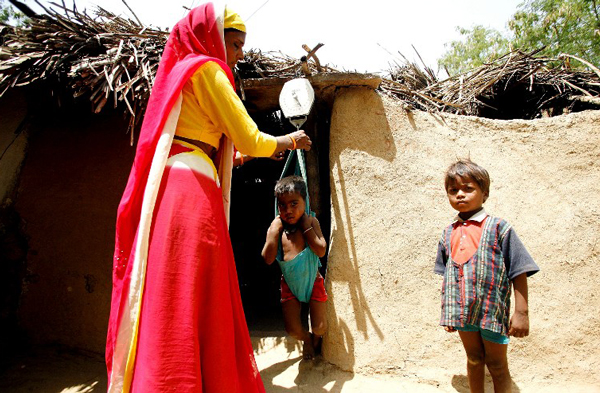 In addition, CAG observed other lacunae, including:
1. Most states did not formulate any criteria to identify children belonging to poor and disadvantaged sections of society.
2. The actual number of children availing the scheme was consistently lower than furnished by the states to the Centre. This means the states were fudging numbers to claim more funds for procuring foodgrains and cooking then.
3. The audit observed that in some cases, the quantity of foodgrains utilised and the cost of cooking and other ingredients weren't in sync with each other. This means figures have likely been fabricated.
4. In most of the schools checked by CAG, prescribed inspections to ensure quality of foodgrains and the cooked mid-day meal were not carried out. In numerous instances, food was prepared in open and unhygienic conditions, exposing children to health hazards. Even more startlingly, in some cases, there was no drinking water available.
More in Catch:
10-year-old Dalit boy thrashed for touching mid-day meal utensils in Rajasthan
What the row over the army's 'goodwill tour' says about Kashmir's polity
Cure this: MCI won't share info on medical negligence cases, RTI be damned
Dilwale: SRK-Kajol said too many things, and served none