Baby delivery! Bike ambulance to ferry pregnant women from Bastar's hilly areas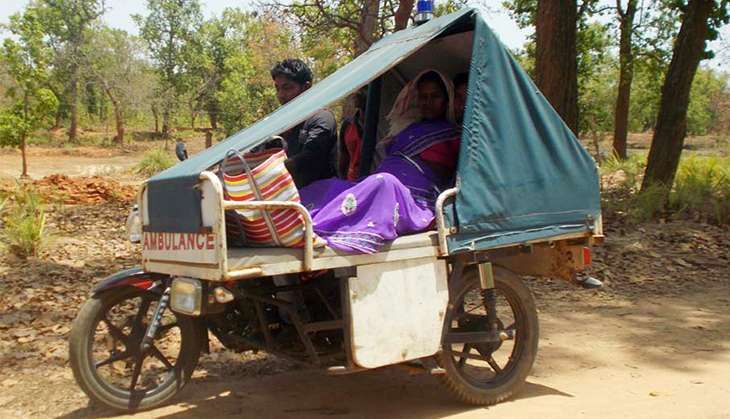 In the winding pathways of dense forests and hilly terrain of Narainpur a unique bike ambulance is proving to be a boon for pregnant women.
This bike ambulance has already become a life saviour for 274 pregnant women who were safely transported to nearby areas for successful deliveries.
UNICEF has applauded the great work done by this improvised bike ambulance as it is directly impacting in saving lives of more and more women and infants.
Rajasthan Patrika
Rajasthan Patrika
How it became a life saviour
Sanjeevni 108 and Mahtari 102 services are not available in forests and mountainous regions of the state.
In such a situation NGO Saathi Samajsewi Sansthan with the support of health department decided to start a bike ambulance service.
A prototype was designed and some bikes were modified to ply on this route.
It cost Rs 1,70,000 to convert a four-stroke bike into an ambulance. It was equipped with covered stretcher trolley. The maintenance cost for these bikes comes to about Rs 15,000.
After the upgrade, the bike riders were given the basic training necessary to ride through hilly areas.
Efforts are still on to improve upon the design and NIT's are working on making the model better.
The ultimate goal is to provide more than 10 bike ambulances in remote areas of Bastar.
Also read: No ambulance for tribals in Madhya Pradesh
Also read: Jumbo applause: Kerala will soon have ambulance service for wild elephants