AMU's Kashmiri students charged with sedition for raising slogans of 'azad, azadi' after killing of militant Mannan Bashir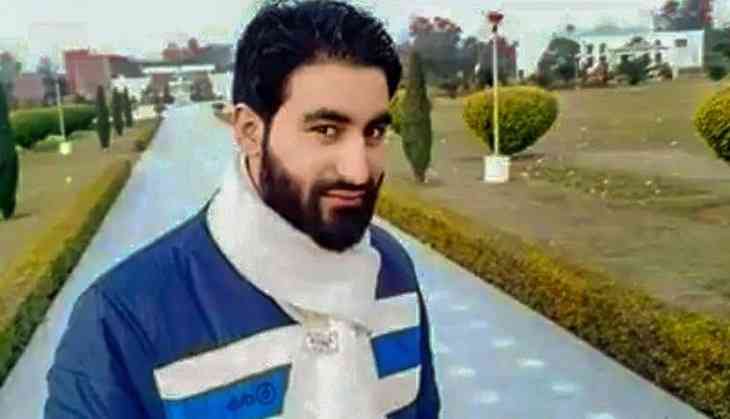 Kashmiri students from Aligarh Muslim University (AMU) has been charged with several sections of the Indian Penal Code including one related to sedition for raising slogans of 'azad, azadi' after killing of militant Mannan Bashir.
PhD student-turned-militant Bashir was killed in north Kashmir on Thursday. Wani, who is a resident of Kupwara in Jammu and Kashmir, was expelled from AMU in January this year after he was seen in a photograph on social media saying that he had joined militant organization Hizbul Mujahiddeen.
Informing about the FIR, SHO Vinod Kumar said "FIR has been filed on a complaint of police sub-inspector Israr Ahmed who collected information about yesterday's incident through his source. The two Kashmiri students, who are named in the FIR, are Waseem Ayub Malik and Abdul Hafeez Meer. Other unnamed students are also from Kashmir. As per FIR, Kashmiri students of AMU on Thursday raised slogans of 'azadi, azadi' on the campus. They also raised slogans against the country while showing support to a terrorist".
Kumar further said "We are presently in coordination with AMU administration and will also seek footage of CCTVs installed on the campus to identify the other accused. So far, no one has been arrested and an investigation into the case has begun".
Reacting to the incident, AMU public relation in-charge M Shafey Kidwai said "Disciplinary action has been initiated against nine Kashmiri students by issuing notices to them. So far, nine Kashmiri students have been identified and the committee is presently examining footage of CCTV installed at the AMU campus to identify other students who attempted to take out the namaz-e-janaza".
Also read: #MeToo effect: Prevention of Sexual Harassment website crashed after thousands rushed to download material related to the law