Aliah University directive creates uncertainty for students taking coaching for WBCS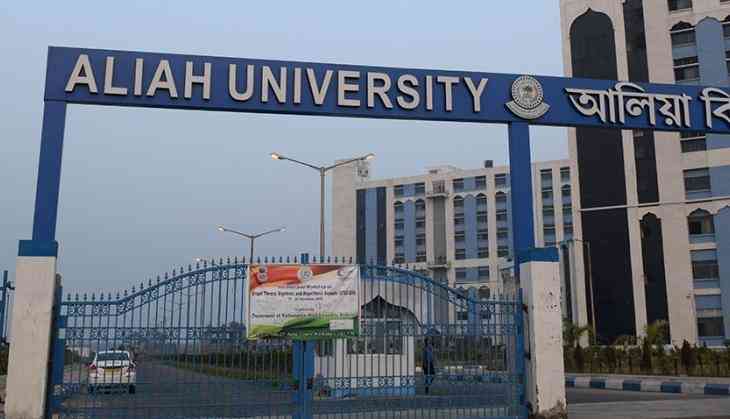 The Vice Chancellor of Aliah University , Mohammad Ali did not allow a private academy, Snap Academy to conduct West Bengal Civil Service coaching classes for over a month, unless they pay a fee of Rs 4,000 per month.
This has led the authorities of the private academy to approach the officials of the state government and urge them to instruct the VC so that he could waive off the fees that the University authorities have demanded.
Saba Parween course co-ordinator of the Academy said "We provide training to students who come from poor backgrounds. As Aliah University is controlled by the state government, we have urged the authorities to provide us two classrooms free of cost at their Park Circus campus for providing training to students who are going to sit for the WBCS examination".
"We take a minimal fee of Rs 1,000 from students for the training and if any students cannot pay, we provide them free training. Two years ago at the Executive Council meeting of the University, it was decided by the past VC that two rooms will be provided to us free of cost to provide training to poor minority students appearing for the WBCS examination. But now the present VC has told us that we can't conduct classes at the Park Circus campus. On 25 June, the security guard did not allow students and teachers to enter the campus and therefore we had to stop the training course," she explained.
A senior teacher at the Academy said, "It is still uncertain when we can start the training program for students who will appear for the WBCS examination. We have approached the state government and they said that they will look into the matter."
According to the VC Mohammad Ali, "We've heard that University authorities told the private academy to provide fees for conducting training for the WBCS examination. I have heard about this issue now. There is some miscommunication on the part of the University authorities and I will issue an order soon, whereby it will be said that the private academy will no longer have to provide any fees for giving training to students who will appear for the WBCS examination."
It may be noted that the private academy is giving training to the poor minority students for the last two years and around 50 students have already appeared for WBCS examination and have done well.
Dildar Hussain a resident of Malda whose father is a shopkeeper and earns a meager salary said "I was taking training from this academy this year. But suddenly our teacher told us that they have to stop the training program as they were not allowed to enter the classroom. I do not know when the training class will resume. Teachers from various reputed universities take classes here and I have gained a lot from them".